Blog VeXeRe - Kênh du lịch và xe khách Việt Nam
Blog VeXeRe will provide you all information about trip route, schedules, price…etc  for bus ticket from Hanoi to Sapa.
Sapa is the most famous tourist attraction in the North of Vietnam. It's a highland town located in Lao Cao province on a site at 1500-1600 meters high. Consequently, Sapa attracts tourists by the majestic natural scenery and the cool air all year round. In the winter, the temperature could drop down below 0 degrees and the snow appears, which make Sapa becomes "the cloudy heaven" city.

Furthermore, Sapa changes itself every season with a breath-taking landscape, so don't miss the chance to enjoy this incredible destination. The advantage of taking the bus is that you don't need to stop at the transfer station in Lao Cai, but going straight to Sapa. This will save your time and money far better than the train but quicker and safer than the motorbike.
1. How long does it take to get to Sapa from Hanoi?
The distance between Hanoi and Sapa is about 340km, but thanks to the new high way, it takes you approximately 5-6 hours to travel by bus. With the upgrade of transportation every year, traveling to Sapa from Hanoi by bus is perfectly ideal.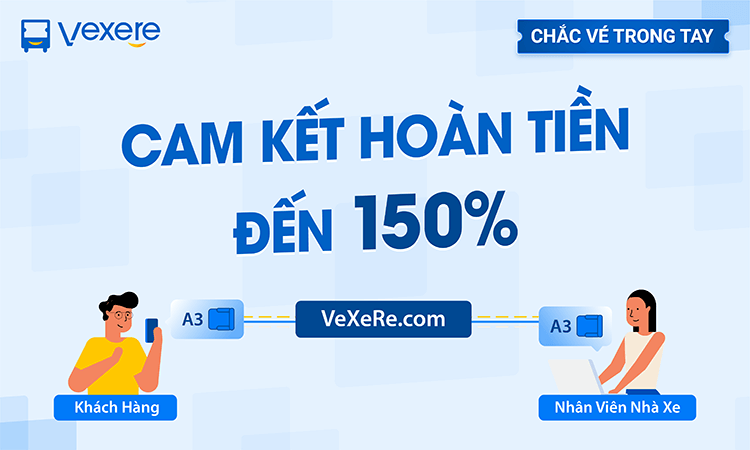 2. The route from Hanoi to Sapa
Beginning: The center of Hanoi to Noi Bai airport.
When the distance from Noi Bai is 2km, turn left along the Highway 2.
Take a section to Noi Bai – Lao Cai highway. You take this highway through Vinh Phuc, Viet Tri, Phong Chau, Doan Hung and then Lao Cai.
Finally, move about 40km along the highway 4D to reach the town of Sa Pa.
3. Bus ticket from Hanoi to Sapa
On average, there are about 162 bus schedules on this route and bus travel time may take from 05h30 to 23h50 by 38 bus companies: Sao Viet bus, Sapa Express bus, VietBus bus, Eco Sapa Limousine bus, Inter Bus Lines bus, Good morning Sapa bus, Lien Duong bus, Pumpkin Limousine bus, Golden Horse Limousine VIP bus, Luxury Van Limousine bus, Queen Cafe bus, Khai Phat Limousine bus, Sapa Shuttle Bus bus, GreenLion Bus bus, Sapa Dragon Express bus, Daily Limousine bus, Azura Sapa Limousine bus, The Anh bus, Dream Transport Limousine bus, Sapa Limousine bus, Fansipan Express Bus bus, Sapa Sinh Cafe Express bus, Huu Binh Limousine bus, SAO VANG bus…etc
Among all of that, VeXeRe will give you some information about the top 4 bus ticket from Hanoi to Sapa rated by tourists.
Sapa Express is using a unique transportation called the Universe Noble Limousine 28 soft seats Bus and High-Class MobiHome 38 soft beds Bus, aim to supply luxury vehicle to the passenger who wants go to Sapa by Bus. It probably takes the shortest time along the way from Ha Noi to Sapa around 5.5 hours with 30 minutes short break. They also include soft cakes for tourist.


Departure time: 7h, 7h5, 7h10, 7h15
Ticket price: 350000VND/ ticket ~ 15 USD
The 38- seat sleeper buses:
Departure time: 7h30, 22h, 22h5
Ticket price: 280000VND/ ticket ~ 12 USD
Departure place: 12 Ly Thai To, Hoan Kiem, Hanoi
Travel time: 5.5h
Destination: 02 Cau May, Sapa, Lao Cai
Green Lion Bus Ticket from Hanoi to Sapa
Established in 2015, Green Lion Bus is experienced in supplying transportation and travel services to tourists. It offers fixed daily buses from Hanoi to Sapa and vice versa by a very comfortable luxury van with only about 4 passengers each way. Moreover, the service is door to door which makes everything very easy. It has all the equipment for passengers like free wifi, USB port,… and free snacks.


Departure time: 4 buses a day, each bus leaves every 1 minutes from 7h30.
Departure place: 16E Phung Hung, Hoan Kiem, Hanoi
Travel time: 5h – 5.5h
Destination: Sapa bus station, Lao Cai
Ticket price: from 200000VND/ticket ~ 8.6 USD
Good Morning Sapa offers a Luxury sleeping buses with 40 chairs supported by an excellent sound system with DVD providing you useful documentary of Sapa. You are offered free bottles of water and snacks on the bus. Moreover, it has break time during the trip for you to rest. With its experienced drivers, it only takes about 5.5 hours to travel to Sapa safely.


Departure time: 7h
Departure place: 20 Hang Muoi street, Hoan Kiem District, Hanoi (Go Asia Travel office)
Travel time: 5.5h
Destination: Sun Shine Hotel (Son Trang Hotel) – 105 Thach Son, Sapa
Ticket price: 350000VND/ticket ~ 15USD
Sapa Dragon Express is a reliable bus company with brand-new buses. Each passenger will be provided a sleeper seat, a light blanket, mineral water and free pickup from any hotels within the Old Quarter. An experienced driver and an English-speaking staff also accompany passengers throughout the trip to ensure a smooth experience. All the buses travel time is approximately 5.5h-6h.


Departure time: 7h, 7h55
Departure place: 48 Hang Vai, Hoan Kiem, Hanoi and Noi Bai crossroad, Thanh Xuan, Soc Son, Hanoi
Ticket price: 350000VND/ticket ~ 15USD
Departure time: 22h
Departure place: 48 Hang Vai, Hoan Kiem, Hanoi
Ticket price: 250000VND/ticket ~ 10.7USD
The above information is the Top 4 bus ticket for Hanoi – Sapa route.
For more information, schedules, ticket prices of all bus companies to Sapa, visit VeXeRe.com now.