Blog VeXeRe will help you choose the most suitable and high-quality buses with affordable bus ticket from Ho Chi Minh to Dalat.
Dalat (Đà Lạt) – known as the City of Flowers in Vietnam – is a very popular destination for both domestic and foreign tourists because of its beauty and springlike climate.  Located on Lam Vien (Langbian) high lands, part of the greater Central high lands of Vietnam (Cao Nguyen Trung Phan), Lam Dong province, Dalat has everything it needs to abound with romantic landscape, green pine forests, various flowers in blossom all year round and numberless villas of French architecture. This city is the best choice for you to get away from crowded streets and have a break from the heat in Saigon.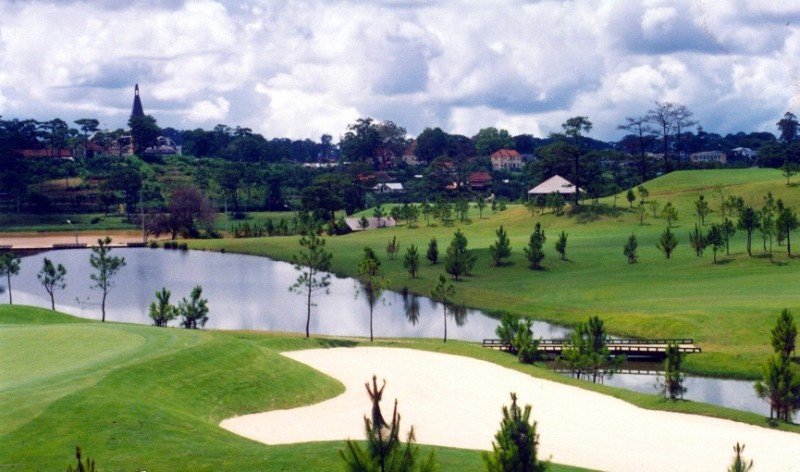 1. Ho Chi Minh City to Dalat: Overall information about this route
If you want to visit the Amazing Dalat, the most popular and also the cheapest way to get there is by bus. You can enjoy the scenery along the way and go straight to the center of Dalat without taking any other transportation.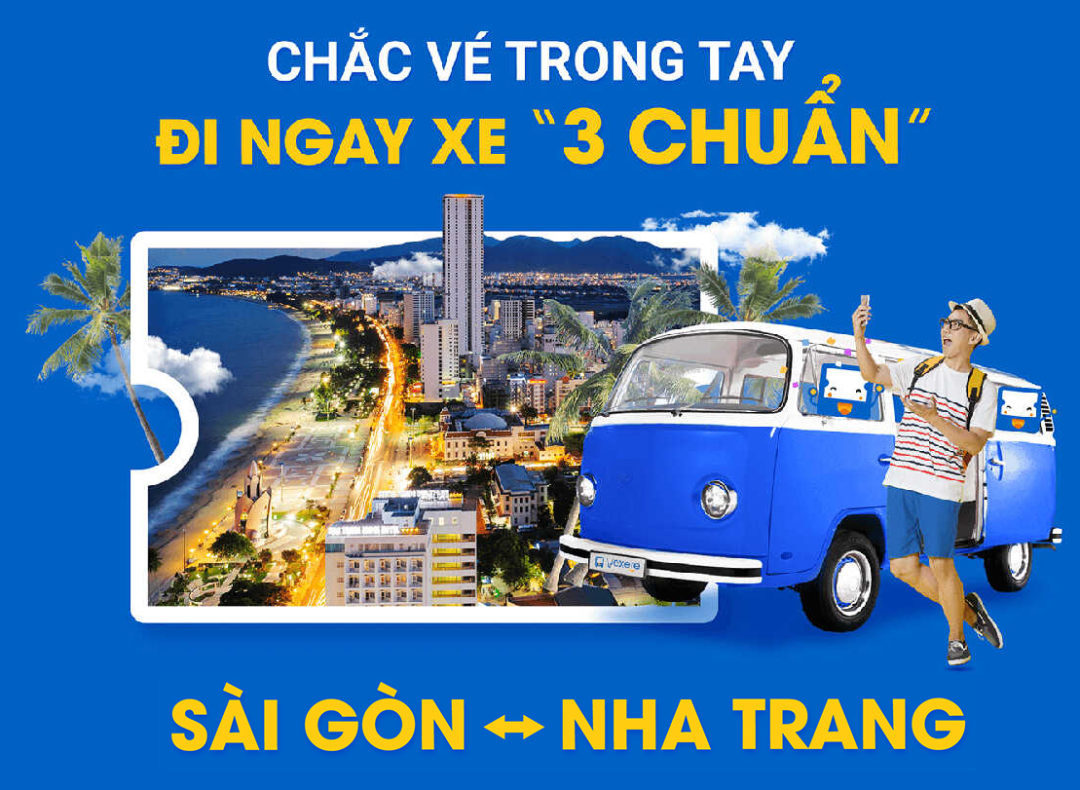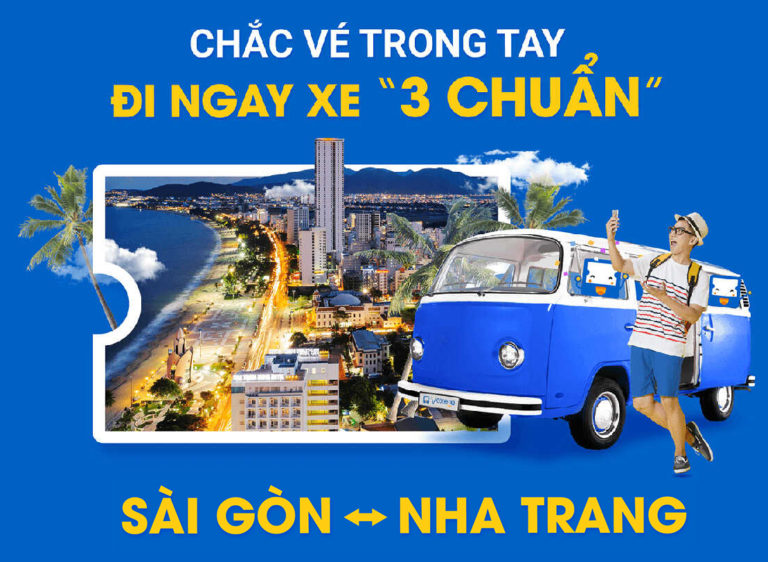 How far is Dalat from Ho Chi Minh city?
The distance between Ho Chi Minh and Dalat is approximately 305 km, so it normally takes 7-8 hours to get there.
Despite the long duration of the journey, there are many sleeper buses on this route and they make several stops for food and W.C on the way, which you can easily take a rest.
2. Bus ticket from Ho Chi Minh to Dalat
On average, there are about 50 bus schedules on this route and bus travel time may take from 00h00 to 23h59 by 20 bus companies: TheSinhTourist (Sinh Cafe) bus, Phuong Trang bus, Thanh Buoi bus, Thuan Hung bus, Xuan Hung bus, Thao Tam bus, Dan Uyen bus, Duy Quang (Lam Dong) bus,Thinh Phat Limousine bus, Quynh Nhu bus, Thanh Binh Xanh bus, Minh Tri Limousine bus, Minh Thu bus, Canh Hoa bus, Dalat Trong Toi Travel bus, Hoang Vu Limousine bus, Vy Van bus,Nam Phat bus, Trieu Cuong bus, Xinh Xinh bus.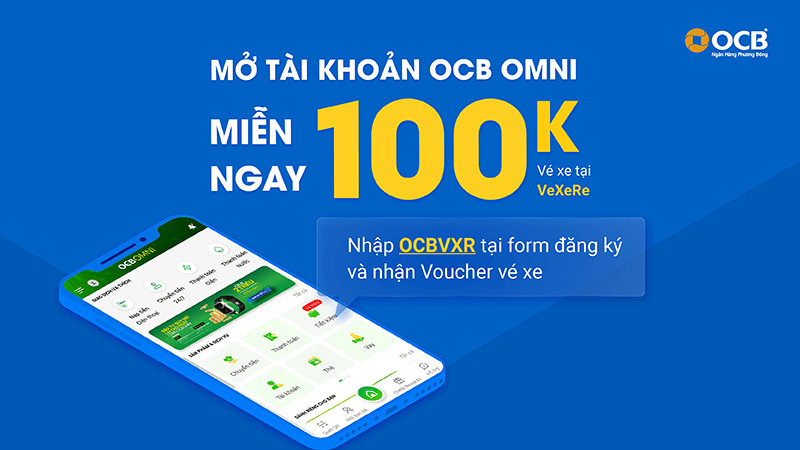 Buying bus ticket from Ho Chi Minh City to Da Lat is very easy and can be done online. Almost all of the bus companies operating on this route allow you to buy tickets online.
Here is some information about the top 4 most rated bus to Dalat at VeXeRe.
Thinh Phat is a high-class bus providing service along the Ho Chi Minh – Dalat route. The bus is equipped with many facilities such as free water, Wi-Fi connection, mobile phone charger located in the seat bar and 21 inches TV. Thinh Phat Limousine is one of the buses was chosen by many tourists because of its luxurious space and comfort. Moreover, there are shuttle buses to pick up guests in both Ho Chi Minh City and Da Lat.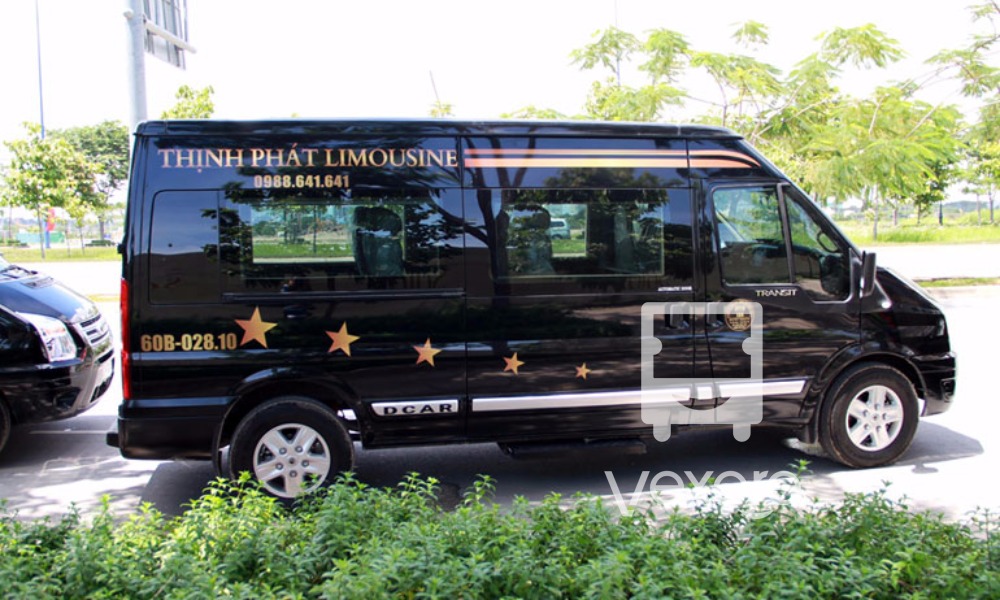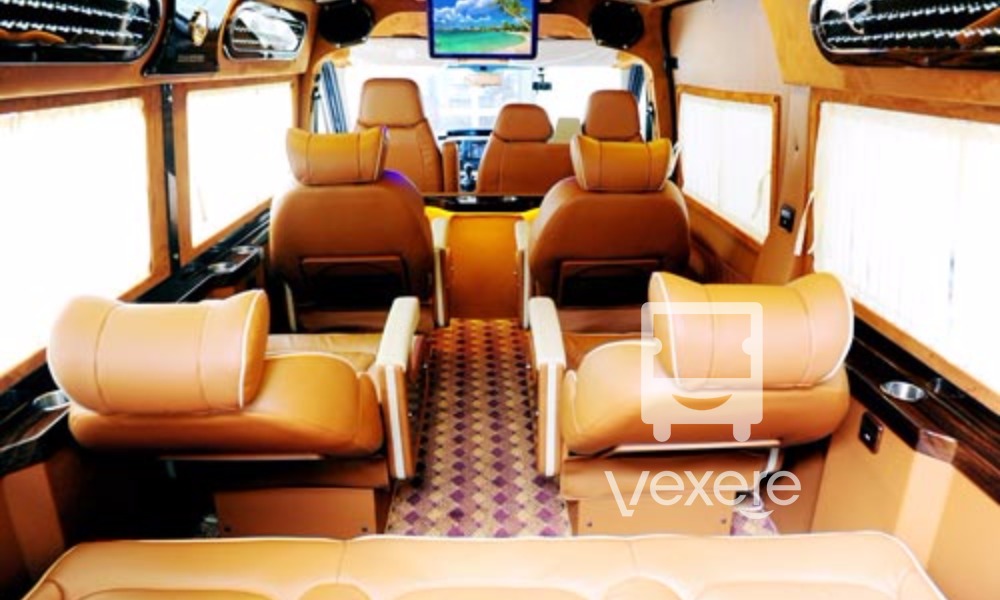 Departure time: 9h, 12h, 20h, 22h  daily.
Departure place: Gas Station at 99 Nguyen Xi, Ward 26, Binh Thanh District.
Travel time: about 7 hours
Destination place: Dalat interprovincial bus station in the center of Dalat.
Ticket price: 350000 VND/ ticket ~ 15 USD
Thanh Binh Xanh is a new local bus company so its ticket price is quite cheaper than other bus companies, nevertheless, the buses are modern and high-quality with 40 sleeping chairs and fully-equipped with air conditioner, fresh water and blanket for passengers.  Thanh Binh Xanh also has shuttle bus that transfer tourists to the center of Dalat.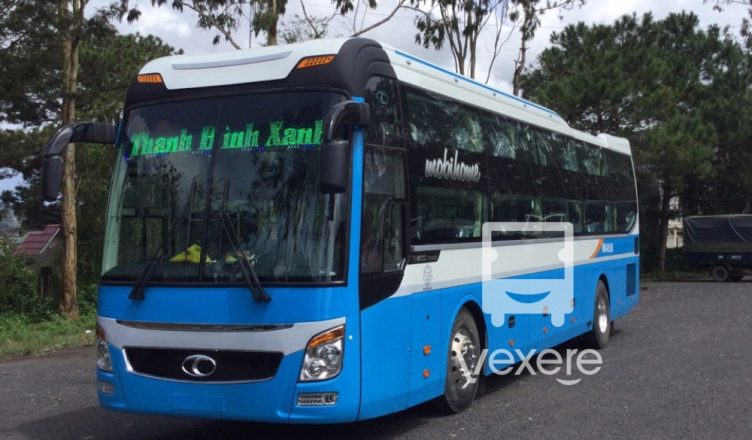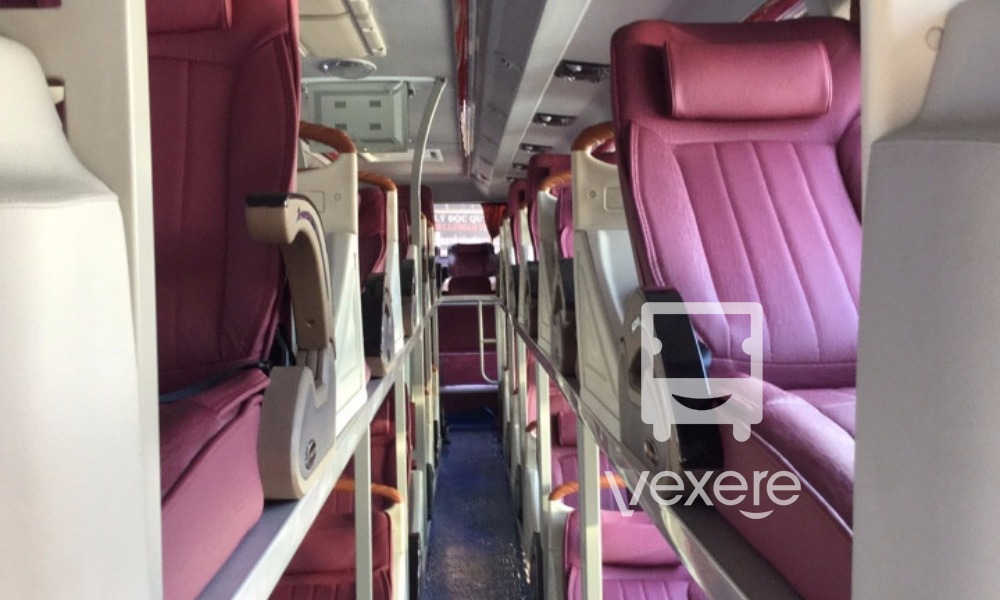 Departure time: 5h45, 6h45, 12h45, 21h45 and 22h45 daily
Departure place: Binh Phuoc crossroad.
Thanh Binh Xanh also has some fixed picking point in Ho Chi Minh: Go Dua crossroad, Gas station no 47, Song Than overbridge, Linh Xuan overpass, Nong Lam University, Suoi Tien, Vung Tau crossroad, Tam Ky roundabout…
Travel time: about 7 hours
Destination place: 43 Hung Vuong, Ward 9, Lam Dong, Dalat and 17 Ha Huy Tap, Lien Nghia, Dalat
Ticket price: 150000 VND/ticket ~ 9 – 6.42 USD
Minh Tri Limousine is a VIP 9-seat limousine with soft massage chairs and equipment such as air conditioning, modern wifi, free water and tissues along with the convenient USB port. Minh Tri Limousine offers 8 trips from Saigon to Dalat, providing transit services at both destinations in Ho Chi Minh and Dalat. It's very reliable and convenient for you to choose.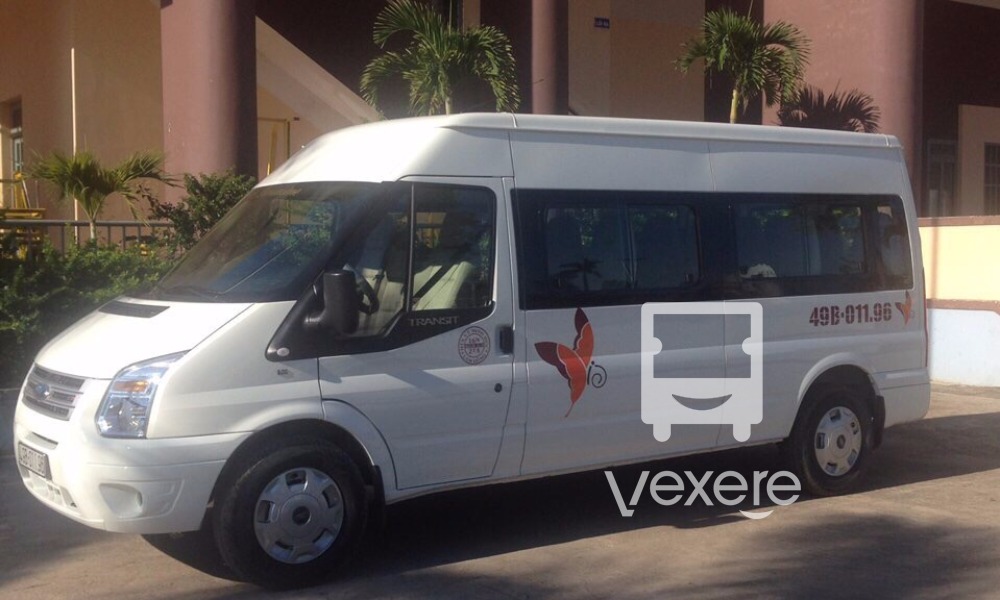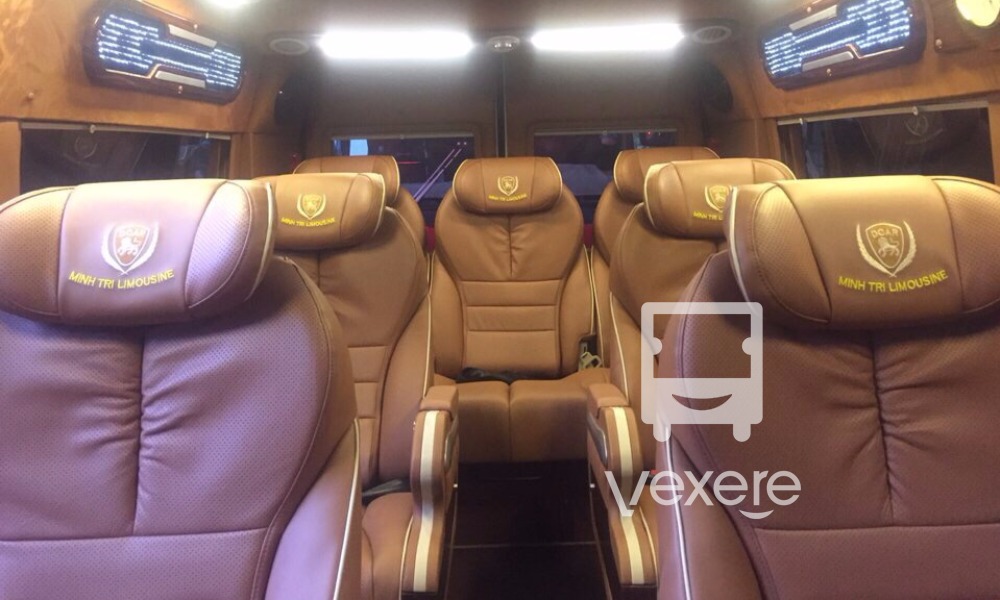 Departure time: 9h, 12h and 23h daily
Travel time: About 7h to 8h depending
Departure place: C30 Area Lot B5, 230 Thanh Thai, Ward 14, District 10.
Destination: D11, Hoang Dieu Resort, Ward 5, Da Lat.
Ticket price: 180000 VND/ ticket ~ 7.72 USD
The Sinh Tourist now becomes one of the most popular travel companies in Vietnam, which offers a huge range of routes all across the country as well as assisting travellers in arranging tours and transport. The Sinh Tourist has two buses daily to Dalat and does not go through any bus station in Ho Chi Minh city.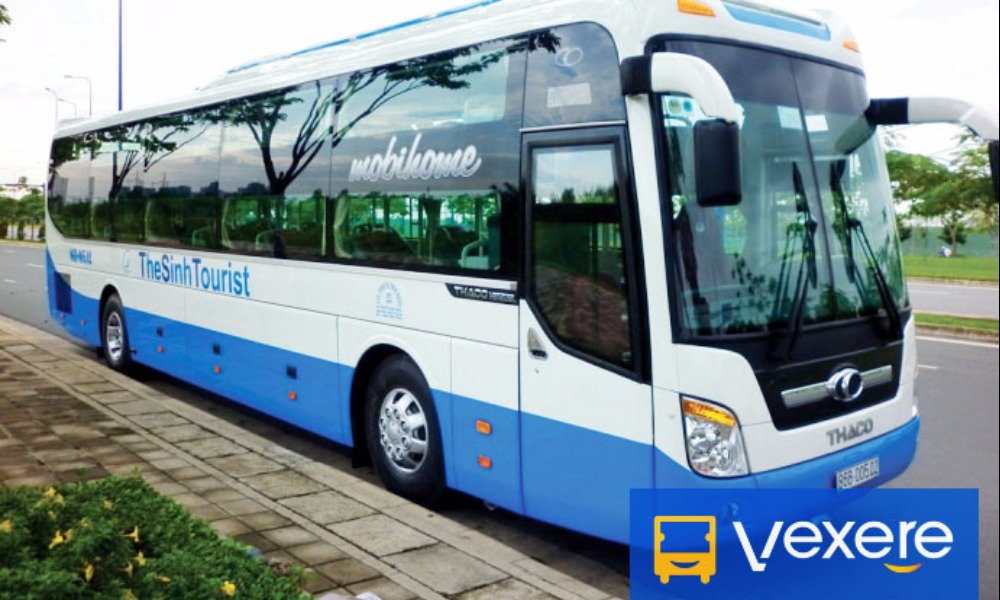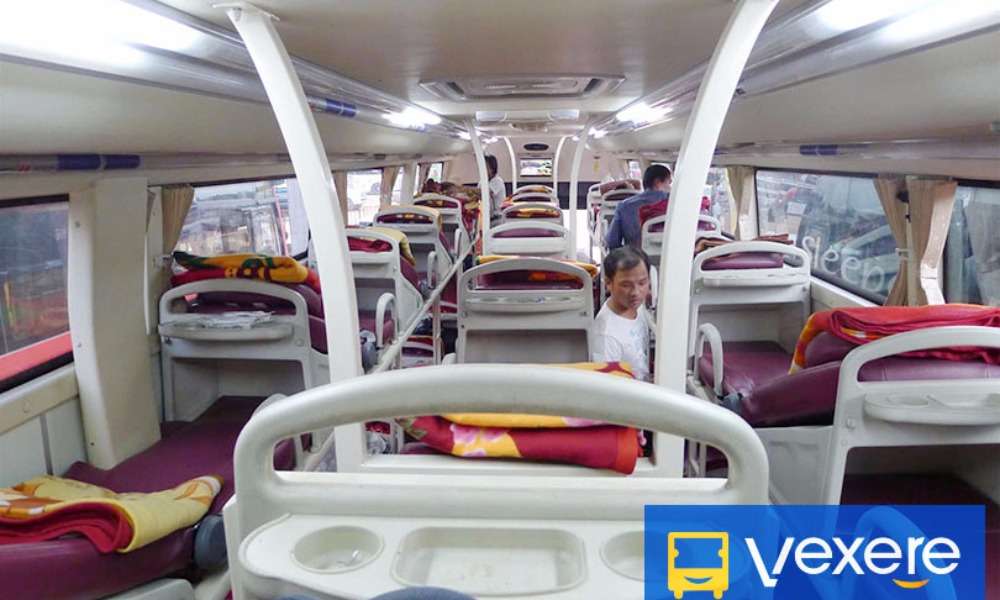 Departure time: 8h30 and 22h
Travel time: about 7h
Departure place: 246 – 248 De Tham Street, District 1
Destination: 22 Bui Thi Xuan, Dalat, Lam Dong
Ticket price: 169000 VND ~ 7.25 USD
In addition, VeXeRe also provides a service for booking tickets of other buses with high quality.
BOOK NOW:
More information about all bus company with the lowest prices bus ticket from Ho Chi Minh to Dalat at VeXeRe.com