Blog Vexere - Kênh du lịch và xe khách Việt Nam
Sapa has long been known as one of the most attractive holiday destinations in Vietnam tourism. Every year, Sapa attracts one of the great number of domestic and international tourists who are seeking to explore, admire the amazing beauty of the nature.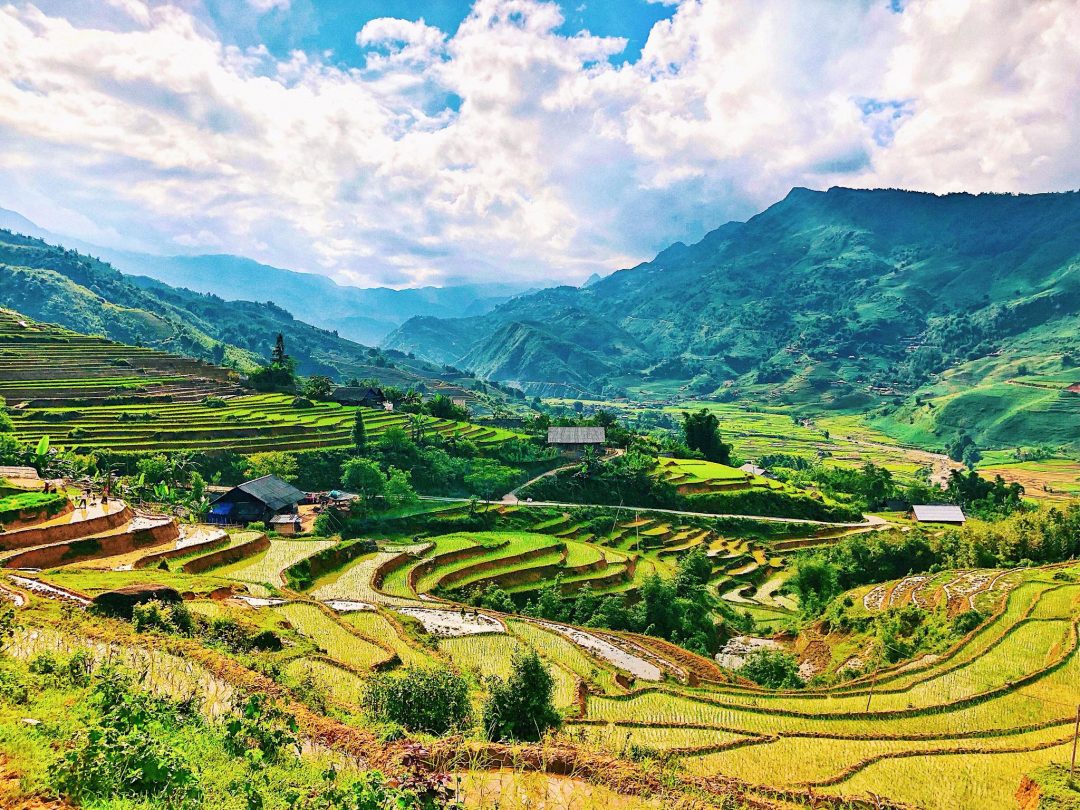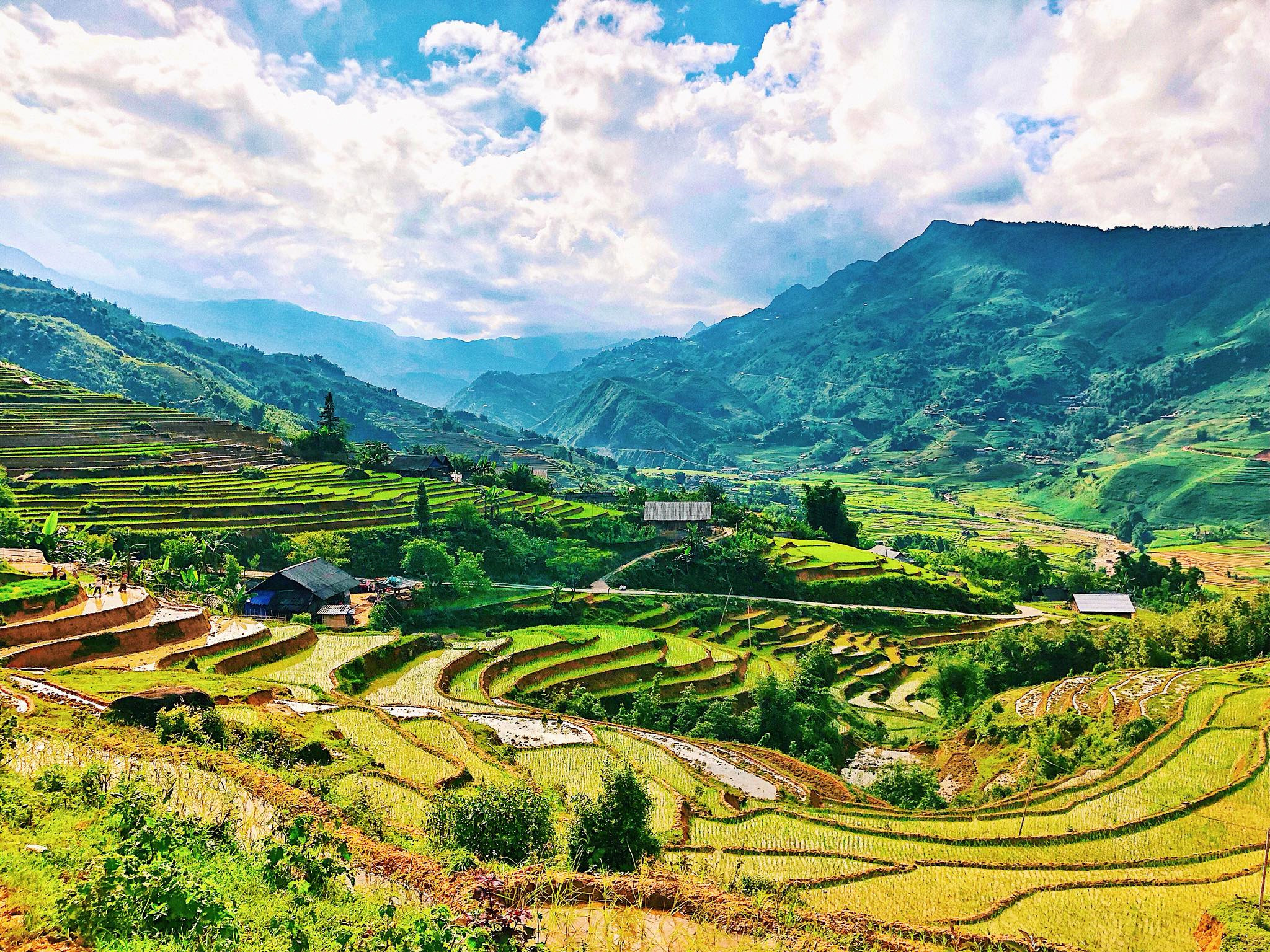 There are some kind of transportations that you could take to go from Hanoi to Sapa, and from Sapa back to Hanoi. The most popular transportation is going by train and by bus as well. As noted, bus is one of the most convenient way to travel between Hanoi and Sapa. Most buses offer comfortable reclining seat, and bus fares are generally less expensive than train tickets.
Among them, Cuong Lan bus is no longer a strange name for many customers. This has made his name thanks to the professional as well as dedicated service.
Cuong Lan bus consists of 39 seats (2 floors), is equipped with air conditioning system, modern wifi broadcast, anti-theft camera, especially chairs or beds are the latest models. The equipment on the car is always checked periodically, cleaning regularly to ensure the car is always clean and operating best.
Taking Cuong Lan bus, you will feel satisfied with the experience from comfortable 40-sleeper-seat with some facilities such as drinking water, cold towels, air conditioner, … The staffs and drivers are trained carefully so they would always bring comfort to customers during the journey.
They always put the integrity and comfort of customers on the top. The bus is running on some routes such as Mong Cai – Lao Cai, Mong Cai – Tuyen Quang, Mong Cai – Yen Bai. To serve customers,Cuong Lan Bus is preparing to open some new routes such as Sapa – Van Don with high quality cabin car, with the desire to give customers the best trip.
Cuong Lan Bus ticket from Hanoi to Sapa – Lao Cai: Price and contact information
Ticket price: 400.000 VND ~ 17.19 $ /person/way
Departure location and transition:
In Mong Cai, pick up at Mong Cai Bus Station, Hung Vuong Street, Ha Long. Transshipment is not supported. In Hanoi, Cuong Lan bus supports to pick up at Noi Bai airport.
In Sapa pick up at Sapa Bus Station, Sapa Town, Lao Cai.
When booking tickets, you should know in advance, available addresses and ask the transit advisors.
You should keep the phone with you for the driver to contact, the pick-up time is just the expected time, there will definitely be a difference. Should avoid unexpected situations, you should prepare before the appointment.
Duration: 4 to 5 hours depending on your destination. However, the time may be different from the schedule due to traffic condition.
Contact information:
Address of Green Bus Headquarter:
08 Vuon Dao, Bai Chay, Ha Long, Quang Ninh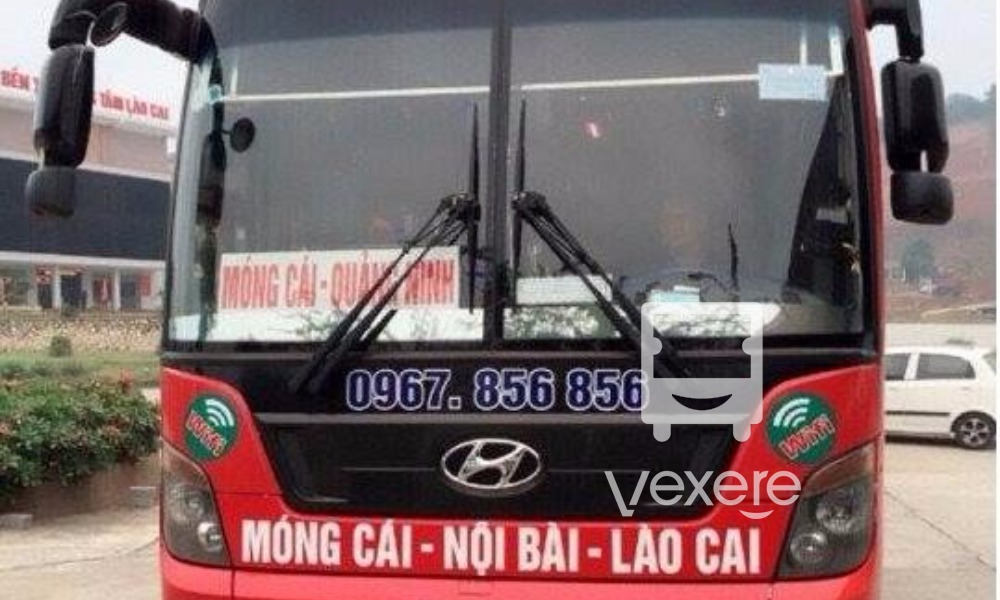 Why should you choose Cuong Lan Bus for you trip to Sapa?
Cuong Lan bus is well rated based on the customer experience, always committed to depart on time. Service staffs are enthusiastic, thoughtful, professional consultants to answer the questions of customers.
The staffs of Green Bus is able to communicate English
On overnight trips, drivers are still running at a moderate pace, and customers can comfortably sleep or take a rest.
The team of dedicated drivers, safe driving, not cramming guests, not pick up passengers along the road, only support pick up at fixed points with guests have contacted booking in advance. With overnight trips, drivers are still running at a moderate pace, and customers can sleep or rest during their travels.
Cuong Lan also supports delivery at the head office. Details about shipping costs and shipping methods, please contact us at the front of the office, shipping costs will depend on type, size and volume.
Notice: The buses are depending on the turnaround, so you do not know the information of number plate and the driver in advance. If you have a need to know, contact the hotline right away.
The availability of Cuong Lan Bus tickets will depend on the time of your booking. In order to avoid a spike in passenger traffic, or to get a position that is right for you, you need to plan early and contact your booking agent. You can book tickets Cuong Lan Bus Hanoi to Sapa and bus ticket Green Bus Sapa to Hanoi easy, convenient, prestigious website VeXeRe.com.
After booking via VeXeRe.com, you can use the ticket code to board the car. Need to be in front of the car for 30 – 45 minutes to process. You send a message containing the ticket code to the staff, they will assist in issuing tickets and guide you to the appropriate car.
Or you should contact 1900 7070 in advanced of the departure date for the best experience.
Some reviews from passengers
BirdAnny: "Would highly recommend this bus – really nice and comfortable bus with a good safe driver. They also waited for me when I was late."
Bianca: "The bus was great and comfortable, have never been in comfier seats! They pick up me on time and got to Sapa exactly on schedule. The guide at the bus on both journeys were so friendly and helpful and informative."
Redxd: "Sapa Express has maintained their excellent service. The bus is clean and comfortable. All information has been deliver properly to avoid confusion. They also offer free water and snacks. The driving skills was outstanding. You really feel safe during the journey."
For more information about other bus tickets from Hanoi to Sapa – Lao Cai with the lowest price, visit VeXeRe.com