Dalat is known as a destination with the most check-in locations. Dalat is dubbed as beautiful place no dead angle.
It's not natural that Dalat appears much in lyrical songs, mentioning much of what is associated with dreaming and romance. For young people, they often prefer to carry their backpack and return to Dalat whenever they want to find a place to be temporarily distant from prosperous. Closely, not only is cold air, not just poetic appearance. Da Lat is also a sightseeing place where lots of interesting and attractive attractions. A multitude of places "just stand for good pictures". Then let's discover places that are considered as Top View of Dalat with Vexere.com.
1. Da Lat railway station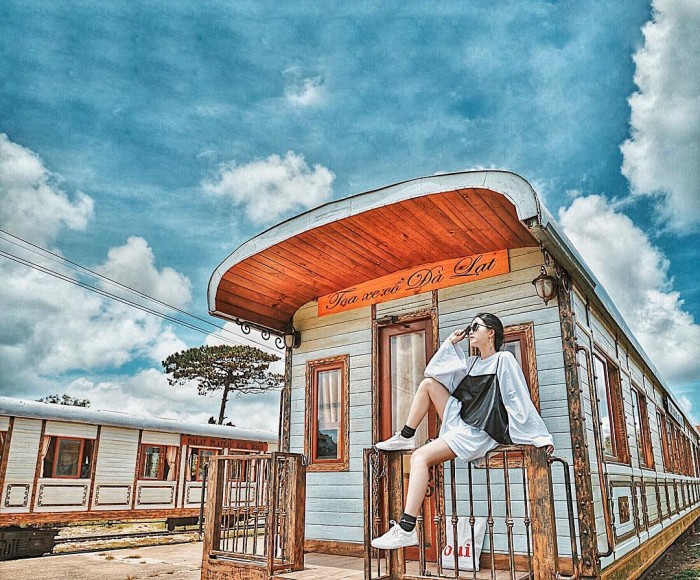 One of the tourist destinations in Dalat you must go is the Da Lat railway station. With its old-style architecture, the carriages will promise to bring you a deep post photos over thousands of years does not go away.
2. Windmill Bakery
The Windmill Bakery emerged as an incredibly magical check in Dalat in the center of the city.

This place is not eminent as a square meter having 10 picture style. There is only a wall angle that many people have to queue long to get to the "check in" turn.
3. Golden streams, a lonely pine.


The Lonely pine tree in the golden stream is a beautiful photographic spot in Dalat but not easy to go.
4. Thien Phuc Duc Cloud Hill
There is a lonely pine tree in Thien Phuc Hill which is famous for its romantic wedding photos. Surely you've seen it through some shots.

5. Chicken Church
It is the largest church in Da Lat today. Besides being a central church, it is also a tourist destination of Dalat combined with many tourists visiting regularly.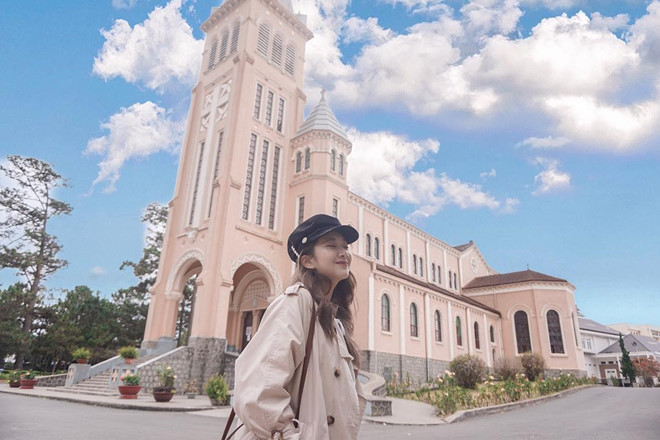 6. Cau Dat Tea Hill
When to Da Lat but ignore this green tea garden bowl sky clouds are indeed regrettable. After shooting, you can also enjoy the tea or go walking around the shopping as a gift. Small tip: The upstair of the café also have many good angles to virtual .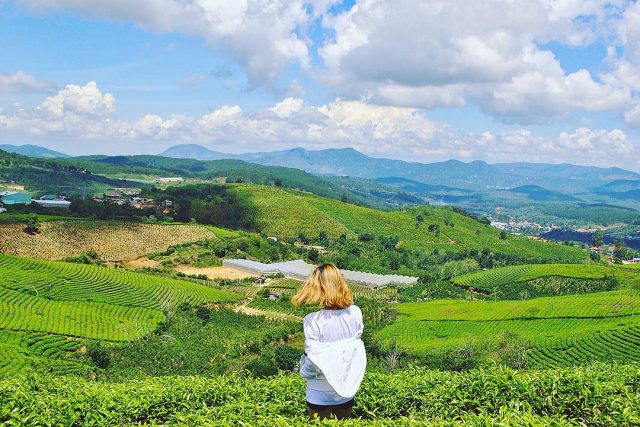 Quickly book a bus ticket, limousine, sleep bus to get super nice pictures at top view locations in Da Lat via 19007070.
In addition, passengers can experience booking more conveniently with many incentives on the VEXERE app
See more information on the same routes and book with the lowest price at VeXeRe.com