SaPa is always a famous tourist attraction. Therefore, the number of visitors to Sapa all year round is huge. The Hanoi – SaPa route has many operators developing to meet the needs of all passengers such as Daily limousine. It provides the safest, economical and comfortable services. Daily limousine from Hanoi to Sapa always try their best to give passengers the best service along the road.

Type: 9-seat  limousine. Daily limousine to Sapa from Hanoi has a luxurious interior, meet all the needs of passengers.

Departure time: 6:30, 7:00, 7:30, 8:00, 14:30, 15:00, 15:30, 16:00 daily

Travel time: About 4h40. However, this is just a reference schedule. Time may vary due to traffic situation.

Place of departure: No. 78 Tran Nhat Duat, Hanoi. And Noi Bai Airport

Destination: No. 54A Cau May, SaPa, Lao Cai province

Pick up points along the way: Only pick up passengers with pre-booked tickets at some fixed locations on the driveway. Driving route: Hanoi <> Noi Bai <> Phu Tho <> Yen Bai <> Bao Yen <> Bao Thang <> Sapa (Along Hanoi – Lao Cai highway). Passengers can contact directly or call the operator 19007070 for advice and support.

The office in Hanoi: 78 Tran Nhat Duat, Hanoi. Passengers can contact the office directly or call 1900 7070 for advice and support.
Transfer in the Old town and the Nghi Tam – Lac Long Quan crossroads.

At Sapa, passengers can contact directly at 54A Cau May, SaPa, Lao Cai province. Transfer in SaPa town.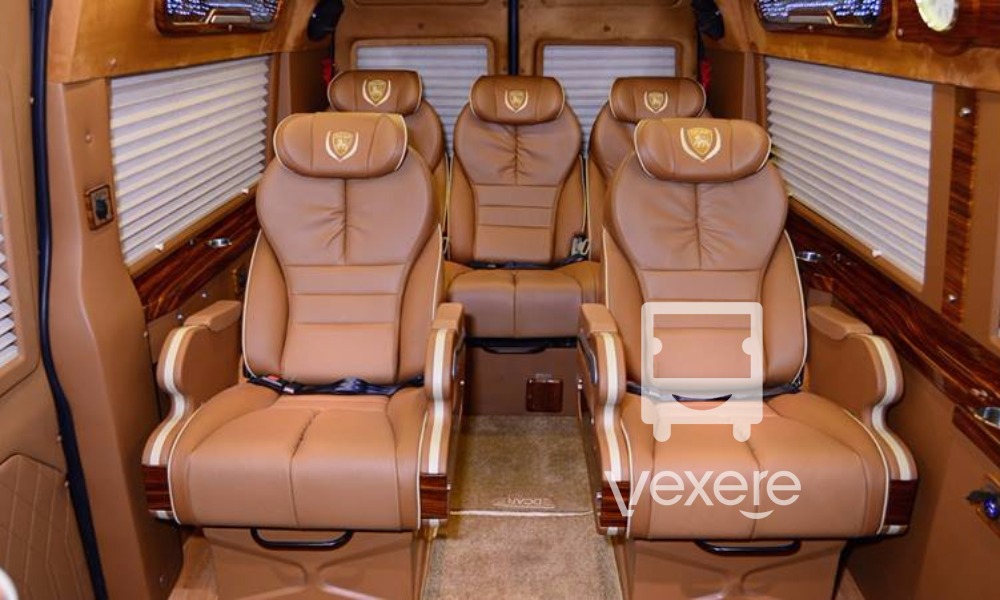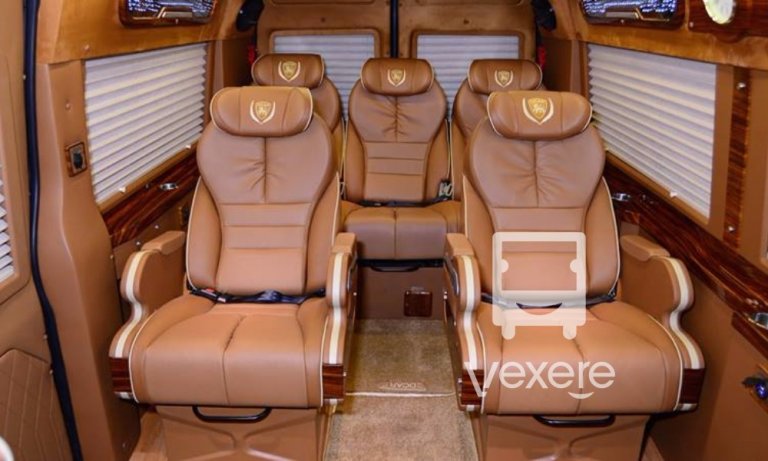 Passenger Anh: "This trip with his chosen "special ground muscle" Limousine instead of the train or bed as lying people like his feeling is extremely satisfied with the car quality as well as dedicated caring attitude of the company and staff! When you ride the Luxury Daily Limousine you feel comfortable and absolute peace of mind! Thank you for your company for the experience is very happy and wonderful, your side is very satisfied, will support the long term."
Passenger Phu: "The limousine is small, but it is quite open. The driver drive fast but not recklessly so I can still sleep well. There is a shuttle bus transit you from place to place so it is very convenient. The operator also give us free wifi, drinking water and snack along the way. The staffs are very enthusiastically."
Advantages: Luxury 9-seat VIP limousine. Passengers will be fully served with facilities such as cold towels, air conditioning, drinking water, snacks, television, free wifi.
Disadvantages: There usually full-booked tickets early on weekends or peak time. You should contact 1900 7070 or book tickets online for more information.
See more tickets for all bus operators going to Sapa and book tickets at the lowest prices at VeXeRe.com: