Eco SaPa specially serves on Ha Noi – Sa Pa route with the motto: "Professional and dedicated ". The limousine is equipped with a luxurious 9-seat black limousine which is improved from the 16-seat car in order to give passengers the most comfortable ride.

Designed to be improved from a large car to a less-seated car, changed to a more spacious seat, equivalent to the airline's business class seats, suitable for even tall passengers.

The seats are designed to slip down with the adjustment buttons, passengers can choose the most suitable and comfortable sitting position easily and quickly.

In order for passengers can rest and entertain on the way, Eco SaPa limousine has equipped many modern equipment such as 19-inch led TV, high-class Led system, Sony sound system, high quality wifi, USB charging port at each seat.

The staff are always enthusiastic to assist customers in every situation, carefully selected drivers, always put the safety and comfort of passengers first.

Type: 9-seat Limousine. The limousine is upgraded from the 16-seat car to the 9 – seat one. It's equipped with many modern furnitures.

Departure time: 7h, 7:30, 15h and 16h daily.

Travel time: About 5:00 to 6:00 depending on the destination. However, time may vary due to traffic situation.

Place of departure: 42 Hang Giay, Hoan Kiem, Hanoi.

Destination: Transfer passenger inside Sapa town.

Pick up points: picks up passengers along the way for those with pre-booked tickets. Passengers can contact in advance via 1900 7070.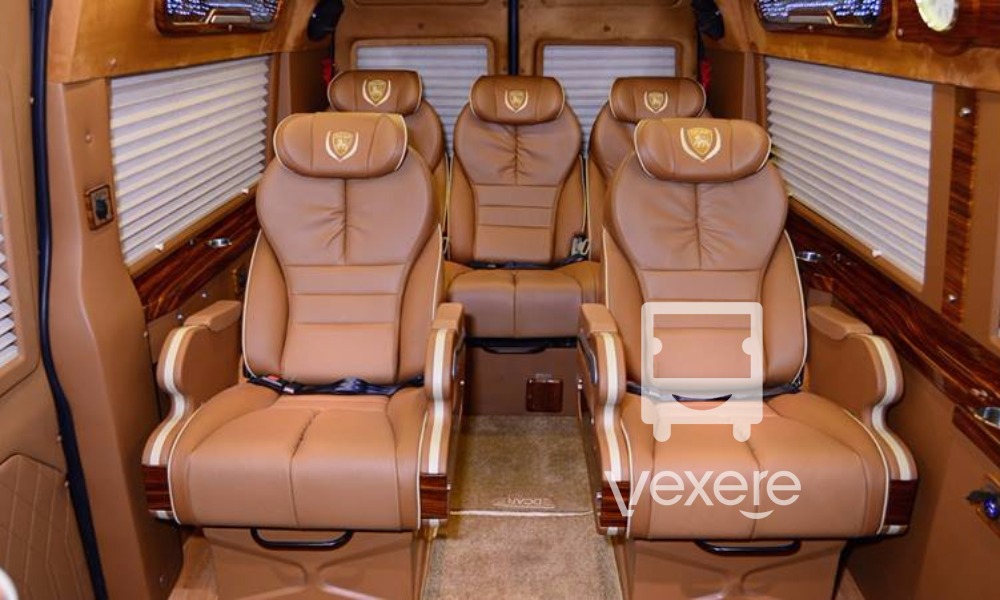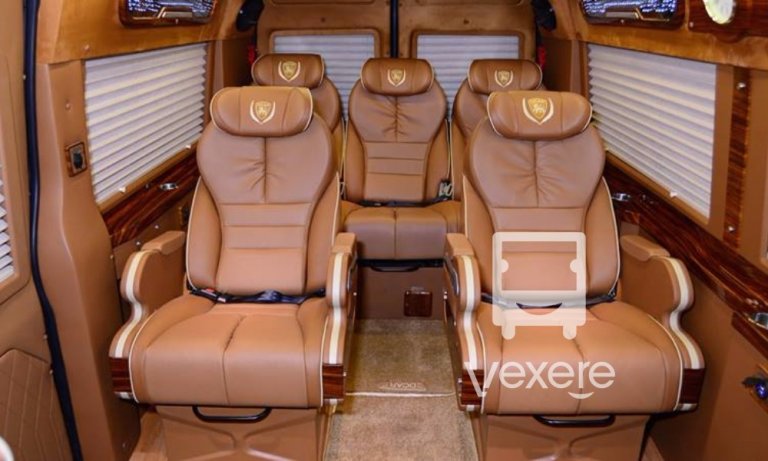 In Hanoi, the Eco SaPa's office is 42 Hang Giay, Hoan Kiem, Hanoi. Support to pick up passengers in the old town center. Besides, guests will be picked up at Noi Bai airport, with an additional charge of VND 20,000 / person.

Eco SaPa Limousine support transfer passengers in SaPa town or pick up at SaPa Bus Station because the operator has no office here.

Book online now:

Advantages: High-quality bus with extremely comfortable seats, luxurious interior. Fully equipped with modern equipment such as televisions, phone charging plugs, led lights, refrigerators…
Disadvantages: There usually full-booked tickets early on weekends or peak time. You should contact 1900 7070 or book tickets online for more information.
Review of passengers
Mr Savange: "Our bus driver was so lovely and accommodating and dropped us right outside the door to our hostel. He made the trip very comfortable. We are always a little weary when travelling on Vietnamese roads, however, our driver was extremely good and made us feel very safe throughout the journey. We will definitely be travelling with Eco Sapa again and hope to have the same driver :)"
Ms. Jenny: "This the first time I have gone to Sapa. It's a long and difficult way to there but I had the most comfortable trip with Eco Sapa Bus. There are a bottle of water, snack and wet tissue for each person. The most I like is the driver, Mr Thanh. He's on time and funny during the trip. Beside that, he drives carefully and safely. Thanks to him for making our amazing first impression of Sapa. I had an amazing impression of Sapa."
Ms Tiama: "Extremely! Eco sapa travel from Ha Noi to Sapa is a clean, comfortable and caring guide. Good quality is a suitable price!"
See more tickets for all bus operators going to Sapa and book tickets at the lowest prices at VeXeRe.com: