In many tourist destinations in Vietnam, Sapa is always in the top choices of many tourists when they have the opportunity to travel because of the perfect beauty, four seasons flavor and hospitality of the people. Sapa is an invisible magnet attracting many domestic tourists and foreign tourists who come to this place to explore and enjoy the natural beauty that this land is blessed. Especially, to the young, visiting Sapa is also the purpose to conquer many challenges and learn many soft skills for themselves.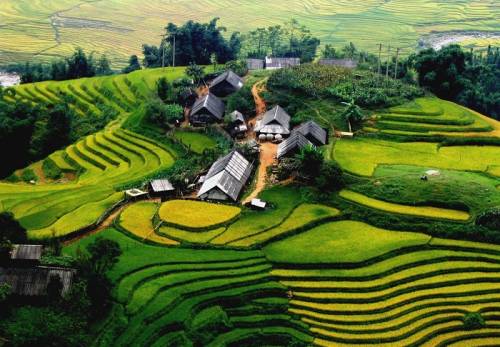 To meet the need of domestic and foreign visitors, service sectors with comparative advantages such as tourism, transport are increasingly developing. Among them, Golden Horse Limousine Vip is one of the most familiar names for tourists in the field of travel services. Having been established and developed for more than 15 years, overcoming many difficulties and challenges, Golden Horse Limousine VIP has gradually affirmed its prestige in the competitive travel market. Golden Horse Limousine VIP's motto is to be a reliable partner, "bring maximum satisfaction to customers".
Offering outstanding bus quality, Golden Horse Limousine Vip operated 2 Limousine cars to transfer tourists from Hanoi to Sapa and vice versa. Being well-appointed with modern facilities, Golden Horse Limousine will bring tourists unique experiences for a long journey to reach the most favorite destination in Vietnam.
Golden Horse Limousine offers a maximum of 9 luxury soft seats to create a spacious and airy space for customers. Offering luxury interior and modern amenities such as LED TV, Wi-Fi, electricity sockets, cup holder, transport insurance, and English speaking guide, Golden Horse Limousine has pleased a great number of customers.
Golden Horse Limousine Vip ticket from Hanoi to Sapa – Lao Cai: Detailed Information.
Ticket price: 350.000 VND / ticket ~ 15.2 USD / ticket.
Departure time: 7h00 daily and arrive at about 12h00
Duration: ~ 5 hours depending on your destination. However, the time may be different from the schedule due to traffic condition.
Passengers can contact directly or dial 1900 7070 for further information and support.
In addition, you can book Golden Horse Limousine Vip tickets to SaPa from Hanoi easily and conveniently pay through online booking system Vexere.vn.
Pick-up time varies depending on location, pick-up, and actual traffic conditions.
Departure location:
The car has a departure location in the center of Hanoi so it is very convenient for passengers who especially book hotel in Hanoi Old Quarter. This place is only 200 meters from Hoan Kiem Lake. In addition, Golden Horse Limousine Vip picks up guests at Noi Bai Airport.
For your best experience while using Golden Horse Limousine Vip, you should contact the operator beforehand if you want to have a transit bus. When the driver departs, he would contact you first, so you need to keep the phone with you.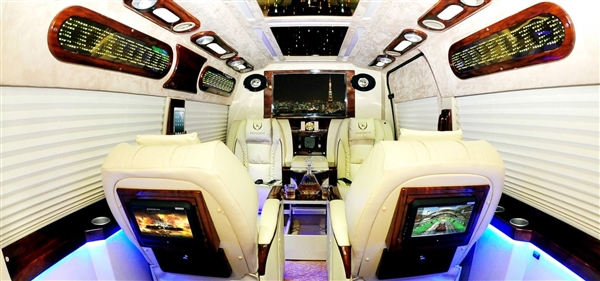 Contact information:
+ Hanoi: 61 Lo Su Street, Hoan Kiem District
+ Sapa: No 785 Dien Bien Phu Street
3. Review Golden Horse Limousine Vip from Hanoi to Sapa – Lao Cai
Advantages:
The schedule of Golden Horse Limousine Vip is quite reasonable. It arrives in Sapa at noon, guests can come and check-in on time, have lunch, relax and visit Sapa. But in the early morning, guests must get up early to check out hotel.
The interior of the car is designed with lots of improvement including changing old seats into larger seats which would be suitable for all passengers.
Service staffs are always enthusiastic to assist customers in all situations, drivers are carefully selected, always put the safety and comfort of the passenger above all.
Disadvantages:
Pick-up time varies depending on passenger's location and actual traffic conditions.
Golden Horse Limousine Vip only has about 4 trips per day from Hanoi to Sapa – Lao Cai, which is less than most other brands. For this reason, tickets are usually sold out on weekends or holidays. You should contact 1900 7070 or book online in advanced of the departure date for the best experience.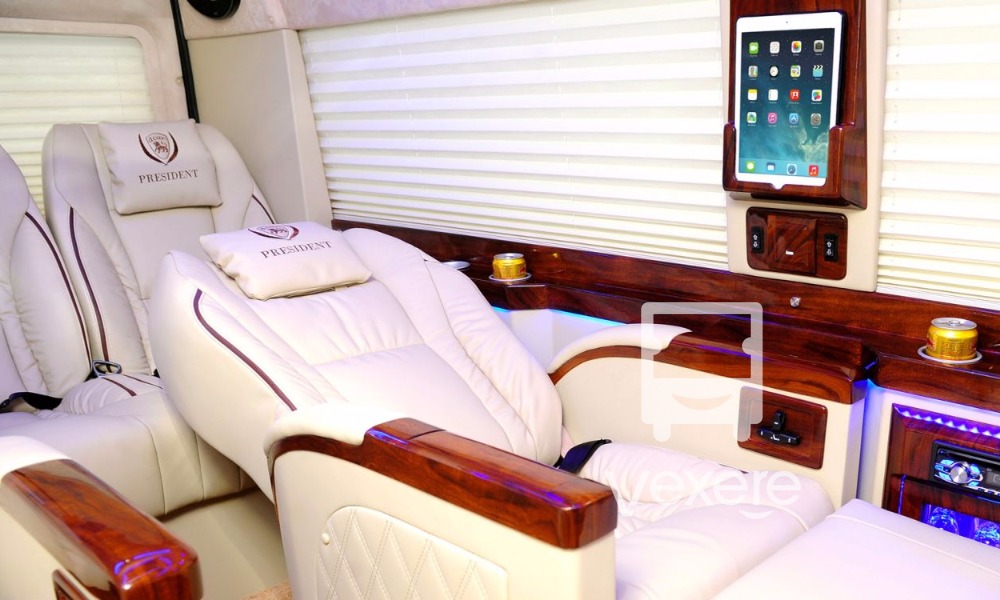 Some reviews from passengers
V.anh: "Good quality. Pick up at the hotel on the Old town and pay at the town of Sapa. Overall the Car deserves a 5 star rating"
Minh: "The quality is great. Although prices are slightly higher than the common car of the Limousine but it also worth the money spent. I will support Golden Horse Limousine Vip a lot"
Hằng: "The driver drives very carefully, picks up on time. There are equipped luxury and comfortable seats. I had a very good sleep through the trip."
G.huy: "My trip to Sapa is awesome! The limousine runs well and is in mint condition. Just a dream that I arrived at Sapa. Besides, the driver is good at driving, gentle and dedicated too.
For more information about other bus tickets from Hanoi to Sapa – Lao Cai with the lowest price, visit VeXeRe.com