Located in the northwest of the country, Sapa is the mountainous district of Lao Cai province. It hides many wonders of nature, natural landscape and topography of the hills with romantic. There is nowhere in Vietnam can tourists easily meet the local ethnic minorities like in Sapa. Sapa is famous for its special cultural diversity in a combination of Vietnamese ethnic minority groups' culture. Morever, Sapa town is one of the rare areas of Vietnam with snow. As the result, demands for travelling to Sapa are higher and higher. Besides, tourism is a dynamic and competitive industry that requires the ability to constantly adapt to customers' changing needs and desires, as the customer's satisfaction, safety and enjoyment are particularly the focus of tourism businesses. It becomes very difficult to pick and choose one brand of bus for your best journey.
In this article, Vexere will give you detailed information about GreenLion Bus – which is established in 2015, are experienced specialists in supplying transportation, travel services to corporate and individual customers in Vietnam and abroad.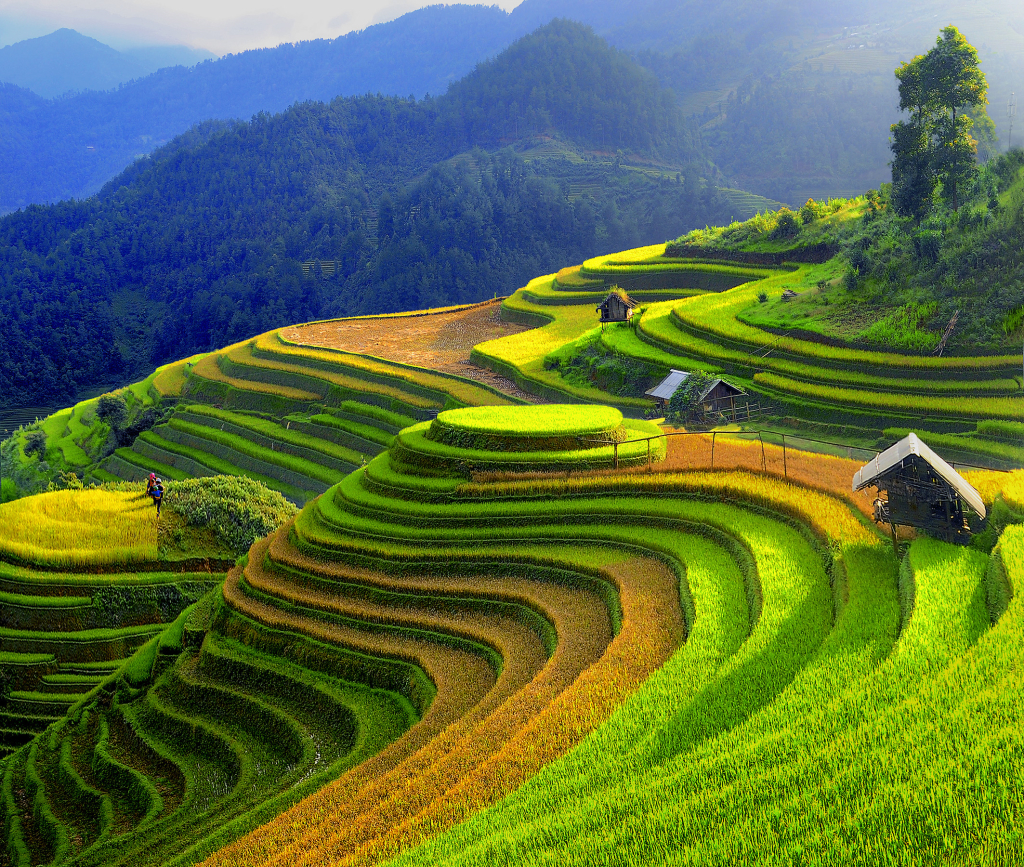 GreenLion Bus from Ha Noi to Sapa – Lao Cai: Detailed Information
With new car array and many other gadgets such as drinking water, free wifi, USB charging port, DVD …, Green Lion Bus company expects to give passengers the best experience when using use their services. Besides, the car has a team of professional drivers and many experience.
Green Lion Bus Sapa is the very first company offering Dcar Limousine Bus Hanoi – Sapa – Hanoi. The comfort is high as the van is equipped with only 9 flight seats instead of the normal 16 seats, making feeling of relaxation after the Sapa's journey. It offers daily bus Hanoi – Sapa – Hanoi with the fixed schedules:
From Ha Noi to Sapa
07:00 – 07:30: GreenLion Bus picks you up at your hotel (the car provides a free transfer service in the area of Hanoi Old Quarter, thus meeting the needs of passengers in the best way.)
12:30 – 13:00: Arrive at your hotel in Sapa Town
The whole trip takes 5.5-hour with 2 stop over 20-minutes / once  tea-breaks on  the way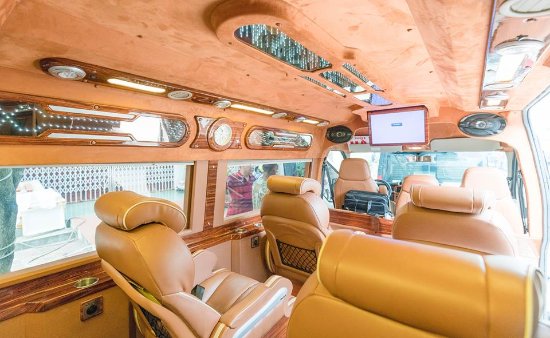 Green Lion Bus Limosine: All you need to know about booking, contact and pick-up/drop-off points:
Ticket price: 300.000 VND / ticket ~ 13 USD / ticket.
Total 09 seats but only 06 passengers on Bus
The availability of GreenLion Bus tickets will depend on the time of your booking. In order to avoid a spike in passenger traffic, or to get a position that is right for you, you need to plan early and contact your booking agent. You can book tickets Green Bus Hanoi to Sapa and bus ticket GreenLion Bus Sapa to Hanoi easy, convenient, prestigious website VeXeRe.com.
After booking via VeXeRe.com, you can use the ticket code to board the car. Need to be in front of the car for 30 – 45 minutes to process. You send a message containing the ticket code to the staff, they will assist in issuing tickets and guide you to the appropriate car.
Or you should contact 1900 7070 in advanced of the departure date for the best experience.
Departure time: 07h00, 22h00 daily
Departure location:
16E Phung Hung, Hoan Kiem, Ha Noi
Contact information:
GreenLion Bus's Office :
16E Phung Hung, Hoan Kiem, Ha Noi
Review GreenLion bus ticket from Hanoi to Sapa – Lao Cai
Advantages: 
– There are English speaking guides who are able to support enthusiastically for foreign passengers. Most of them are satisfied with the working attitude of the staff.
– Service staffs are enthusiastic, thoughtful, professional consultants to answer the questions of customers.
– GreenLion Bus has a fixed departure time and free picks up at some points so passengers can choose the appropriate trip. Besides, the schedule of Golden Horse Limousine Vip is quite reasonable. It arrives in Sapa at noon, guests can come and check-in on time, have lunch, relax and visit Sapa. But in the early morning, guests must get up early to check out hotel.
Disadvantages: 
– Pick-up time varies depending on location, and actual traffic conditions.
– GreenLion Bus only has 4 trips per day from Hanoi to Sapa – Lao Cai. There will be no tickets available on weekends or holidays. For your best experience, you should contact 1900 7070 or book online in advanced of the departure date.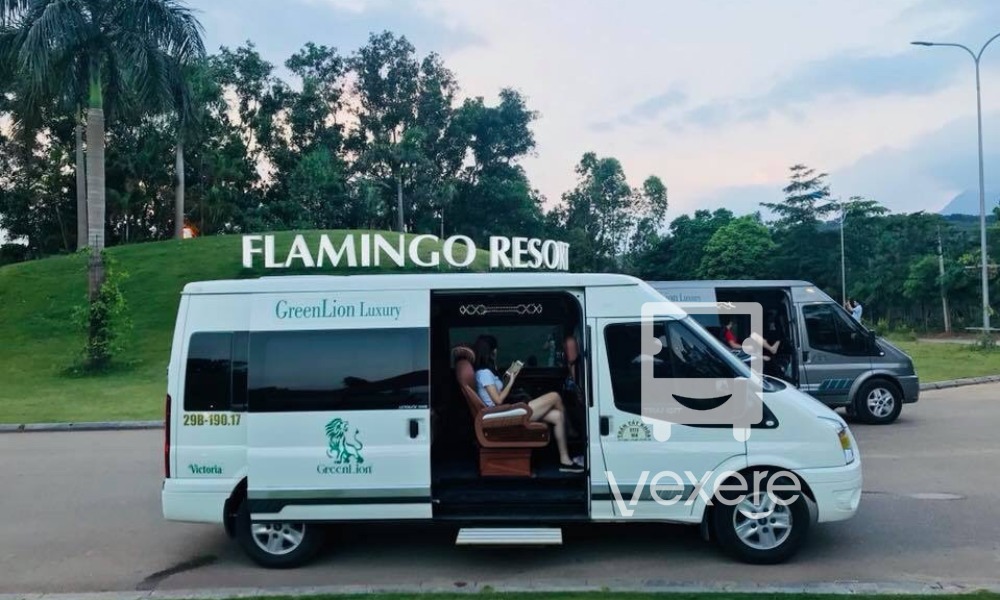 Some reviews from passengers
Johnny123: "Me and my friends had such a nice trip in Sa Pa, amazing weather with beautiful terraced fields in the middle of September. I have been known GreenLion Bus on Vexere, based on good reviews from others , we decided to choose its service immediately for our transportation from Noi Bai airport to Sapa without hesitation "
TTVăn: "Paid around 20 usd for one-way luxury bus to Sapa. The seat was comfortable. the driver was very friendly. I am happy with this service."
Kat_Jenny: "Would highly recommend Green Lion for your trip to Sapa. We travelled the length of Vietnam and this was by far the best transport service we received. It was 400k per person so around £14, this included the hotel transfer in hanoi and Sapa. There are a couple of stops along the way for a toilet break, the bus was comfortable and staff were very helpful, couldn't ask for more!"
For more information about other bus tickets from Hanoi to Sapa – Lao Cai with the lowest price, visit VeXeRe.com