The high – quality Ha Linh sleeping bus operator is specialized in providing tourists with the best service on Sai Gon – Nha Trang route. Ha Linh is an operator which appeared in recent years and until now, there are many passengers know about it. It is made even easier now when you can book a bus ticket of Ha Linh through VeXeRe.com website. This blog will give you detailed information about Ha Linh bus ticket from Ho Chi Minh to Nha Trang.
Ha Linh bus (Eastern bus station) always tries its best to provide the best service to their passengers and departs on schedule. Safety is Ha Linh's priorities. With highly-skilled drivers behind the wheels, travelers are able to enjoy the facilities installed on most of the 40 – seats sleeper buses such as the TVs, air-conditioning systems, free wifi and toilet. This allows travelers to have an enjoyable ride to their destinations no matter near or far.
The drive will take around 9 hours and you will have short breaks during the drive so you can relax, go to the restroom, and buy some food or drinks. The staffs of Ha Linh are very thoughtful and professional, who will kindly help you during the trip. With constant efforts towards the improvement of quality to their service and vehicle upgrades, Ha Linh promises to deliver more great experiences to become a worthy companion for their passengers.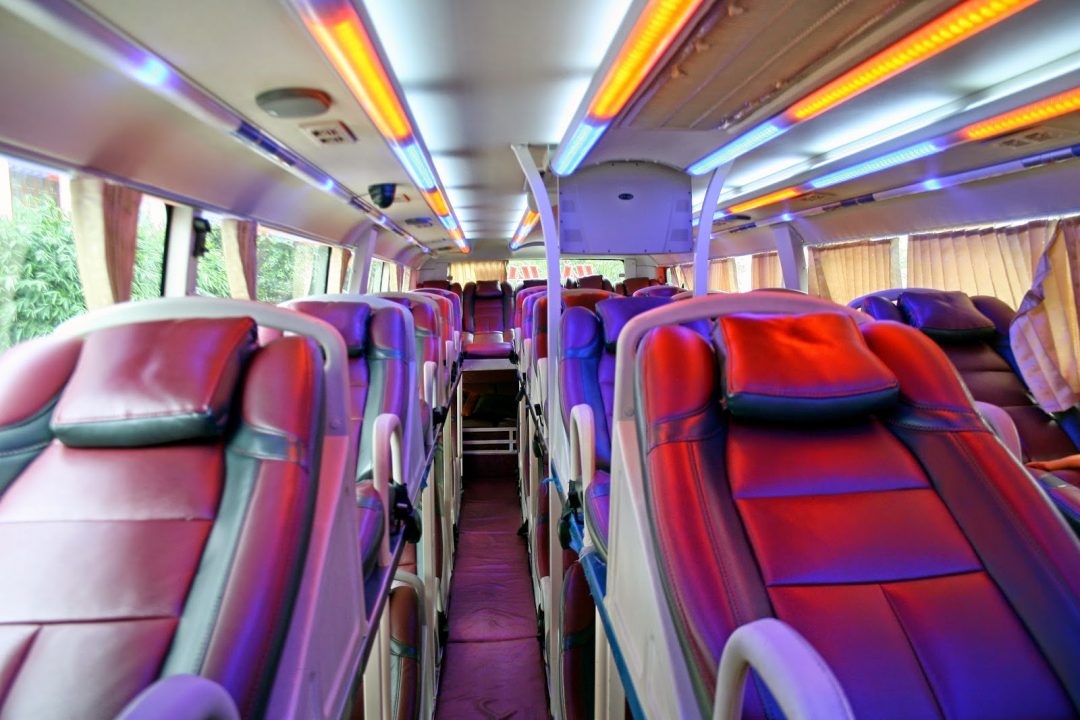 2. Ha Linh bus ticket from Ho Chi Minh to Nha Trang
Departure time:
19h30, 20h15 and 21h10 daily. Ha Linh has buses that run overnight trips so that passengers can arrive in Nha Trang in the morning. For buses from Nha Trang back to Sai Gon, they also provide night buses.
Travel time:
Expectedly 9h – 10h. The duration depends on your destination. However, the time may be different from the schedule due to traffic condition.
Departure place:
Eastern Bus Station: 292 Dinh Bo Linh Ward 26 Binh Thanh District Ho Chi Minh
Destination place:
No. 21, 23/10 Street, Nha Trang, Khanh Hoa or
Nga Ba Thanh, Nha Trang, Khanh Hoa.
Pick up point:
Ha Linh bus has some fixed pickup point for tourists such as Binh Phuoc intersection, Song Than cross bridge, Linh Xuan cross bridge, Nong Lam University, Suoi Tien… Nevertheless, you should give the staff detailed information about your pickup point and phone number for drivers to contact easily.
The pick-up time is just the expected time, there will definitely have a difference. Moreover, you should prepare and arrive earlier than scheduled.
Ticket price:
From 160000 VND – 220000 VND / ticket ~ 6.86 USD – 9.43 USD / ticket.
Contact information:
You can buy tickets directly at Ha Linh bus offices in both Ho Chi Minh and Nha Trang.
In Sai Gon: No. 18 ticket box, Eastern Bus Station at 292 Dinh Bo Linh, Ward 26, Binh Thanh District, Ho Chi Minh.
In Nha Trang: No. 21, 23/10 Street, Nha Trang, Khanh Hoa.
or contact 1900 7070 for all information about Ha Linh bus ticket from Ho Chi Minh to Nha Trang.
Alternatively, you can also book the bus ticket online over here on our website VeXeRe.com through a few simple steps for the cheapest price.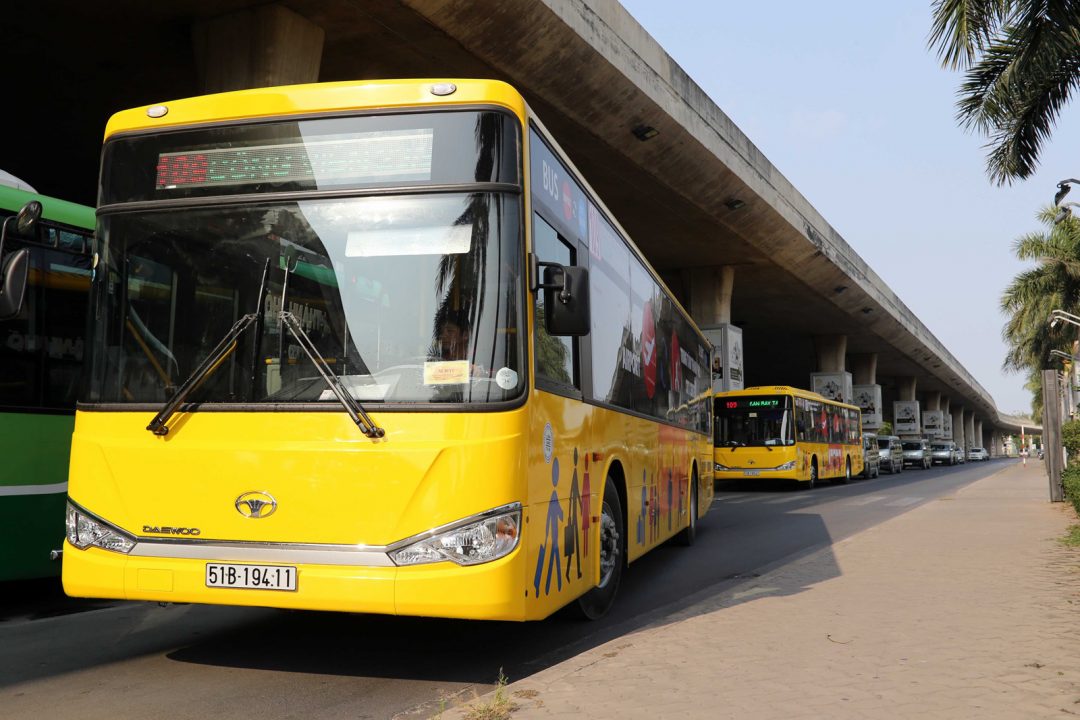 3. Review Ha Linh bus ticket from Ho Chi Minh to Nha Trang
Advantage: The biggest advantage of travelling with Ha Linh is the very competitive prices. These buses tend to be cheaper than tickets with some of the operator's competitors and far less than travelling by train. Ha Linh Bus has a fixed departure time frame every day so it would be very punctual. Facilities on the buses are always guaranteed. Their dedicated drivers are always bringing the journey safer for passengers. The staffs always try their best to support customers during the trip.
Disadvantage: Ha Linh Bus is not as popular as others, but the company has its assured quality. Moreover, it only has 3 buses from Ho Chi Minh to Nha Trang, so tickets are usually fully booked on weekends or peak time. You should contact 1900 7070 or book online in advance for the best experience.
Some review from tourists
Yemmy: "I am a regular customer of the Ha Linh bus. HCM city – Nha Trang trips have some kind drivers. This is a good bus. I believe you should go regularly."
Diem: "Ha Linh bus has many new buses, so I can sleep soundly when having HCM city – Nha Trang trip. Ohh, Staffs are kind. Overall the trip is also good."
Luly: "The Ho Chi Minh – Nha Trang trips of the Ha Linh bus have humorous and helpful staffs! This is the most dependable bus. Only so!"
Hoang: " The Ha Linh bus is quite new so it's kinda comfortable. From the ticket office to the staffs on the bus are all funny, enthusiastic with passengers. Moreover, the bus is clean and fresh."
For more information about other bus tickets from Ho Chi Minh to Nha Trang with the lowest price, visit VeXeRe.com