Blog VeXeRe - Kênh du lịch và xe khách Việt Nam
Having been built and developed over 20 years, Hanh Cafe Bus has served millions of passengers through the route Ho Chi Minh – Mui Ne. The famous quality of Hanh Cafe bus has attracted a lot of domestic and foreign passengers with a large number of good compliments. Moreover, this brand is also chosen by domestic and international tourists due to its high quality; together with safety and passengers' benefit are their top priorities. Nowadays, Hanh Cafe has bus routes in almost all popular tourist cities of Vietnam.
This blog provides detailed information about Hanh Cafe bus ticket from Ho Chi Minh to Mui Ne, so you can have better understanding about this transport agency.
Hanh Cafe is a well-known transport company with more than 20 years' experience. They offer high-quality sleeper chair with full equipment. The bus is very spacious, which make passengers feel more comfortable while travelling. Inside the bus, there are modern air-conditioner, free wifi connection, fresh air, wet tissue and blankets for each passenger.

Staffs of Hanh Cafe are very friendly and professional, who will always support passengers during the trip. Their drivers are experienced and careful, who will deliver the safest trip. With overnight trips, drivers usually run at normal speed, and ensure that passengers can sleep and take rest during travel.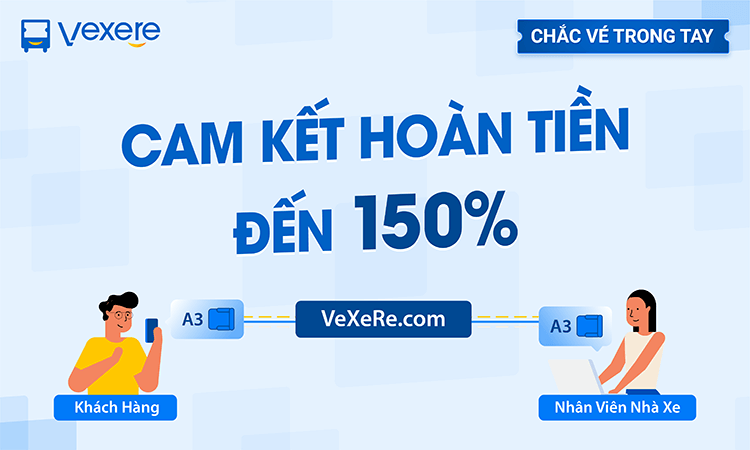 General review of traveling by Hanh Cafe Bus Ticket
Pros: Hanh Cafe offers ticket with really competitive price. Its bus fare is usually cheaper than other transport companies and train. Hanh Cafe bus has fixed departure time frame everydays. More importantly, facilities and equipment of the bus are also guaranteed.

Cons: For tall people, the bus is a little bit narrow to them. Furthermore, Hanh Cafe's staffs are not very fluent in speaking English, which may cause difficulties in helping foreigners. Besides, the number of passengers is high, so they usually run out of tickets on weekends or holidays. Therefore, you should booking soon to avoid lacking of tickets.
Bus Schedule from Ho Chi Minh to Mui Ne
Departure time: 8:00, 13:00, 15:00, 16:30, 19:30, 22:30 daily
Pick-up location: Hanh Cafe has not provided shuttle buses yet, so tourists have to come to the Hanh Cafe office in Ho Chi Minh City 30 minutes prior to departure time. Address: 229 Pham Ngu Lao Street, District 1.
Arrival location: 117 Nguyen Dinh Chieu Street, Ham Tien ward, Mui Ne. There is shuttle bus in Mui Ne to take passengers to resort.
Price and booking contact
Price: 120.000 VND/ per single ticket.
Booking ticket: You can buy ticket directly at Hanh Café office: 229 Pham Ngu Lao street, District 1, Ho Chi Minh.
Or you can book ticket online at Vexere.com for the cheapest price.
Review Hanh Cafe bus Ho Chi Minh – Mui Ne from passengers
Mr. Phuc: "Sleeper seat is comfortable; bus is on time, ticket sellers and drivers are friendly. I have travelled by Hanh cafe bus many times, overall comment is bus run safely and quality met the price."
Ms. Phan: "Hanh Cafe bus is open tour. Bus quality is higher than normal high-quality buses of other brands. Price is much cheaper. Bus can run in Hanoi Highway so duration is much shorter."
Ms. Trang: "I see that Hanh Cafe is the best in terms of service. Pick up at hotel, drivers are polite. Bus is new and clean. Depart punctually. Arrival on time"
Reference fares for other routes of Hanh Cafe from Ho Chi Minh City
Nha Trang: 200.000 VND
Cam Ranh: 180.000 VND
With slogan: "We are your reliable companion on your way", Hanh Café always has the latest bus model and is ready to serve customers. There are various choice meet passengers' demands and style.
Get more information of transport companies on the same route and book ticket with the cheapest price:
Get more information about some other trips at blog.vexere.com