Blog VeXeRe - Kênh du lịch và xe khách Việt Nam
Vietnam is a tropical country, so cool tourist destinations such as Sa Pa is always one of best choices for the holidays. In Sa Pa, we are reminded of the cool air, the drizzling rain and the majestic rice fields that are not anywhere else. To Sapa, you will enjoy here because of local people extremely liberal, innocent. Do not hesitate to plan your holiday to visit this romantic land.
1. Type of bus from Hanoi to Sapa
Transport from Hanoi to Sapa:  seater bus, sleeper bus, and limousine
Seater bus: Sapa Express
Sleeper bus: Sao Viet, Sapa Shuttle Bus, Green Bus, Ngan Ha, Viet Anh, Hung Thanh, Phuc An, The Anh, Inter Bus Lines.
Especially, there are some quality limousines of business such as Ecosapa, Green Bus, Azura Sapa, Green Lion Bus, Khai Phat, Truong Thanh, Pumpkin, Luxury Van, Daily, Golden Horse are very popular currently.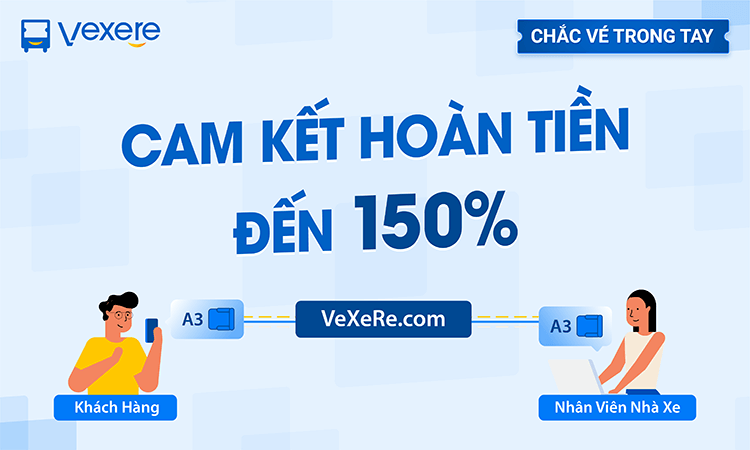 2. Transport to Sapa: The advantages and disadvantages
*Seater bus: Sapa Express
The advantages:
-Price: 370.000 VND/person
-Fast time moving
-For people who are active and want to save photos on the road, this bus is the right choice
-Run straight, do not pick passengers up along the way.
-Supports pick passengers up in the Old Quarter.
Check customer's reviews about Sapa Express

The disadvantages:           
– Customers who are not used to driving will be more likely to get car sick
– This bus has not supported to pick passengers up in Sapa town.
*Sleeper bus to Sapa:
The advantages:
– Spacious, comfortable, easy rest.
– Average ticket price is only 200,000 – 320,000 VND/person.
– Have a toilet, wifi, free drinks.
– Multiple time of departure, customers can easily choose.
–  Flexible return passengers on the way, convenient for passengers in the area far from the bus station.

The disadvantages:
– On peak days, there is the possibility of cramming guests.
– For older people or families with the little baby, sleeper seats lying on up floor will have a little bit difficult to move.
*Limousine to Sapa:
The advantages:
– Pick- up location is in the Old Quarter area, major places in the city and Noi Bai Airport.
– High-class business vehicles, extremely comfortable seats, luxurious interior. Equipped with modern equipment to meet the needs of customers such as television, charger socket, LED, refrigerator.v..v
– Price is not higher than sleeper bus, many more tens of thousands are able to experience excellent service.
– Departure time is from 7am to 9pm.
– Travel time is shorter, more flexible.
The disadvantages:
– Limousine has high quality, ensure not to cram passengers and has only 9 seats should often be sold out early. You can call 1900 7075 or visit VeXeRe.com website to reserve your seat.
The above is information about the transportation as well as the advantages and disadvantages of each type. Hope it will help you with your traveling plan. You can refer to the detailed information on the transportation at the article:
Top 4 Sleeper bus to Sapa
Check all tickets information and buy tickets with lowest prices at VeXeRe.com: