Blog VeXeRe - Kênh du lịch và xe khách Việt Nam
For the last few years, Hung Thanh Bus has developed significantly, becoming one of the highest quality bus companies for tourists. Hung Thanh Bus focuses on developing transport networks in the north – west provinces of Vietnam such as Ha Giang, Son La, Lai Chau, Dien Bien and especially Sapa (Lao Cai). Hung Thanh Bus is one of the first companies providing opening bus service, serving tourists to the famous attractions of Vietnam.
VeXeRe will give you detailed information about Hung Thanh bus ticket from Hanoi to Sapa – Lao Cai below.
Hung Thanh Bus from Ha Noi to Sapa – Lao Cai
Hung Thanh bus is designed with 38 beds reclining (suitable for people who is taller than 180 centimeters) which are made sure to help passengers feel most comfortable and pleased. The Bus has full of modern equipment. Passengers are completely free to use fridge on the car as well as drinking water, cold towels, charging socket. Toilet discreet, clean, and well designed in car. In addition, you can also take a rest, watch comedy, music programs … through LCD system linked to the car sound system.
Using the services of Hung Thanh ticket, customers will be extremely satisfied with the quality, price and style of dedicated service staffs.
For an interesting experience to Sapa, customers have several ways to choose for the travel from Hanoi to Sapa and vice versa. Passengers can choose the regulating quality sleeping bus and Hung Thanh Bus is one of the best choice.
Hung Thanh Bus ticket from Hanoi to Sapa – Lao Cai: Price and contact information
Ticket price: 300.000 VND / ticket ~ 13 USD / ticket.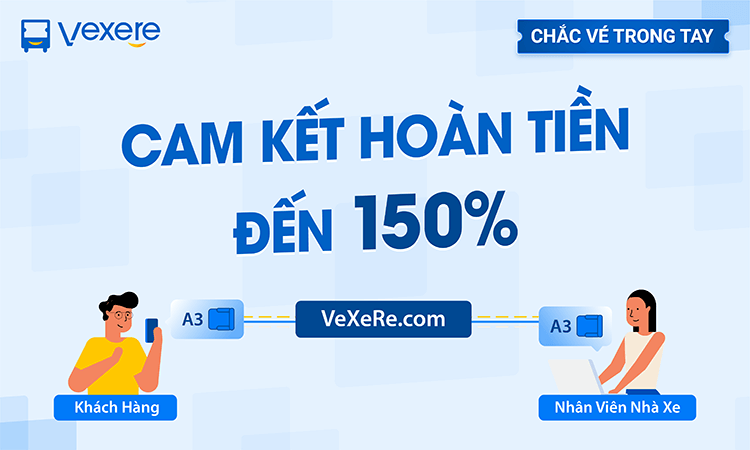 Departure time: 07h00, 22h00 daily
Duration: 4 to 5 hours depending on your destination. However, the time may be different from the schedule due to traffic condition.
Passengers can contact directly or dial 1900 7070 for further information and support. In addition, you can book tickets online and easily select your seat at VeXeRe.com for the cheapest price.
Departure location:
162B Tran Quang Khai, Hoan Kiem, Hanoi
Transition:
Bus and guide will free pick up passengers at the office (162B Tran Quang Khai, Hoan Kiem, Hanoi) or at your hotel in the Old Quarter of Hanoi and transfer to Hung Thanh Travel then drive to Sa Pa in the direction of the Noi Bai – Lao Cai. Along the way will be stopping off in Yen Bai about 30 minutes later to continue the journey to Sapa.
Contact information:
Hung Thanh Travel Office :
– Hanoi: 287 Tran Khat Chan Street
– Sapa: Sapa Bus Station
– Hue: 49 Chu Van An
– Ha Giang: Ha Giang Bus Sation
Review Hung Thanh Bus from Hanoi to Sapa – Lao Cai
Advantages: 
– There are English speaking guides who are able to support enthusiastically for foreign passengers. Most of them are satisfied with the working attitude of the staff.
– Service staffs are enthusiastic, thoughtful, professional consultants to answer the questions of customers.
– Hung Thanh Bus has a fixed departure time and free picks up at some points. Consequently, passengers can choose the appropriate trip.
– Some services of Hung Thanh Bus: Premium sleeper seats ,free cold towel, mineral water, free wifi, European standard toilet, air conditioning, Led lights, etc.
– Drivers are always running at a moderate pace, and customers can comfortably sleep or take a rest.
Disadvantages: 
– Hung Thanh bus do not drop off passengers at the expected point. The destination in Sapa is a bit far from the center. For this reason, the passenger will be able to spend a small expense for moving to the hotel.
– Pick-up time varies depending on location, and actual traffic conditions.
– Hung Thanh Bus only has about 2 trips per day from Hanoi to Sapa – Lao Cai. There will be no tickets available on weekends or holidays. For your best experience, you should contact 1900 7070 or book online in advanced of the departure date.
Some reviews from passengers
L. phúc: "Bus is always on time. Inside car is airy, not stuffing guests. Good attitude staffs toward passengers. "
Thanh MTD: "The service is very good, dedicated guide. Pick up guests at the right place. Free drink water, cold towels for passengers. Specially on time."
Huyền: "Although the Bus is no longer new Hung Thanh runs smoothly, pick up guests on time, cheerful ticket salesman"
Julie: "The staff can communicate well with the foreigners. We were satisfied with the quality, no problems through the trip"
For more information about other bus tickets from Hanoi to Sapa – Lao Cai with the lowest price, visit VeXeRe.com