Throughout 10 years in supplying transportation service, especially transporting customers from Ha Noi – SaPa – Ha Noi, Inter Bus has gradually becoming familiar and gaining trust of the passengers. With the motto: Mainly focusing on bringing the comfort to customers, Inter Bus Lines has been gaining trust of visitors. The equipment on the Bus ensure high quality and absolute safety for customers. With our experienced and thoughtful drivers, you will be safe to discover Sapa with unforgettable experience. Let Vexere help you find out about INTER BUS LINES!
Inter Bus Lines Sleeper Bus is the new one from 2016 – 2017 with the modern sleeping bus of Universe Express. The bus has 46 fully leather seats. The car is equipped with modern facilities such as drinking water, wet tissue, air conditioner, TV, wi – fi, USB charging port in each chair and tourist guide to serve tourists.
Inter Bus Lines Valentine to Sapa operated from late 2017: the special attraction of Inter Bus Lines is that there are 22 cabins for passengers on Valentine occasion.  With this attractive designs, it brings warm and sweet feelings. Surely this is not the idea that any buses can do. Each cabin in the car is designed as a comfortable room with a full range of modern equipment: LCD screen, music player, movie system, headphones and USB port for convenient use. In addition, passengers are served snacks accompanied, enthusiastic and professional guides. Double cabin in Inter Bus Lines Valentine brings families and couples the unique new experience.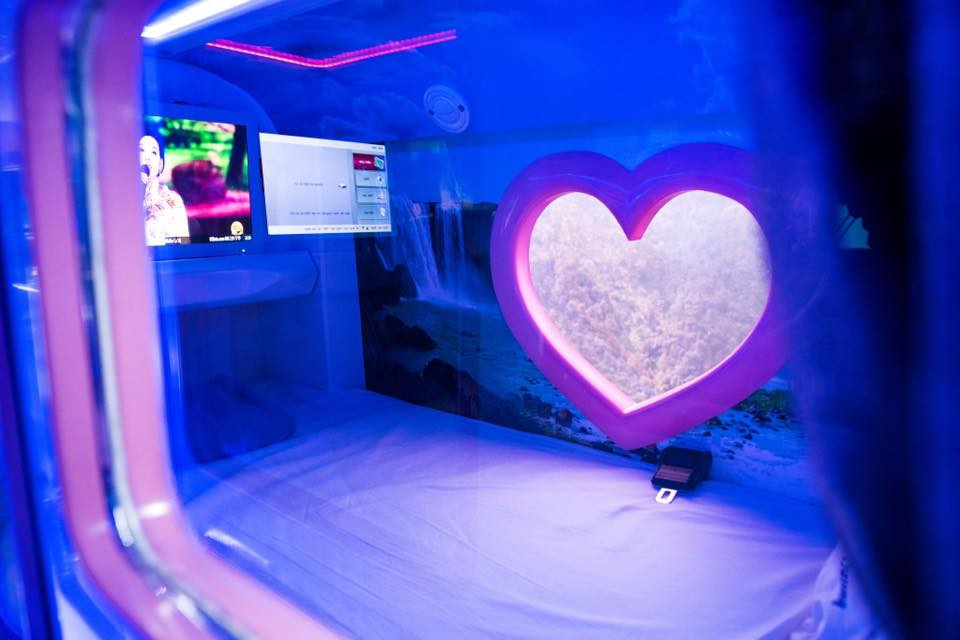 On Sapa' s route from Hanoi to Sapa, all passengers of Inter Bus Lines will enjoy the best facilities and professional services such as: Drinks, wet tissue, free Wi – fi, snacks, Vietnamese and English Speaking guides, …
Inter Bus Lines ticket from Hanoi to Sapa – Lao Cai: Price and contact information
Ticket price, departure time and location:
VND 250,000 / ticket & VND 680,000 / ticket (Valentine) 05 flights / day
Depature time from Hanoi : 07:30, 13:30, 22:00 (single car) and 21:30, 22:30 (Valentine car) from 110A Tran Nhat Duat – Hoan Kiem.
The car will pick up at Ha Noi Old Quarter, 169 Linh Duong (along the Linh Dam lake) and Hanoi University of Technology (Dai Co Viet).  If you want to be picked up at Noi Bai Airport, surcharge to the yard 40,000 VND / time (payment directly to the driver).
You should keep the phone with you for the driver to contact, the pick-up time is just the expected time which will definitely be a difference. Should avoid unexpected situations, you should prepare before the appointment.
Duration:
It takes 5,5 hours from Hanoi to Sapa (you will have 30 minutes relax on midway before get Sapa town)
Passengers can contact directly or dial 1900 7070 for further information and support.
In addition, you can book tickets online and easily select your seat at VeXeRe.com for the cheapest price.
Contact information:
Office of Inter Bus Lines:
In Hanoi: 110A Tran Nhat Duat, Hoan Kiem, Hanoi.
In Sapa: 147 Thach Son, Sapa town.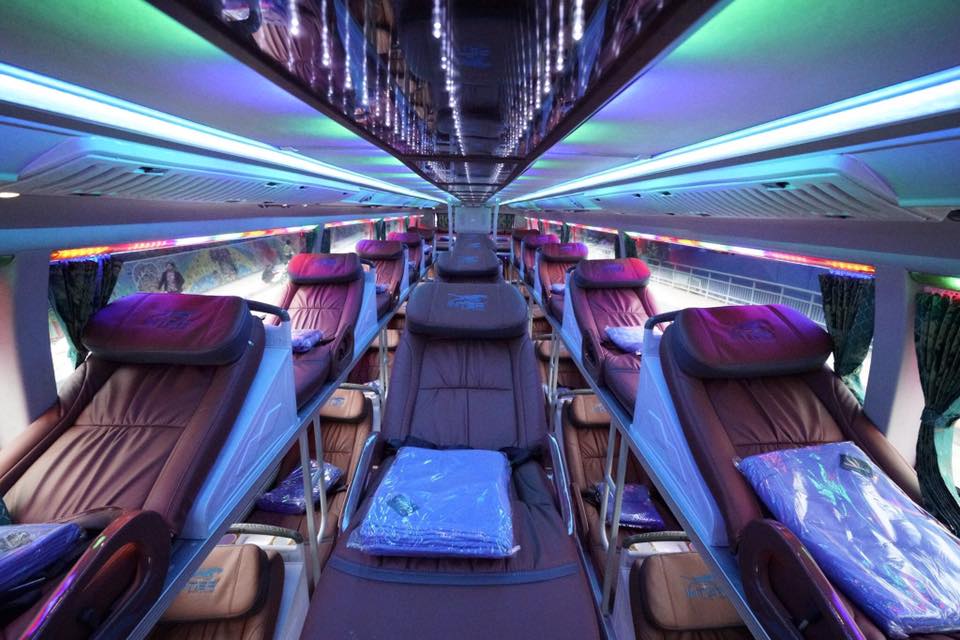 3. Review Inter Bus Lines from Hanoi to Sapa – Lao Cai
Advantages: 
Inter Bus Lines is well evaluated based on the customer experience, always committed to depart on time.
All staffs and drivers have many years of experience on each road. They can speak English well and friendly. Especially, the drivers are very careful. Safety and quality are put on the top. No crowding, no taking passengers along the road.
On overnight trips, drivers are still running at a moderate pace, and customers can comfortably sleep or take a rest.
Bus transport customers from Hanoi to Sa Pa , with an average of 10 trips a day, it always ensures to support the travel needs of visitors
Disadvantages: 
The buses are arranged depending on the turnaround, so you do not know the information of number plate and the driver in advance. If you have a need to know, contact the hotline right away.
Available seats of Inter Bus Lines will depend on the booking time specially on weekends or holidays. In order to make your trip even better, you need to plan early and book online Inter Bus Lines with the lowest price at VeXeRe.com website.
Or you should contact 1900 7070 in advanced of the departure date for the best experience.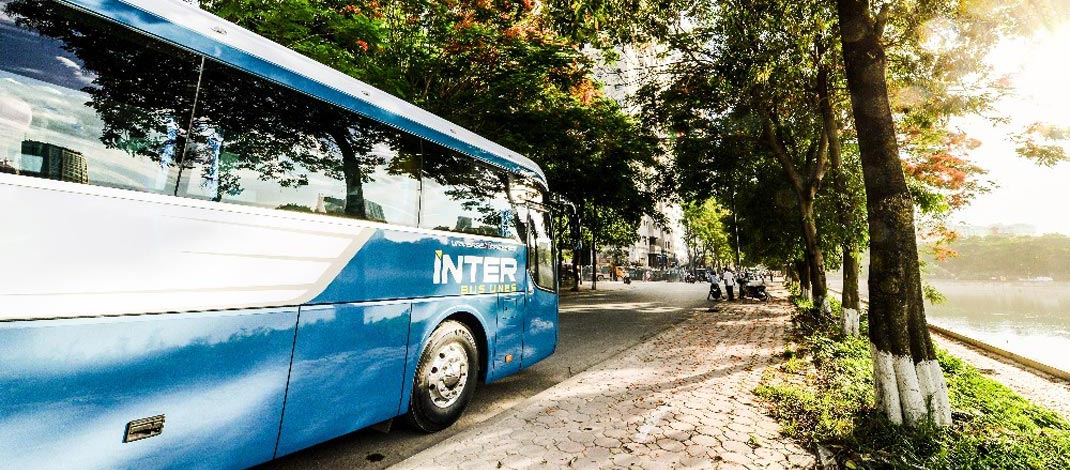 Some reviews from passengers
C.Lee: "good quality, nice car, fun and enthusiastic drivers, speak softly, smoothly running car, funny attitude of staffs, professional courtesy tickets, next time I will support this brand."
Nhi: "I was quite surprised with the staff who is polite, nice and speak enough English to communicate, the bus which is new and very clean and also how organized they were. I travelled from Sapa to Hanoi and had no problems"
For more information about other bus tickets from Hanoi to Sapa – Lao Cai with the lowest price, visit VeXeRe.com