Blog Vexere - Kênh du lịch và xe khách Việt Nam
Lien Duong Bus from Ha Noi to Sapa is one of the brands specialized in passenger transportation service. It is widely recognized as a prestigious and high quality bus in the North of Vietnam.
With the working motto "Put quality and safety of passengers on the top" Lien Duong Bus has equipped with luxury equipment on the car such as air conditioning system, the latest model seats Guests also enjoy a cold towel, free drinking water to feel comfortable, relaxed comfort on each long trip.
For an interesting experience to Sapa, customers have several ways to choose for the travel from Hanoi to Sapa and vice versa. Passengers can choose the regulating quality sleeping bus and Lien Duong Bus is one of the best choices.
Lien Duong Bus to Sapa
Lien Duong bus is designed with 44-seat sleeper bus (suitable for people who is taller than 180 centimeters) which are made sure to help passengers feel most comfortable and pleased. The Bus has full of modern equipment. Passengers are completely free to use a fridge on the car as well as drinking water, cold towels, charging socket. Toilet discreet, clean, and well designed in car. In addition, you can also take a rest, watch comedy, music programs … through LCD system linked to the car sound system.
On the route from Hanoi to Sapa, all passengers of Sapa Express will enjoy the best facilities and professional services such as: Drinks, cold towel, Wifi, snacks, Vietnamese and English guides, mini fridge, …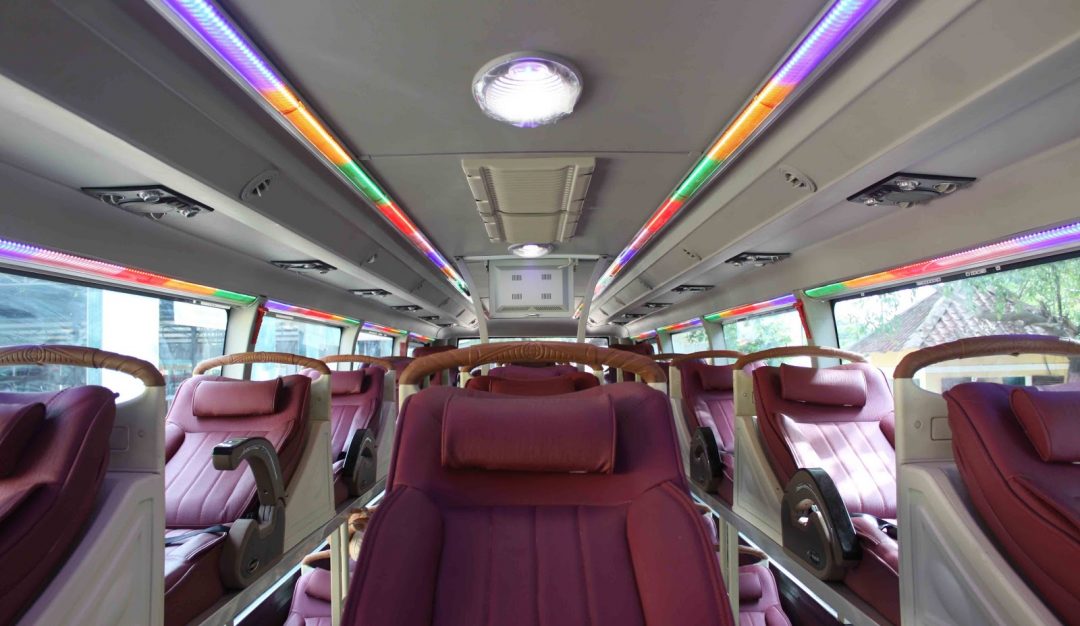 Lien Duong Bus ticket from Hanoi to Sapa – Lao Cai: Price and contact information
Ticket price and departure time:
250.000 VND/ticket ~ 10.74 USD/ticket.
02 buses/day, 07:30, 21:00 daily
Duration: 4 to 5 hours depending on your destination. However, the time may be different from the schedule due to traffic condition.
Passengers can contact directly or dial 1900 7070 for further information and support.
In addition, you can book tickets online and easily select your seat at VeXeRe.com for the cheapest price.
Pick-up time varies depending on location, pick-up, and actual traffic conditions.
Departure location: Noi Bai crossroads
Transition:
In Hanoi, the car will pick up passengers at Noi Bai Airport. No transfer support is available in Hanoi.
In Sapa, the car drops off at Sapa Bus Station. No transfer support is available. Passengers can contact the operator 1900 7070.
Contact information:
Address of Lien Duong Bus Office:
No. 13 Nguyen Du, Ninh Xa – Bac Ninh – Bac Ninh
Review Lien Duong bus ticket from Hanoi to Sapa – Lao Cai
Advantages: 
The Lien Duong car rating is good based on the customer experience, always committed to depart on time. With fixed pick-up points, you should keep the phone with you for the driver to contact, the pick-up time is just the expected time, there will definitely be a difference. Should avoid unexpected situations, you should prepare before the appointment.
Service staff enthusiastic, thoughtful, professional consultants to answer the questions of customers.
Besides, in terms of facilities, new bed car offers comfortable furniture, luxury, wifi, cold towels, drinking water, air conditioning, Led lights, etc.
The team of dedicated drivers, safe driving, not cramming guests, not pick up passengers along the road, only support pick up at fixed points with guests have contacted booking in advance. With overnight trips, drivers are still running at a moderate pace, and customers can sleep or rest during their travels.
Lien Duong Bus also supports good delivery at the head office. Details about shipping costs and shipping methods, please contact us at the front of the office, shipping costs will depend on type, size and volume.
Disadvantages: 
The buses are arranged depending on the turnaround, so you do not know the information of number plate and the driver in advance. If you have a need to know, contact the hotline right away.
Pick-up time varies depending on location, and actual traffic conditions.
Available seats of Lien Duong will depend on the booking time. On weekends or holidays, the number of passengers traveling will be higher, in order to get a good position, you need to plan early and contact the booking place first. You can book online Lien Duong Bus from Hanoi to Sapa with the lowest price at VeXeRe.com website.
Or you should contact 1900 7070 in advanced of the departure date for the best experience.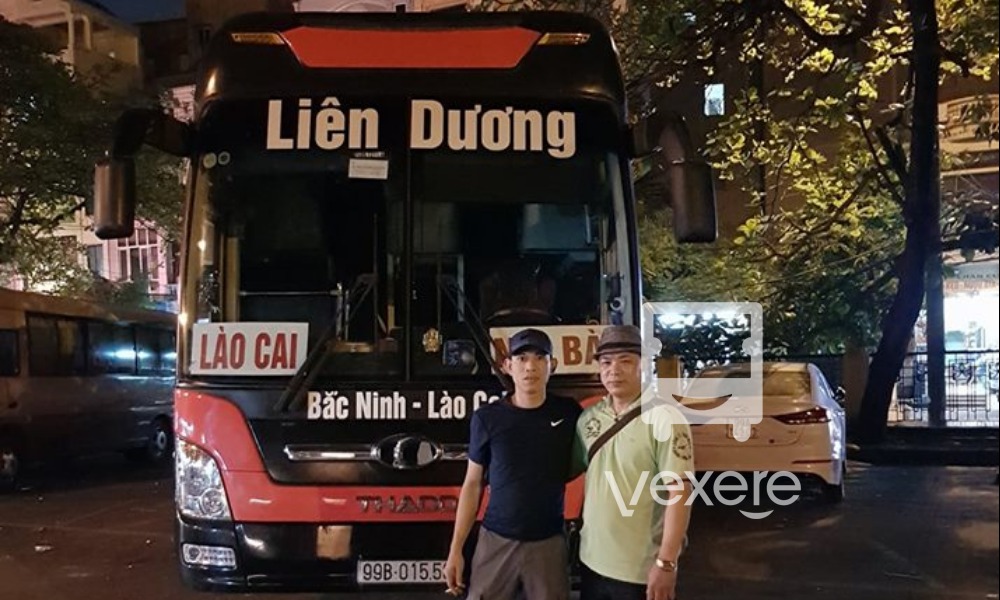 Some reviews from passengers
Toan : "The car is on time, good service, good attitude, reasonable fare. I will continue to choose Lien Duong for the next journey. Thank you for bringing to my destination safely."
Thuan: "The car is very comfortable. The new car should run smoothly without a feeling of shaking on the road."
Thuy: "The car runs smoothly. Polite, fun and enthusiastic Staff."
For more information about other bus tickets from Hanoi to Sapa – Lao Cai with the lowest price, visit VeXeRe.com