When referring to Ninh Thuan, surely tourists can not ignore one of the 4 most beautiful bays in Vietnam: Vinh Hy Bay. Vinh Hy Bay is located in the northeast of Ninh Thuan Province, about 40km far from Phan Rang City, Vinh Hai Commune, Ninh Hai District, near the poetic Ninh Chu beach.

The most beautiful time to travel Vinh Hy Bay is from May to August. It must make you disturbed which vehicles is convenience to travel from Saigon to Vinh Hy. The VeXeRe Blog will advise you to be the most convenient limousine bus from Saigon to Vinh Hy: An Anh Limousine Operator.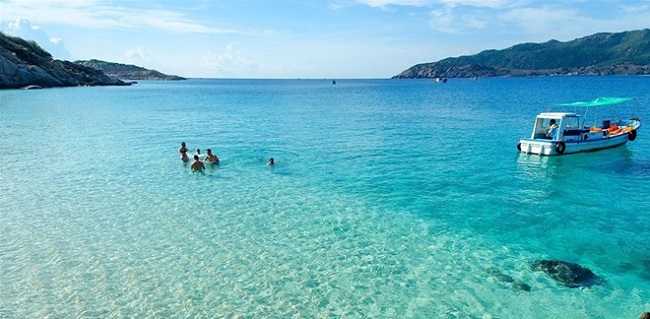 An Anh Limousine to Vinh Hy from Sai Gon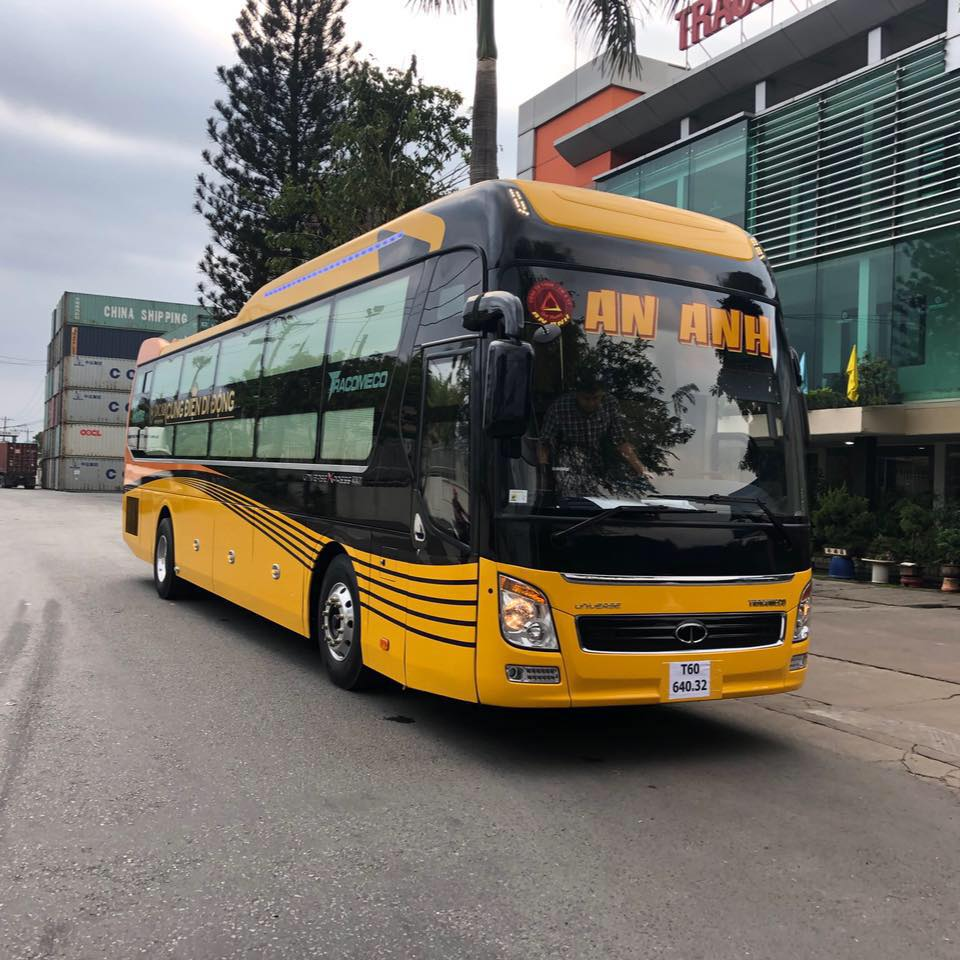 As a pretty good choice on route from Saigon to Vinh Hy in particular, Saigon to Ninh Thuan general, An Anh Limousine is a very prestigious car on these roads. An Anh limousine operator also serves as a benefactor on Ninh Thuan hometown.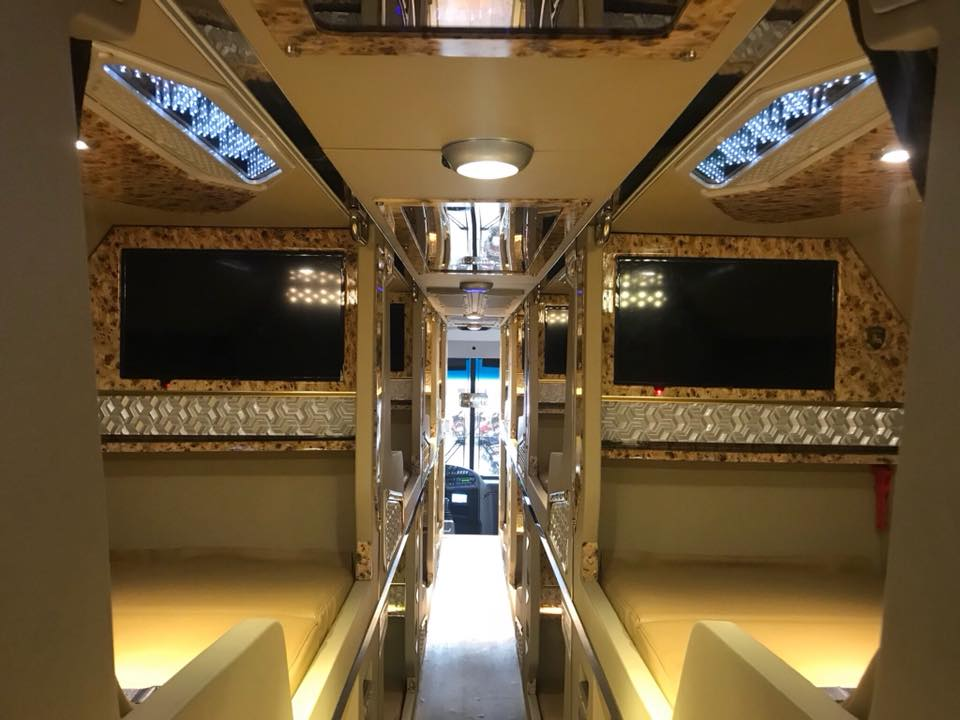 An Anh operator is built on limousine car with platform bed Thaco 120sl used Mobihome famous Weichai engine. With 22 private cabin designed same as palace style. An Anh Limousine service aimed to high-end passenger transport.

The special features of the car An Anh Limousine to Vinh Hy
22 beds are designed in separate booths with royal style
Each room is equipped with high-end entertainment: TV, Speaker, Usb, reading lights …
Beds made with imported leather quality, durability
Each bed is designed massage modes help passengers relax on long distance trips
Wifi system stability meets the work need of customer.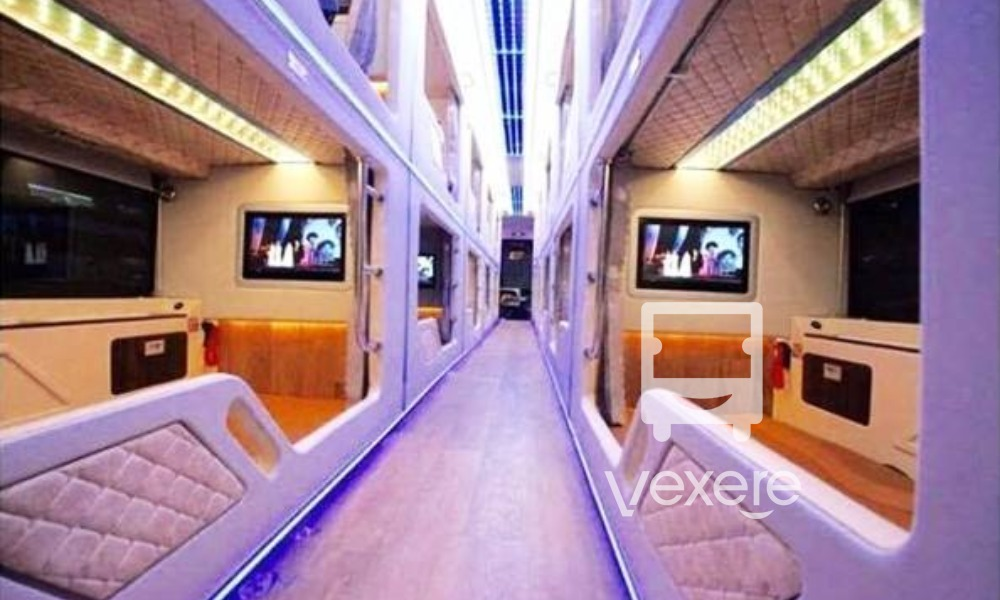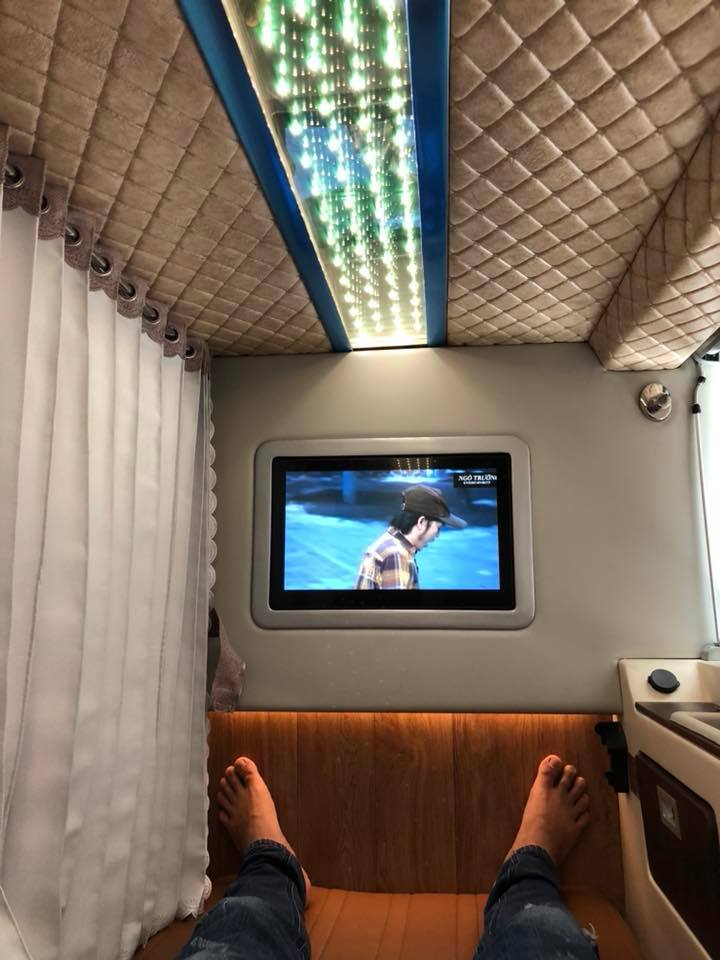 An Anh Operator Office in Sai Gon:
The East Bus Station: Counter No.48, No.292, Dinh Bo Linh Street, Ward 26, Binh Thanh District, Ho Chi Minh City
District 10: No.216 Hoa Hao Street, Ward 2, District 10, Ho Chi Minh City
An Anh Operator Office in Binh Thuan:
No.30 Le Duan Street, Lien Huong Township, Tuy Phong, Binh Thuan Province.
An Anh Operator Office in Ninh Thuan:
– neighborhood No.8, Tan Son Town, Ninh Son, Ninh Thuan Province
– No.250 Le Duan Street, Phan Rang City – Thap Cham, Ninh Thuan Province
– Phuoc Son Vilage, Ninh Phuoc District, Ninh Thuan Province
With images as a professional trip with 40 seat luxury bed systems , comfortable. Garages are always committed to providing the most convenient and comfortable for passengers. Passengers should contact the switchboard on 1900 7070 for advice.
Besides, the passengers can experience more convenient booking with a lot of preferences on App VeXeRe
See more operators in same routes with the lowest prices at VeXeRe.com
Limousines from Sai Gon to Ninh Thuan
Limousines from Ninh Thuan to Sai Gon