Blog Vexere - Kênh du lịch và xe khách Việt Nam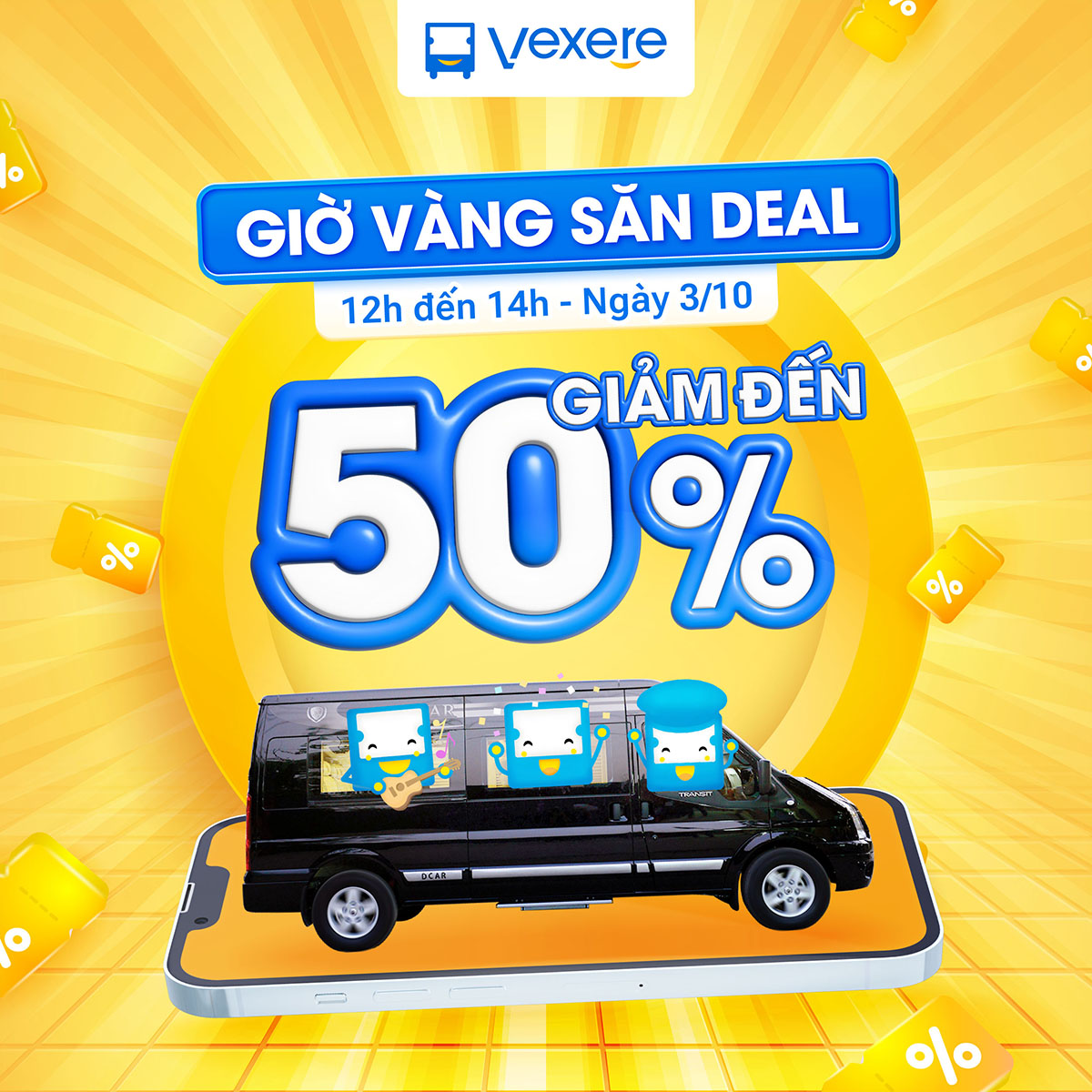 LƯU MÃ NGAY
In order to bring about high-quality service and best experience for visitors to Sa Pa, the Group Tour Company has put D-Car Limousine into action. In 2016, the company launched a high-quality limousine service on Hanoi – Sapa – Lao Cai route to serve tourists and business travellers who need high-class transportation service. With more than 10 years in the field of Restaurants – hotels – tourism, the company is always a trusted brand for tourists. Luxury Van Limousine is the choice of many people. Thus, Luxury Van Limousine quickly gains the satisfaction and trust of passengers.
VeXeRe will give you detailed information about Luxury Van Limousine bus ticket from Hanoi to Sapa – Lao Cai.
Type: 9-seat Limousine. The limousine is upgraded from the 16-seat car to the 9 – seat one. It's equipped with many modern furnitures.

Departure time: 06h30, 07h00, 07h30, 14h30, 15h00 daily .

Travel time: About 5:00 to 6:00 depending on the destination. However, time may vary due to traffic situation.

Place of departure: 16 Hang Chinh, Hoan Kiem, Ha Noi.

Destination: 36 Luong Dinh Cua, Sapa Town.

Pick up points: picks up passengers along the way for those with pre-booked tickets. Passengers can contact in advance via 1900 7070.

Limousine Luxury Van's office address:
+ Hanoi: 16 Hang Chinh, Hoan Kiem
+ Sapa: 582 Dien Bien Phu, Sapa, Lao Cai 
+ Ha Long: 94 Van Lang – Hon Gai, Ha Long, Quang Ninh 
Support to pick up passengers in the old town centre and Noi Bai airport.

Luxury Van Limousine support transfer passengers in SaPa town or pick up at SaPa office there.

Book online now:

Luxury Van Limousine to Sapa from Hanoi

Luxury Van Limousine from Sapa to Hanoi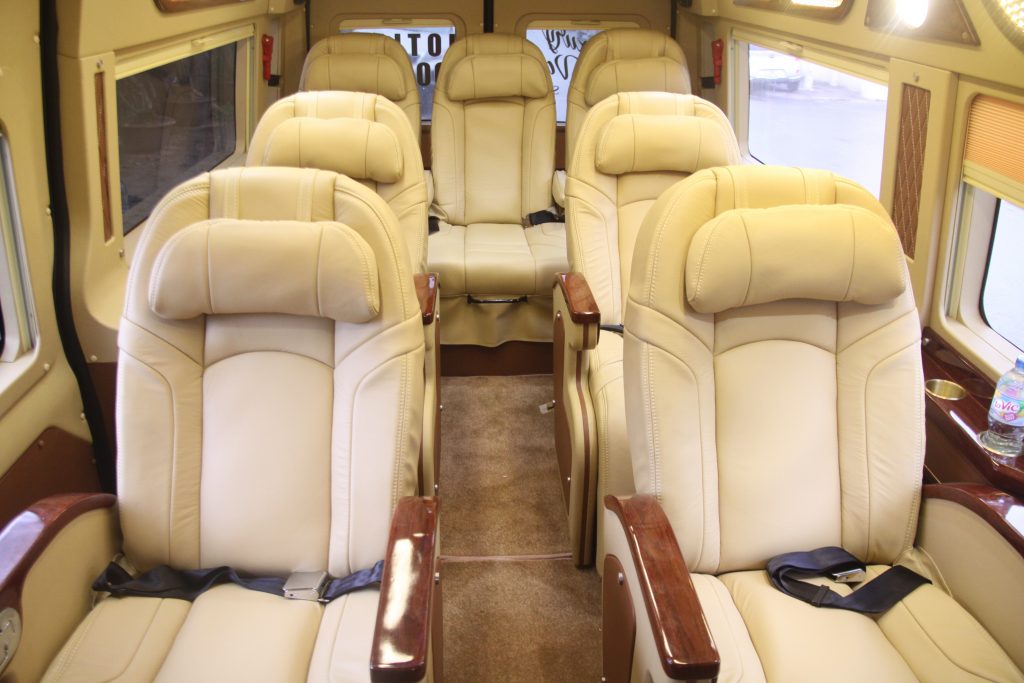 Advantages: High-quality bus with extremely comfortable seats, luxurious interior. Fully equipped with modern equipment such as televisions, phone charging plugs, led lights, refrigerators…
Disadvantages: There usually full-booked tickets early on weekends or peak time. You should contact 1900 7070 or book tickets online for more information.
Review of passengers
Laila: "I am very satisfied with this company's service. The driver is happy and helpful. The seats are very soft and comfortable. The vehicle is quite new and clean. High appreciated for Sapa trip!!! "
Khai: "The car quality is very good. Picking me up on Ma May and moove to the hotel in Sapa Town. Driving carefully and being on time. I will re-use the service of Luxury Van Limousine"
Cuong: "The best choice for my first trip to Sapa."
Tandy: "Great! Me and my girlfriend use the service here. We are very pleased and will definitely come back. Sorry I could not post the image."
Lai: "Last week, I and my family went to Sapa for the holiday. We travelled by Sapa Luxury Van. It is really good at all. The bus is very clean, new and modern. It takes us 5 and a half hours to get to Sapa town. Although the driver cannot speak English fluently, he is helpful and friendly. He dropped us off at our hotel and helped us to carry the luggages. Next time, if I go to Sapa, Luxury Van is my best choice."
For more information about other bus tickets from Hanoi to Sapa – Lao Cai with the lowest price, visit VeXeRe.com