Blog VeXeRe - Kênh du lịch và xe khách Việt Nam
In the last few years, transportation service has been developing significantly, people can easily travel to Sapa. Travel to sapa is not difficult. It takes just nearly 4 hours by new highway Hanoi – Laocai. You can enjoy yourself with the scenery that was not a bit tired. The opening of the new highway from Noi Bai – Lao Cai not only saves travel time by car from Hanoi to Lao Cai border but also opens more opportunities to attract domestic and foreign tourists come to one of the 11 tourist destination countries – highland town of Sapa.
VeXeRe will give you detailed information about New Enjoy Limousine below. One of many choices you can choose for your best travel from Hanoi to Sapa – Lao Cai
New Enjoy Limousine is one of the first companies opening new Sapa tours by bus. After opening the longest new highway in Vietnam (245km) .New Enjoy Travel catch up in time to service customer to experience attractive landscape from climate and unique culture of Lao Cai – Sapa completely new way.
New Enjoy Limousine was established in August 2017 with the tour, hotel and travel services of high-class tour of the route Hanoi – Sapa. All 9-seat Dcar Limousines are newly invested in 2017 to serve tourists on the route Hanoi – Lao Cai – Sapa.
Offering outstanding bus quality, New Enjoy operated 2 Limousine cars to transfer tourists from Hanoi to Sapa and vice versa. Being well-appointed with modern facilities, New Enjoy Limousine will bring tourists unique experience for a long journey to reach the most favorite destination in Vietnam. New Enjoy Limousine offers a maximum of 9 luxury soft seats to create a spacious and airy space for customers. Offering luxury interior and modern amenities such as LED TV, Wi-Fi, electricity sockets, cup holder, transport insurance, and English speaking guide, New Enjoy Limousine has pleased a great number of customers.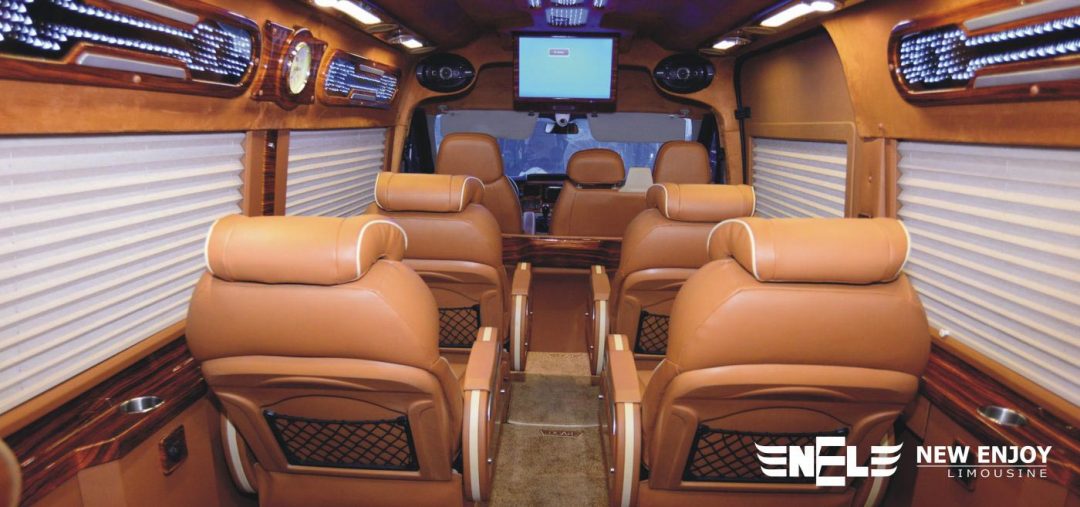 New Enjoy Limousine ticket from Hanoi to Sapa – Lao Cai: Price and contact information
Ticket price: 400,000 VND / ticket ~ 17.19 USD / ticket.
Departure time: from 6h30Am,7h00am,7h30am in All hotels in Hanoi Old Quater to Sapa Hotels
New Enjoy limousines are available at My Dinh Bus Station, Kim Ma Bus Station, Gia Lam Bus Station, Old Quarter – Hanoi and in Lao Cai City, Sapa Town.
For your best experience while using New Enjoy Limousine, you should contact the operator beforehand if you want to have a transit bus. When the driver departs, he would contact you first, so you need to keep the phone with you.
Duration: 4 to 5 hours depending on your destination. However, the time may be different from the schedule due to traffic condition.
Passengers can contact directly or dial 1900 7070 for further information and support.
In addition, you can book tickets online and easily select your seat at VeXeRe.com for the cheapest price.
Departure location:
12 Hang Thung, Hoan Kiem, Hà Nội
Contact information:
New Enjoy's office address:
12 Hang Thung, Hoan Kiem, Hanoi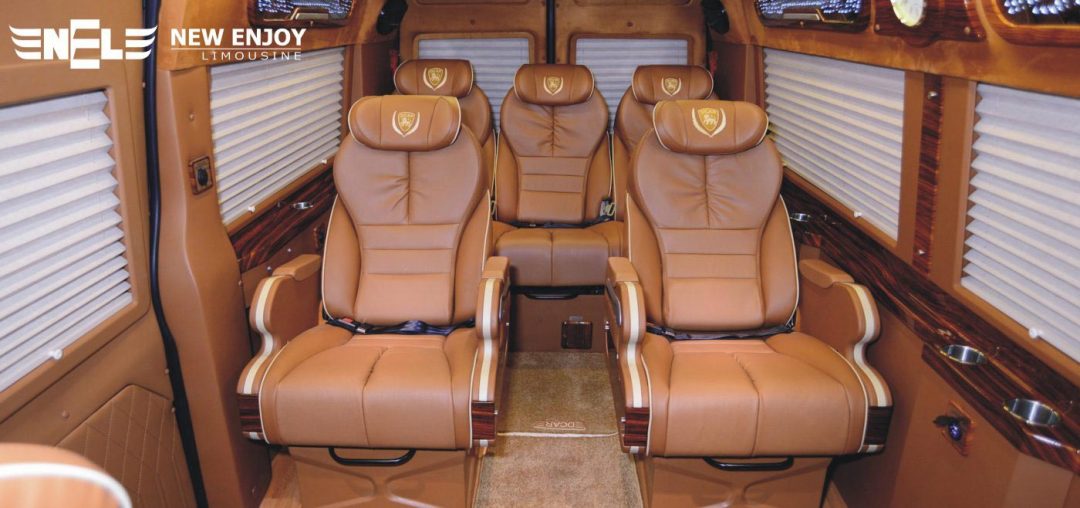 Review New Enjoy Limousine Bus ticket from Hanoi to Sapa – Lao Cai
Advantages:
– The company has enthusiastic, professional staffs and experienced, careful drivers who are able to communicate well in English. This helps a lot in supporting foreign passengers.
– Do not have any transfer cars in Lao Cai, help passengers without moving the luggage.
– The company completely does not pick up customers along the way to ensure customer interests
– New Enjoy Limousine has a fixed departure time frame daily.
– Limousine with the most spacious seats, latest cars, drive fast.
Disadvantages:
– New Enjoy Limousine does not allow passengers to book seats in advance (including 02 seats next to the driver)
– Pick-up time varies based on location, and real-time traffic conditions.
– Tickets are usually available  on weekends or peak time. You should contact 1900 7070 or book online in advanced of the departure date for the best experience.
Some reviews from passengers
Yagei: "We use New Enjoy Limousine from Sapa to Hanoi, it was a very good car and the driver with good attitude, I had no problem at all. They stopped 2 times on the road."
MeganD: "We used New Enjoy Limousine to travel from Hanoi to sapa. the hotel we stayed arranged this for us. Also, we was picked up at 7am. Staffs were friendly and the vehicle was comfortable, we stopped a few times on the way to use the bathrooms and have a rest stop."
Tinh: "Beside New car, good quality, more attention to the timing of picking up guests. Friendly staff. The new car should definitely improve the service, hopefully next time I will experience more good service of the garage."
For more information about other bus tickets from Hanoi to Sapa – Lao Cai with the lowest price, visit VeXeRe.com