Blog VeXeRe - Kênh du lịch và xe khách Việt Nam
Mui Ne is a beautiful tourist destination in Binh Thuan Province. Visiting Mui Ne, visitors can have a chance to immerse in glassy beach, enjoy fresh seafood while having a great number of lively photos. Therefore, bus service to Mui Ne is always popular all year. Among them, Huynh Gia bus is one of reliable transportation company for tourists.

Source: Internet
Therefore, this blog will provide tourists with detailed information and review about Huynh Gia bus ticket from Ho Chi Minh to Mui Ne.
Huynh Gia mainly works in tourism and transportation area. With the target providing tourists with highest quality service, all Huynh Gia's activities concern most about service. Huynh Gia bus to Mui Ne always finds way to enhance the comfort, convenience for passengers in high-quality sleeper buses. Besides, Huynh Gia keeps improving after-sale service to ensure the highest quality for passengers.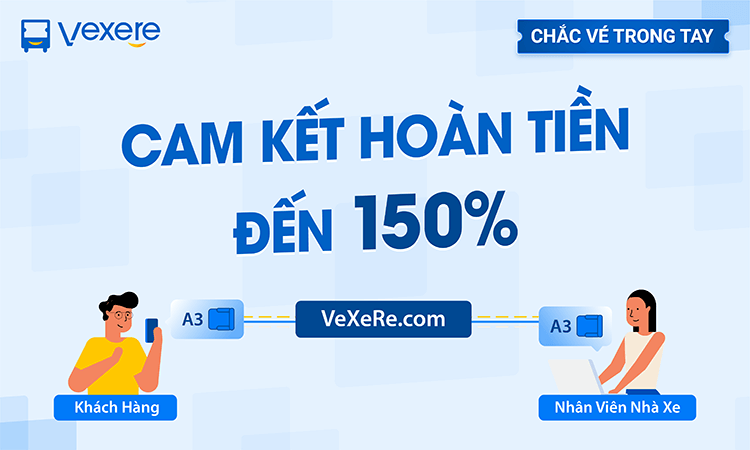 Huynh Gia focuses on the great importance of creating a modern, dynamic and giving career development opportunities for all members. As a result, customer satisfaction is a firm testimony to the quality of service supplied by Huynh Gia. They constantly enhance business capacity, find out the need of customers to customize the best products and services to meet customer demands.

With skilled drivers, travellers are able to enjoy their journey. Inside the bus, there are 42 high-quality sleeper seats together with TVs, air-conditioners, free wifi and toilet. These allow passengers to have an enjoyable trip regardless of near or far distance.
Departure information
From Ho Chi Minh to Mui Ne
Departure time: 13:00 daily
Duration: approximately 4 hours. However, duration may vary due to traffic situation
Pick-up location: 275H Pham Ngu Lao Street, District 1, Ho Chi Minh City
Destination: 199 Nguyen Dinh Chieu Street, Mui Ne.
From Mui Ne to Ho Chi Minh
Departure time: 1:00 and 13:00 daily
Pick-up location: 199 Nguyen Dinh Chieu Street, Mui Ne
*Note: The staff will give you detailed address when booking. However, Huynh Gia hasn't had shuttle bus in Ho Chi Minh or Mui Ne to transfer you to your resort yet.
Price and booking information
Price: 120,000VND ~ US $5.14
You can buy ticket directly at Huynh Gia office at: 275H Pham Ngu Lao Street, District 1, Ho Chi Minh.
Or you can book ticket online for cheapest price at Vexere.com
Review Huynh Gia bus ticket from Ho Chi Minh to Mui Ne
Good points: The best things about traveling by Huynh Gia bus are competitive price and new furniture. Furthermore, Huynh Gia has fixed schedule everyday. Facilities and equipment inside the bus are always guaranteed. Moreover, their staffs are very willing to support passengers during their trips.
Need-to-improve points: The bus is quite comfortable and ideal for short trips; however, it may be a bit cramped for tall people. Sometimes, Huynh Gia support to pick up passengers along the way, so it is quite annoying. Moreover, the number of passengers is very high, especially on the weekends or holidays. Therefore, you should book tickets in advanced to avoid running out of tickets.
Review from passengers
Mr. Nghia: "Service of this transportation company is good. Staffs are polite and friendly with passengers. Besides, bus runs smoothly and safe. Sleeper seats are comfortable."
Ms. Linh: "High quality bus, staffs are careful and polite. Driver run a little bit fast so I cannot sleep. However, bus run smoothly."
Ms. Ngoc: "I usually travel by Huynh Gia bus from Saigon to Mui Ne. I'm very pleased about great facilities, comfortable and clean sleeper seats, staffs are proactive. I will keep using Huynh Gia bus in the future."
Ms. Tien: "I'm very pleased about service and attitude of Huynh Gia Company. I will keep supporting this transportation company and hope that Huynh Gia will develop more in the future."
Ho Chi Minh – Cam Ranh (Khanh Hoa): 200,000VND ~ US $8.6
Ho Chi Minh – Nha Trang (Khanh Hoa): 200,000VND ~ US $8.6
For more information about other bus tickets from Ho Chi Minh to Mui Ne with the lowest price
Get more information about some other trips at blog.vexere.com