Blog Vexere - Kênh du lịch và xe khách Việt Nam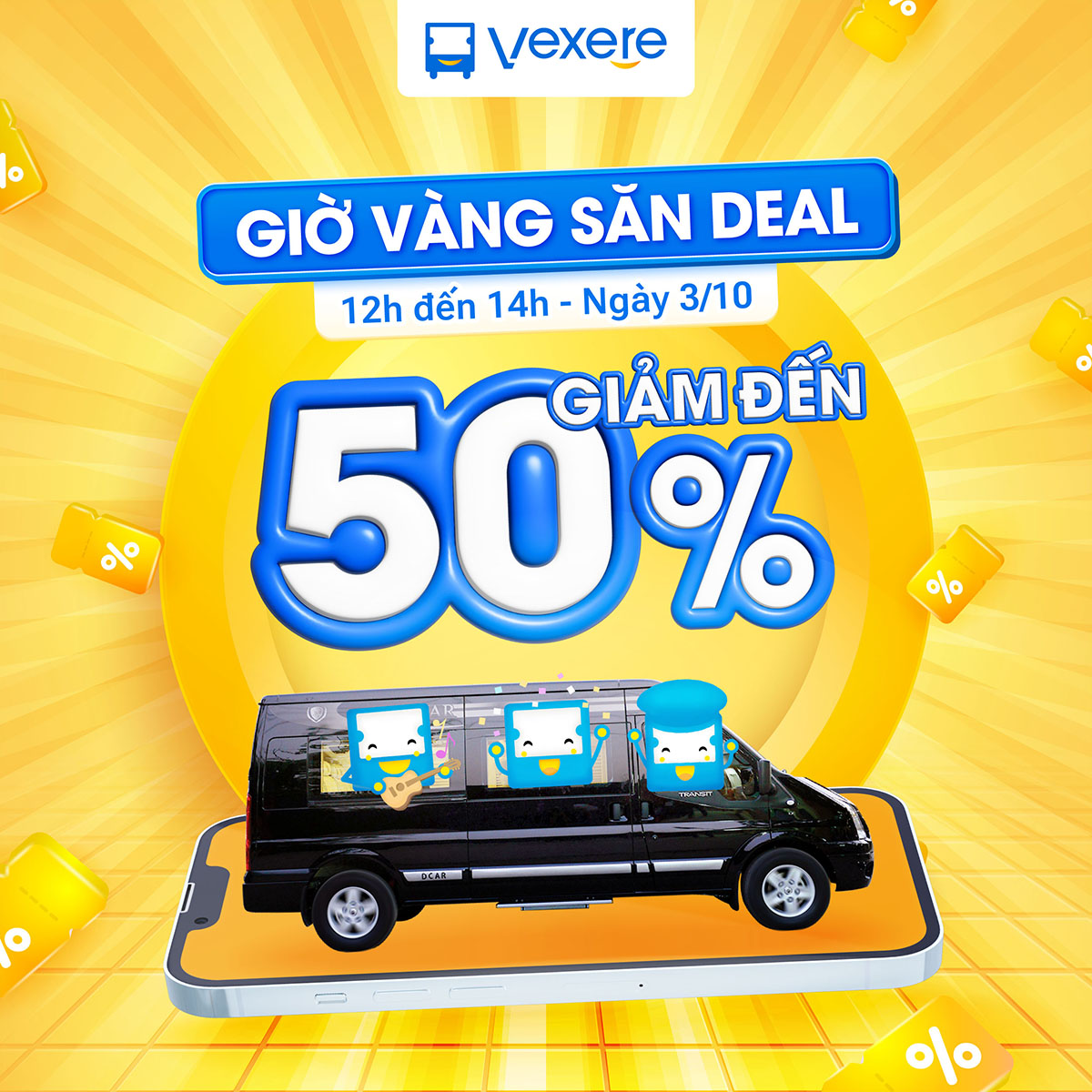 LƯU MÃ NGAY
Source: Internet
Can Tho is the largest and also the most popular destination in Mekong Delta. Located in the West of Vietnam, Can Tho is well-known by its float market. Given its agricultural prowess, the food here is fantastic and cheap. Therefore, Lien Hung bus supplies tourists with high-end transport to visit Can Tho.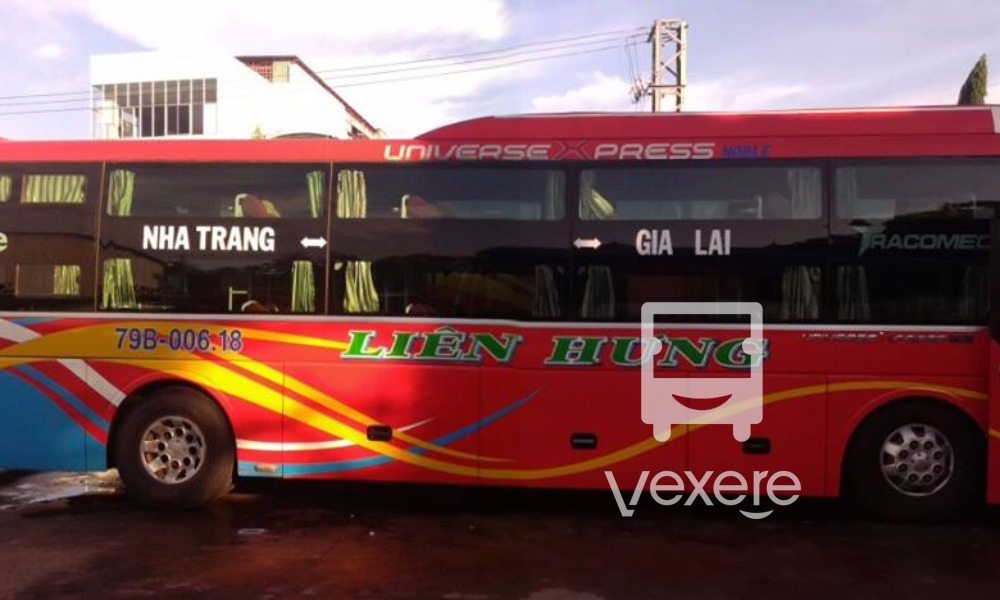 This blog of Vexere shall provide tourists with full information and review about Lien Hung bus ticket from Ho Chi Minh to Can Tho.
Lien Hung bus is one of transportation companies to Can Tho having long-lasting name. With good reputation in transportation for many years, Lien Hung takes pride in being trusted by many customers. Lien Hung provides a large number of buses daily, so that customers can have a variety of choices for suitable departing time. Day by day, Lien Hung has been trying to enhance their buses' quality. Besides, they also attempt to improve their service, to bring the highest quality to customers.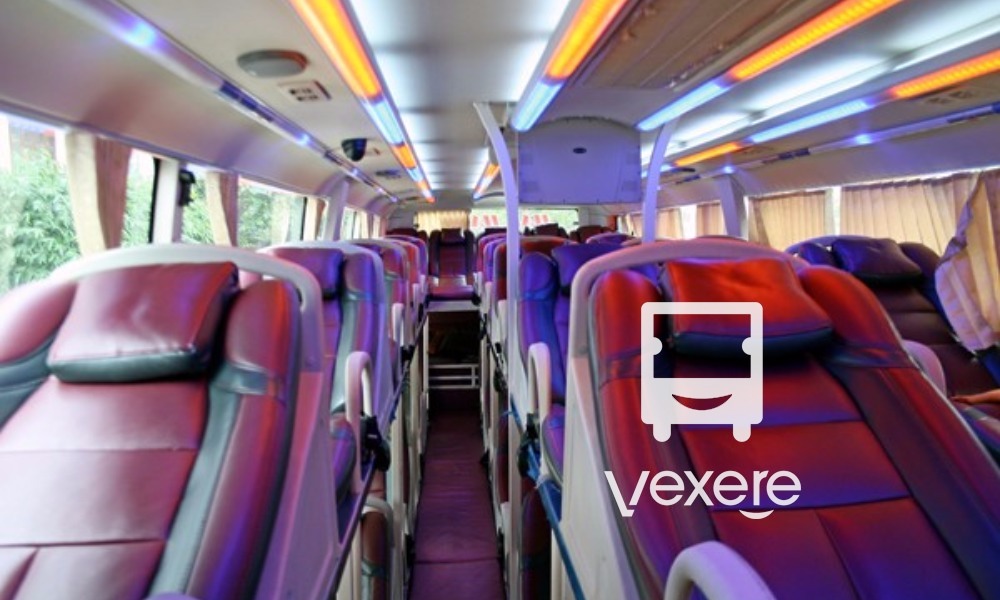 Inside, the bus is equipped with modern furniture and facilities with 45 seats. Each passenger is also supplied with free drink and tissue. Tourists can enjoy other free service such as free wifi connection, TVs, air-conditioner… These allow travels to have an enjoyable trip to destination regardless of near or far distance.
Bus schedule
Departure time: In Ho Chi Minh City, Lien Hung buses depart at: 21:00 and 22:30.
The bus will depart at: QL1A Street, District 12
The staff will give you direct address when booking ticket. However, Lien Hung bus hasn't had shuttle buses in Ho Chi Minh City or Can Tho to transfer passengers to the departure place. Therefore, passengers should arrive at departure place 30 minutes prior to departure time.
Destination place: Can Tho Central bus station, QL1A Street, Cai Rang ward, Can Tho City.
Duration: about 3-4 hours. However, the time may vary due to traffic situation.
Price and booking contact
Price: 150,000 VND ~ $6.5 USD
You can buy ticket directly at: Box office no. 26, Eastern bus station 292 Dinh Bo Linh, Ward 26, Binh Thanh District.
Or you can book ticket online for cheapest price at Vexere.com
Review Lien Hung bus ticket from Ho Chi Minh to Can Tho
Good points
The best thing of traveling with Lien Hung is competitive price. Lien Hung has fixed departure time daily so that it is very punctual. Besides, facilities on bus are always guaranteed. The dedicated drivers always bring safe journey to passengers. The staffs always try their best to support passengers during the trip.
Need-to-improve points
Lien Hung has many years of experience in transportation industry; however, their tour guides are not very good at English. Therefore, it may be hard for foreign tourists to communicate with them. In general, tickets are usually fully booked at weekends or peak time. You should book online in advanced to avoid this inconvenient situation.
Review of passengers
Mr. Tai: "A reliable Transportation Company. I booked ticket in advanced and asked to be picked up at 22:00, and the driver arrived on time, arranged sleeper chairs as per my expectation. As a whole, Lien Hung is good."
Ms. Ai: "Lien Hung's quality is good, buses run frequently so there are buses all time. Moreover, the staffs are ok."
Mr. Dung: "High quality bus, staffs are careful and dedicated. Bus ran on time but quite fast. Therefore, it reached destination quite early."
Mr. Duong: "Bus follows schedule. Bus ran smoothly. Besides, inside the bus were clean. I like it. Lien Hung should try to maintain and improve."
Reference fare of Lien Hung bus ticket
Ho Chi Minh – Nha Trang: 200,000 VND ~ $8.5 USD
Ca Mau – Nha Trang: 348,000 VND ~ $15 USD
Chau Thanh – Nha Trang: 315,000 VND ~ $13.5 USD
Ho Chi Minh – Tuy Hoa: 224,000 VND ~ $9.6 USD
Get more information of transport companies on the same route and book ticket with cheapest price:
Get more information about some other trips at blog.vexere.com