Blog Vexere - Kênh du lịch và xe khách Việt Nam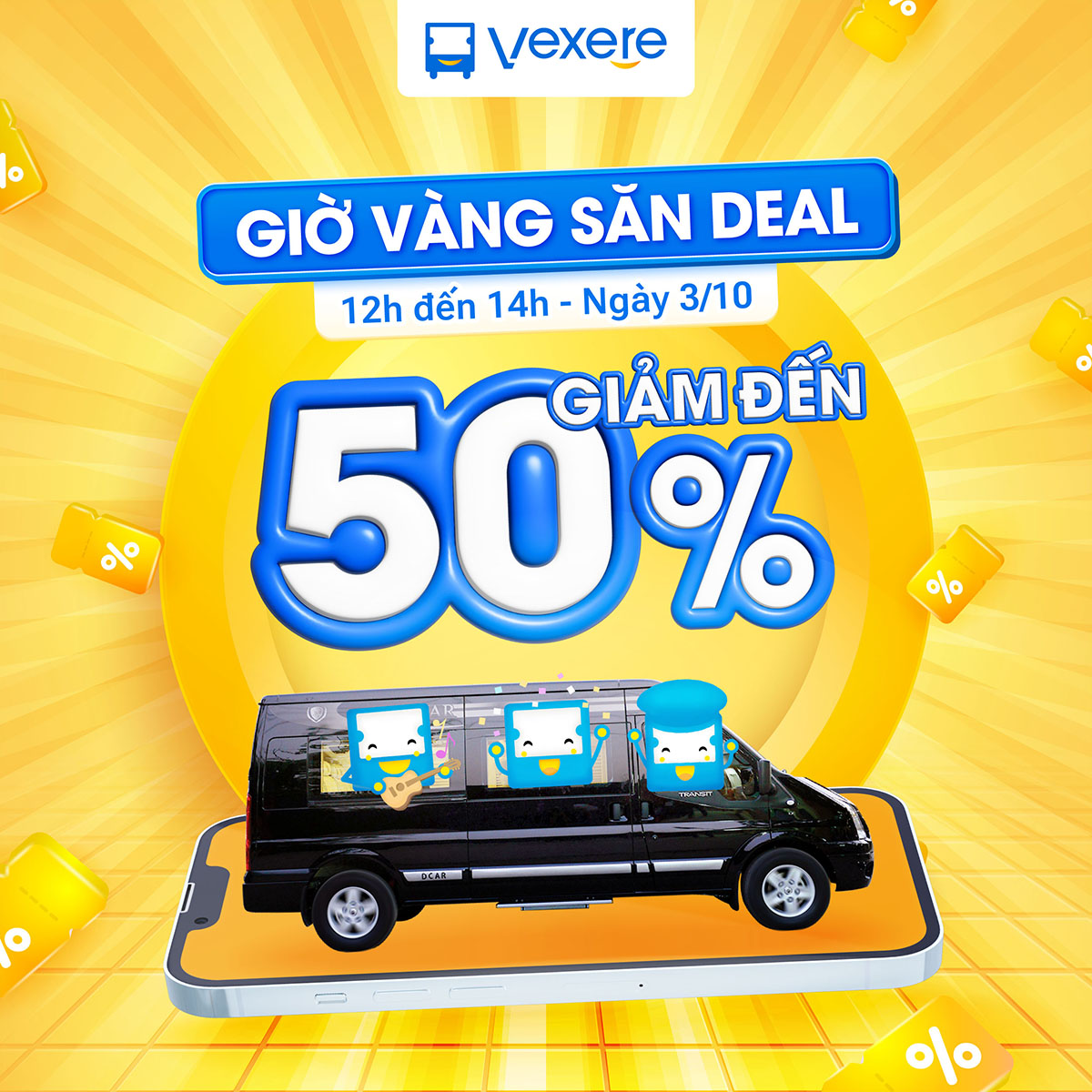 LƯU MÃ NGAY
Limousine Vu Linh bus is one of reliable transportation companies specializing in running on routes to the West. Over time, this transportation company has gradually gained trust from majority of passengers. Providing a great number of buses everyday, Vu Linh Company always wish to brings convenience to customers in travelling, supporting customers with various choices in every journey.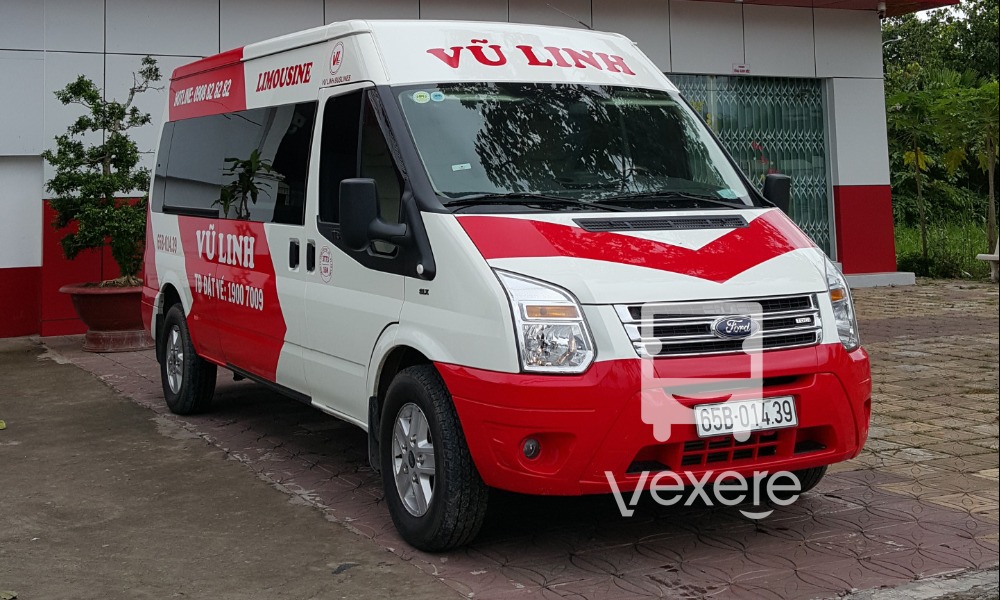 With slogan: "Customers are God", not only does Vu Linh focus on quality service, but also increase employees' attitudes and behavior to customers. Therefore, choosing Vu Linh, customers will feel the carefulness of staffs here. Any concerns of customers about price, service will be dedicated resolved by Vu Linh's staffs. Besides, Vu Linh company always listens to customers' feedback, and then change, innovate to deliver better service to customers.
This is limousine 9-seat bus innovated from 16-seat bus. Inside the bus, furniture is re-equipped with European standards leather seats, which are not only soft for long trip, but also cool and not stuffy as the normal leather seats. Accompanied with seats, there are many modern amenities such as TV,  refrigerator, USB socket, reading light and high-end audio system. There is a separation between driver cabin and passengers cabin. Distance between seats is comfortable, not stuffed. In general, Vu Linh bus always meets customers' demand for luxury, convenience and comfort during travelling.
Currently, there are 2 kinds of limousine 9-seat bus in Vietnam market: limousine Dcar bus innovated from Ford Transit, and Limousine innovated from Huyndai Solati. Dcar bus is quite small and convenient for 5-hour trips. The 2 front seats are fixed, that cannot turn backward as the remaining seats. Meanwhile, limousine innovated from Solati bus has high ceiling, large and airy space. The 2 front seats can be turned backward, and those seats are more comfortable.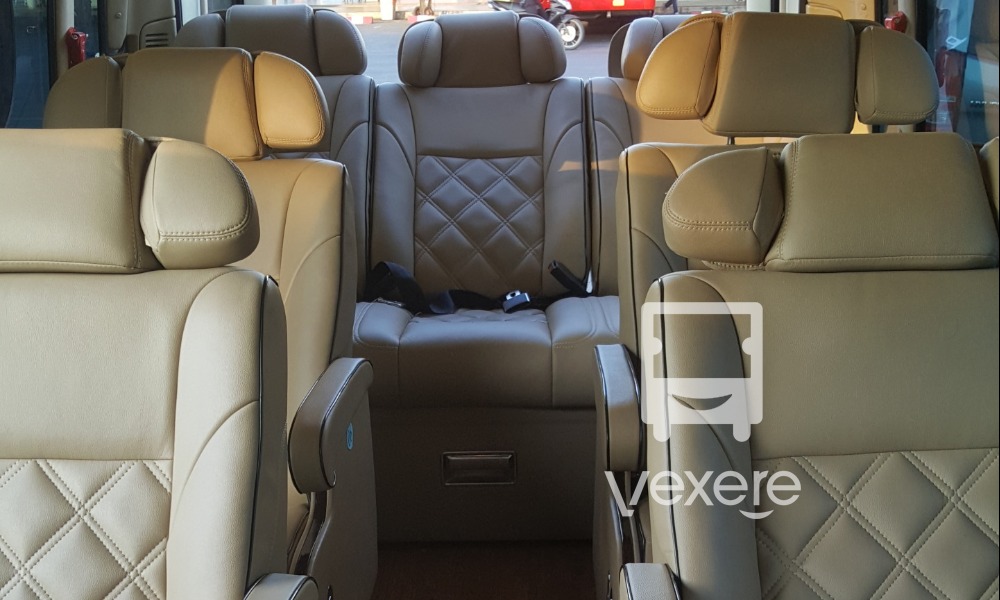 Nowadays, all passengers can experience limousine bus service of transportation companies with reasonable price. Currently, the total of 9-seat limousine buses in Vexere.com are up to 36 buses. Therefore, customers can experience this service with cheapest price.
Bus Schedule
There are a lot of Vu Linh buses departing daily. Each bus departs 1 hour apart. The first bus starts at 5:00AM daily.
Duration: about 3-4 hours. However, the time may vary due to traffic.
Departure place: 450 Cao Thắng Street, ward 12, District 10. Besides, they support to pick up at Western Bus Station. Vu Linh Company has not provided shuttle buses in Ho Chi Minh city yet. Therefore, passengers should arrive at Vu Linh office 30 minutes prior to travel time.
In Can Tho city, passengers can contact Can Tho central bus station office: QL1A street, Hung Thanh ward. There are free shuttle buses in Can Tho, also assist picking up in Can Tho airport.
Vu Linh Limousine bus is carefully equipped with 9-seats buses full of amenities. With modifying in size of seat, passengers' seats become larger. Thick leather seats are equipped to enable passengers feel soft and comfortable. Despite long or short trip, seats for hours can make passengers tired. However, with limousine bus, passengers can absolutely relax and rest in bus easily.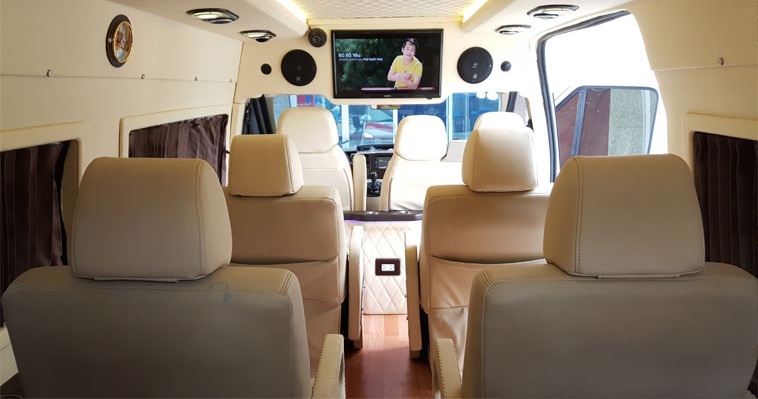 Price and booking contact
Price: 140,000VND ~ 6 USD
You can buy ticket directly at Ho Chi Minh Office: 450 Cao Thắng Street, ward 12, District 10.
In Can Tho: you can buy ticket at QL1A street, Hung Thanh ward.
Or you can book ticket online for cheapest price at:
Review Vu Linh Bus ticket
Vu Linh bus is designed with larger space between seats, private space of passengers will be more comfortable. Passengers can avoid collision while traveling. Passengers are fully equipped with basic facilities such as air-conditioners, blanket, free drink… A plus point of limousine bus is refrigerators, reading light system, platform for footrest… to meet customers' demand and bring the best convenience to customers.
Limousine bus with smaller size than other sleeper bus in the market. Therefore, duration while travelling will be shorter and easier, to safe time for customers. With smaller size, this bus can run easily in small streets.
Customers' feeling when experience VIP limousine bus is quite new. Although price is only slightly higher than sleeper bus, customers can experience the truly luxurious bus. To be served carefully and dedicatedly with full facilities of limousine bus, this is definitely an unique experience that 9-seat limousine buses bring to customers.
Reference fare for other routes of Vu Linh bus
Can Tho – Ca Mau: 120,000 VND ~ $5.14 USD
Kien Giang – Can Tho: 130,000 VND ~ $5.5 USD
Every day, there are a lot Vu Linh buses to serve passengers from Ho Chi Minh to Can Tho. Vu Linh Company commits to bring the best experience with reasonable price. Besides are dedication and carefulness of staffs.
Get more information of transport companies on the same route and book ticket with cheapest price:
Get more information about some other trips at blog.vexere.com