Blog Vexere - Kênh du lịch và xe khách Việt Nam
Located in Lao Cai Province, North-West of Vietnam, and is 350 km to the north-west of Hanoi city, close to the border of China, Sapa Town is famous both for its scenery and for its rich cultural diversity. SaPa is the destination that always attracts many visitors. To meet the demand of tourist's travel needs, there are more and more brands of buses, they are increasingly active and growing. Among them, Thanh Nam limousine to SaPa from Hanoi is one of the most popular name of all domestic and foreign tourists. Thanh Nam luxury limousine always updates and meets the needs that passengers desire. The improvement of engine motors, luxurious interior, facilities make Thanh Nam limousine become the name of attention and trust.
One of the outstanding features of the Thanh Nam Limousine as well as other Limousines is the extremely spacious, comfortable seats. Thanh Nam Limousine is a car D-car Limousine with 9 seats, which has been the top choice of travelers recently. The car originally from the 16 seats of conventional seats innovated to 9 VIP seats. The vehicle is very spacious. All the seats are made from soft leather, can be reclined from 15 to 45 degrees. This will help guests feel comfortable while traveling on a journey of nearly 400km from Hanoi to Sapa. Spacious seat of the Thanh Nam Limousine is very suitable for guests with large size body, the legs are stretched comfortably without restraint.
The main color is deep brown wood, combined with LED lighting system to create a luxurious and cozy style. The car is also equipped with the best facilities such as: Wi fi, USB charging port near the chairs, LED screens, high-end Sony speakers, drinking water, cold towels and free snacks.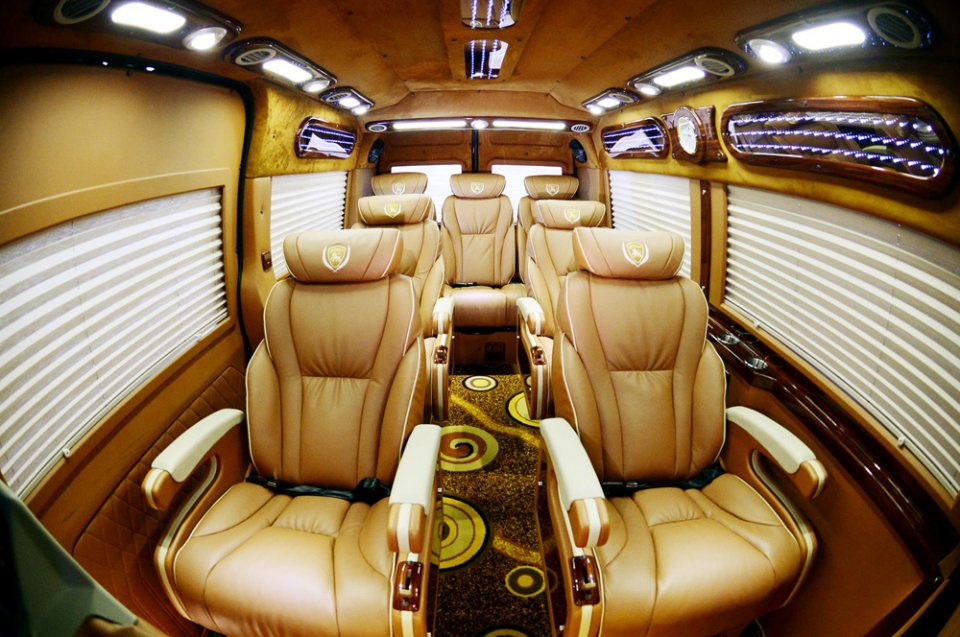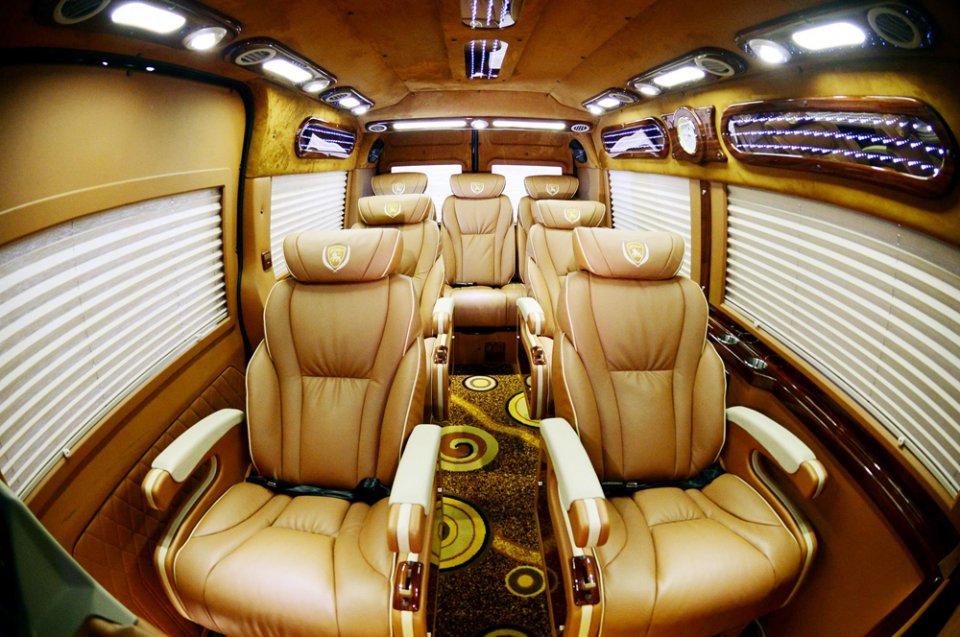 Thanh Nam Limousine ticket from Hanoi to Sapa – Lao Cai: Detailed Information.
Ticket price: 400.000 VND / ticket ~ 17.19 USD / ticket.
Departure time: 7h00 daily
Duration: About 5 hours depending on your destination. However, the time may be different from the schedule due to traffic condition.
Passengers can contact directly or dial 1900 7070 for further information and support.
In addition, you can book Thanh Nam Limousine bus tickets to SaPa from Hanoi easily and conveniently pay through online booking system Vexere.vn.
Pick-up time varies depending on location, pick-up, and actual traffic conditions.
Departure location:
No 215 Doan Ke Thien, Mai Dich, Cau Giay, Hanoi.
The car has a departure location in the center of Hanoi so it is very convenient for passengers who especially book hotel in Hanoi Old Quarter. Besides, the car picks passengers up at the front desk in T1, T2 of Noi Bai airport, airport surcharge is 20,000 VND / ticket (payment directly to the driver).
You should contact the operator beforehand if you want to have a transit bus. When the driver departs, he would contact you first, so you need to keep the phone with you.
Contact information:
In Hanoi, Thanh Nam has offices at 215 Doan Ke Thien, Mai Dich, Cau Giay and Column 9, Noi Bai Airport (1st floor).
In SaPa, passengers can contact directly at 398 Dien Bien Phu – Sapa – Lao Cai. Free transit in the Sapa.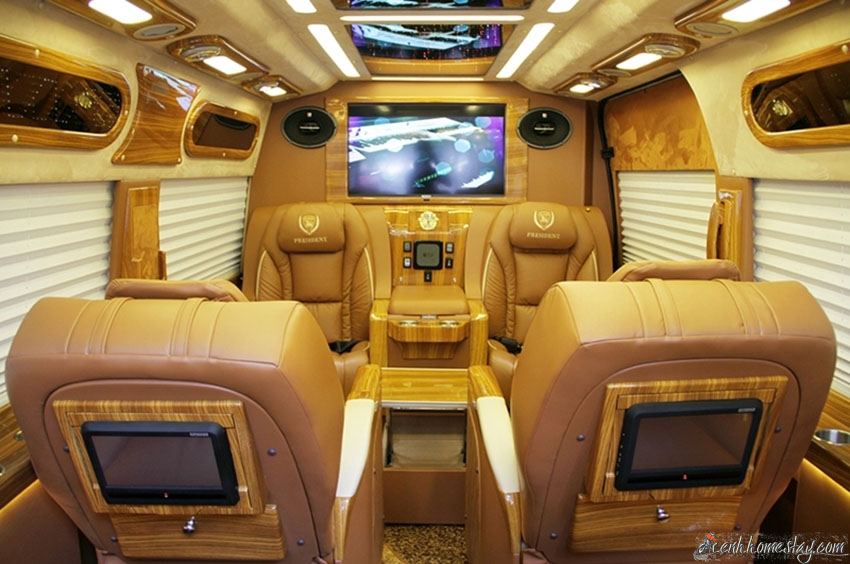 Review Thanh Nam Limousine bus ticket from Hanoi to Sapa – Lao Cai
Advantages:
The interior of the car is  with lots of improvement including changing old seats into larger seats which would be suitable for all passengers.
Service staffs are always enthusiastic to assist customers in all situations, drivers are carefully selected, always put the safety and comfort of the passenger above all.
Disadvantages:
Pick-up time varies depending on passenger's location and actual traffic conditions.
There is only 01 trip per day, for this reason, tickets are usually unvailable on weekends or holidays. You should contact 1900 7070 or book online in advanced of the departure date for the best experience.
Some reviews from passengers
Yweecher : "I would highly recommended Thanh Nam Limousine to others, a company where staffs put customer safety as first priority. Beside safety, staffs are friendly and helpful as well."
ThiD : "This is the most comfortable and friendly bus in town! The staff on the bus are extremely helpful and friendly. I am impressed with the staff who is not only funny but also professional. This will always be my first choice whenever I want to travel. Thumbs up!"
TinNguyen : "Service is good, the car is new and comfortable. You can not expect more for your trip, good choice for transportation to Sapa"
For more information about other bus tickets from Hanoi to Sapa – Lao Cai with the lowest price, visit VeXeRe.com