Blog VeXeRe - Kênh du lịch và xe khách Việt Nam
Thinh Phat Limousine is known as a pioneering transport company in the application of technology and investment in high-quality vehicles. "Prestige, quality and reasonable price" are the keys which help with building Thinh Phat brand for over 5 years. Thinh Phat Limousine created a breakthrough in the segment of high-class end passenger transport. Nowadays, Thinh Phat is still one of the top choices of customers.
VeXeRe will give you the newest detailed review for Thinh Phat Limousine bus ticket.
Thinh Phat Limousine detailed information
With many years of experience in the field of transportation, Thinh Phat Limousine is constantly improving its quality with the desire to serve the best for customers.
Thinh Phat Limousine is a 9-seat Dcar Limousine with modern interior design. It had 18 seats at first. At the moment, Thinh Phat resized its limousine in order to bring about neat and spacious buses. If you book a seat at last minutes, you might face difficulties in getting a good seat.
In addition, Thinh Phat Limousine tickets can be booked through online booking system VeXeRe.com , which is very easy and convenient for payment.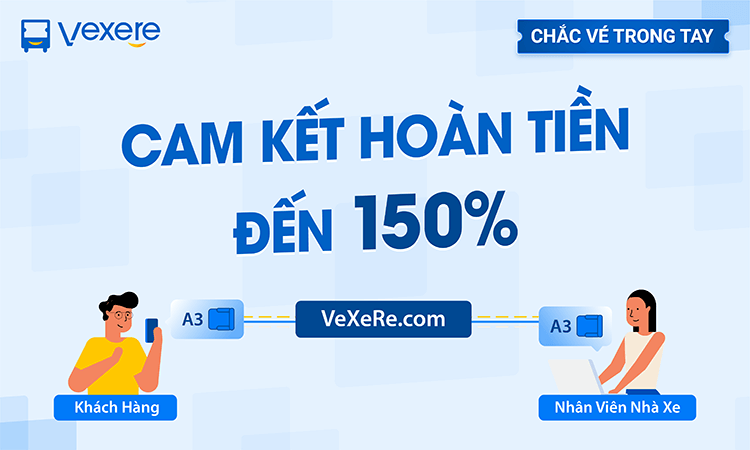 Due to the priority of quality, the buses will not have large chassis. In case there are too many large size luggages, you need to contact the consultant before the payment.
Thinh Phat Limousine bus accepts e – tickets, you only have to give the ticket code to employees or drivers to get in the bus. You should always carry the phone with you because the staffs will teach you for the confirmation.
2. Thinh Phat Limousine Bus Ticket: Price and Contact information
Contact information:
– Ho Chi Minh Office: 99 Nguyen Xi, Ward 22, Binh Thanh District, Ho Chi Minh City.
– Dong Nai Office: 466/4/7 Quarter 8, Ho Nai Ward, Bien Hoa City, Dong Nai Province.
Passengers can contact directly or dial 1900 7070 for further information and support.
Additionally, you can book tickets online at VeXeRe.com for the cheapest price and up – to – date discount.
Routes:
– Bien Hoa – Vung Tau (return)
– Ho Nai – Vung Tau (return)
– Bien Hoa – Buon Ma Thuot (return)
– Sai Gon – Buon Ma Thuot (return)
– Sai Gon – Mui Ne (return)
– Bien Hoa – Mui Ne (return)
– HCM – Da Lat (return)
– Bien Hoa – Da Lat (return)
Departure place:
Thinh Phat has some fixed picking-point:
– Ho Chi Minh: Tan Son Nhat Airport or 99 Nguyen Xi, Ward 22, Binh Thanh District.
– Phan Thiet: Nguyen Tat Thanh, Ton Duc Thang, Tran Quy Cap, Tran Hung Dao, Phan Thiet Gate (Gas Station and Suoi Cat roundabout)
– Mui Ne: 78 Hon Rom Nguyen Son, Tran Hung Dao, Huynh Thuc Khang, Nguyen Dinh Chieu, Nguyen Thong
– Da Lat: the bus picks up and drops off passenger in the inner city
Thinh Phat Limousine has the shuttle bus to transfer its passengers from several locations such as district 1, district 3, Binh Thanh district, Phu Nhuan district, Tan Binh Industrial Zone, Luy Ban Bich Street,… Depending on the location, the driver will pick you up from 30 to 45 minutes before departure time.
For your best convenience, when booking the ticket, you should ask for your pick up point. Thinh Phat has shuttle buses that will drive you from your place to the bus station.
Price: 50,000 vnd – 350,000 vnd / ticket ~ 2.17 – 15.2 USD/ ticket depending on the route
3. Why you should choose Thinh Phat Limousine?
Advantages:
– Thinh Phat Limousine focuses on the design of space and interior of the bus. All equipments are smart designs, leather high-grade. Passengers can customize the reclining chair to be comfortable during the trip.
– The bus also has well-equipped with modern lighting system, LCD TV, wi-fi, USB charging port, cold towels, etc.

– Thinh Phat' s Service staffs are always enthusiastic to support customers in all situations. Drivers are carefully recruited, and always prior to the safety and comfort for passengers.
Customer service is very important to Thinh Phat Limousine. After the customer signs up for the ticket, the staff of the garage will pick you up on time. There will be no stopover and pick up along the way even if there are only one or two passengers on the road. Thinh Phat Limousine committed not to increase the price during the holidays. As the result, customers are able to enjoy the best quality services.
– Short travel time should save more time, cost for guests.
Disadvantages:
– To ensure the quality of service, there are only 5 to 10 trips per day depending on the route. With the fewer seats than regular buses, there are usually no tickets for the weekends or holidays.
You should contact 1900 7070 or book tickets through online system in advance to avoid the unavailable of tickets.
For detailed information on other carriers along the route and book the lowest fares at VeXeRe.com