Blog VeXeRe - Kênh du lịch và xe khách Việt Nam
Mui Ne is a tourist center of Phan Thiet city, which attracts a large number of visitors regularly. This destination is famous for wide immense sand dunes, magnificent beach surrounded by towering coconut trees. Furthermore, Mui Ne is not only attractive by its stunning natural beauty but also by its unique culinary and the hospitality of people here. That is the reason why bus tour to Mui Ne is always popular. Among them, Viet Nhat bus from Ho Chi Minh to Mui Ne is very familiar to visitors.

Source: The Internet
Therefore, this blog will provide you a detailed review about Viet Nhat bus ticket from Ho Chi Minh to Mui Ne.
Firstly named as Ha Linh tourist, later changing into Viet Nhat bus, nowadays this brand is very common to tourists with the route Saigon – Mui Ne – Nha Trang. Viet Nhat bus to Mui Ne has attracted a lot of tourists regularly since it was founded. With new, comfortable and beautiful buses, careful staffs, high-quality sleeper Viet Nhat bus is confident to meet the travel demand of tourists, even with the most demanding one.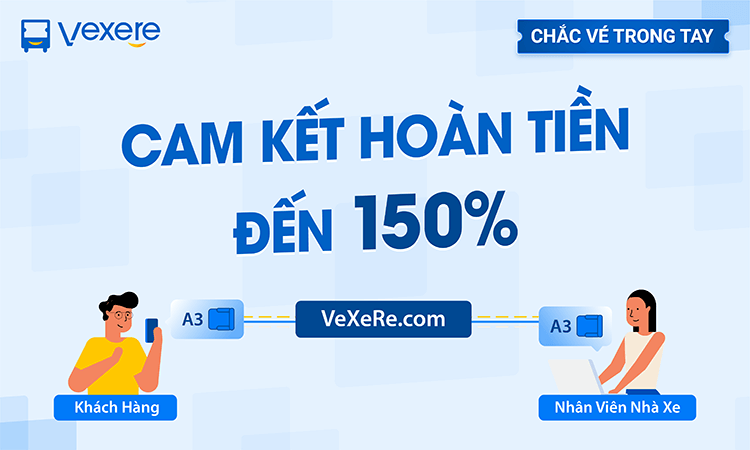 Viet Nhat mainly provides high-quality sleeper buses with 40 seats. These buses are well equipped with modern facilities such as air-conditioner, wifi connection, spacious sleeping seats, free water and clean blanket. Moreover, Viet Nhat's vehicles are checked with brake and light system frequently to ensure safety of passengers.

Viet Nhat bus has confirmed its leading position among the top name in transportation industry. Their drivers are well-trained and experienced. They will never cram passengers or rush in peak hours.
Bus schedule
Departure time: 8:00 and 20:00 daily
Duration: around 3-4 hours. The duration may vary due to traffic
Departure location: 303 Pham Ngu Lao Street, District 1, Ho Chi Minh
Destination: 233C Nguyen Dinh Chieu Street, Mui Ne
Price and booking information
Price: 120,000 VND/ single ticket
You can buy ticket directly at Ho Chi Minh Office: 303 Pham Ngu Lao street, District 1.
Or you can book online for cheapest price at Vexere.com
Notice: You should ask the staff about pick-up point when booking tickets when you wish to be picked up on the way. The more specific address the easier for drivers to find.
Review Viet Nhat Bus Ticket from Ho Chi Minh to Mui Ne
Good point: Buses depart on time under daily schedule. More importantly, facilities inside the bus are always guaranteed. In specific, careful drivers bring the safest trip to passengers. Besides, staffs try to best to serve passengers, caring and always answer passengers' questions.
Need-to-improve point: The number of passengers is high, so they may run out of tickets on weekends or holidays. Therefore, you should book ticket in advanced to avoid this inconvenience.
Review from passengers
Mr. Huynh: "Staffs are friendly with passengers. Bus runs smoothly. However, they usually pick up passengers along the way so the trip is long."
Mr. Hung: "The quality of service is good. Staffs are polite. Bus runs smoothly. They don't stop to pick up passengers too much. Besides, drivers are friendly with passengers."
Mr. Tung: "Service is ok. Staffs are friendly with passengers. Bus runs quite fast and stops to receive goods many times."
Ms. Anh: "Bus runs well, there is no problem. Service is good. Staffs are friendly. Drivers run carefully, follow the schedule. Bus departs on time and doesn't stop to pick up passengers along the way."
Ho Chi Minh – Nha Trang: 180,000 VND
Ho Chi Minh – Phan Thiet: 150,000VND
For more information about other bus tickets from Ho Chi Minh to Nha Trang with the lowest price
Get more information about some other trips at blog.vexere.com