Blog Vexere - Kênh du lịch và xe khách Việt Nam
Sapa (Lao Cai) is an attractive and famous tourist destination, attracting many tourists every year. Traveling to Sapa by bus is the best choice for many passengers today, but many people are still worried about which bus company is suitable. Therefore, before going to Sapa, passengers need to thoroughly understand the information about buses to Sapa to choose the prestige, quality and most reasonable price. Vexere will give you detailed information of Thanh Nhung Bus – one of the most popular bus companies that you can trust and book the ticket.
With the desire to bring customers the best quality car service at the lowest cost, Thanh Nhung bus constantly strives to perfect the quality and style of customer service.
Thanh Nhung is one of the cheapest bus to go to Sapa. It is designed with 36-seat sleeper bus (suitable for people who is taller than 180 centimeters) which are made sure to help passengers feel most comfortable and pleased. The Bus has full of modern equipment. Passengers are completely free to use TV, Wi-fi, air conditioners, mini fridges and free drinking water, cold towels. In addition, you can also take a rest, watch comedy, music programs …
Using the services of Thanh Nhung bus to Sapa – Lao Cai, customers will be extremely satisfied with the quality, price and style of dedicated service staffs.
For an interesting experience to Sapa, customers have several ways to choose for the travel from Hanoi to Sapa and vice versa. Passengers can choose the regulating quality sleeping bus and Thanh Nhung Bus is one of the best choice.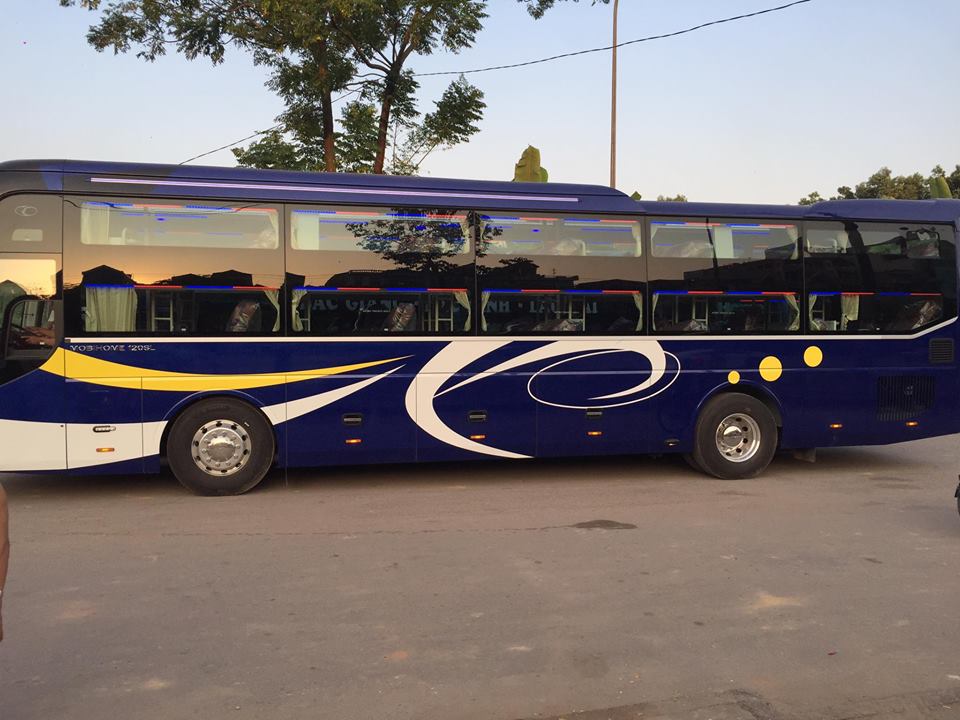 Thanh Nhung Bus bus ticket from Hanoi to Sapa – Lao Cai: Price and contact information
Ticket price: 200,000 VND ~ 6.5 $ /person/way – 07h40 ,22h40 daily.
Departure location and transition:
Buses and guides will pick you up at their office at My Dinh bus station, depart for Sapa in the direction of Noi Bai – Lao Cai highway. On the way will stop about 30 minutes and then continue to Sapa.
When booking tickets, you should know in advance, available addresses and ask the transit advisors.
You should keep the phone with you for the driver to contact, the pick-up time is just the expected time, there will definitely be a difference. Should avoid unexpected situations, you should prepare before the appointment.
Duration: 4 to 5 hours depending on your destination. However, the time may be different from the schedule due to traffic condition.
Contact information:
Minh Khai Street, Pho Moi Ward, Lao Cai, Lao Cai Province
3. Why should you choose Thanh Nhung Bus for you trip to Sapa?
Thanh nhung Bus always puts the satisfaction of passengers on its priority. The staffs are enthusiastic and available to support customers in all situations.
On overnight trips, drivers are still running at a moderate pace, and customers can comfortably sleep or take a rest.
Thanh Nhung Bus has a fixed departure time and free picks up at some points. Consequently, passengers can choose the appropriate trip.
Some services of Thanh Nhung Bus: Premium sleeper seats ,free cold towel, mineral water, free wifi, European standard toilet, air conditioning, Led lights, etc.
Notice: The buses are arranged depending on the turnaround, so you do not know the information of number plate and the driver in advance. If you have a need to know, contact the hotline right away.
The availability of Thanh Nhung Bus bus tickets will depend on the time of your booking. In order to avoid a spike in passenger traffic, or to get a position that is right for you, you need to plan early and contact your booking agent. You can book tickets Thanh Nhung Bus Hanoi to Sapa and bus ticket Thanh Nhung Bus Sapa to Hanoi easy, convenient, prestigious website VeXeRe.com.
After booking via VeXeRe.com, you can use the ticket code to board the car. Need to be in front of the car for 30 – 45 minutes to process. You send a message containing the ticket code to the staff, they will assist in issuing tickets and guide you to the appropriate car.
Or you should contact 1900 7070 in advanced of the departure date for the best experience.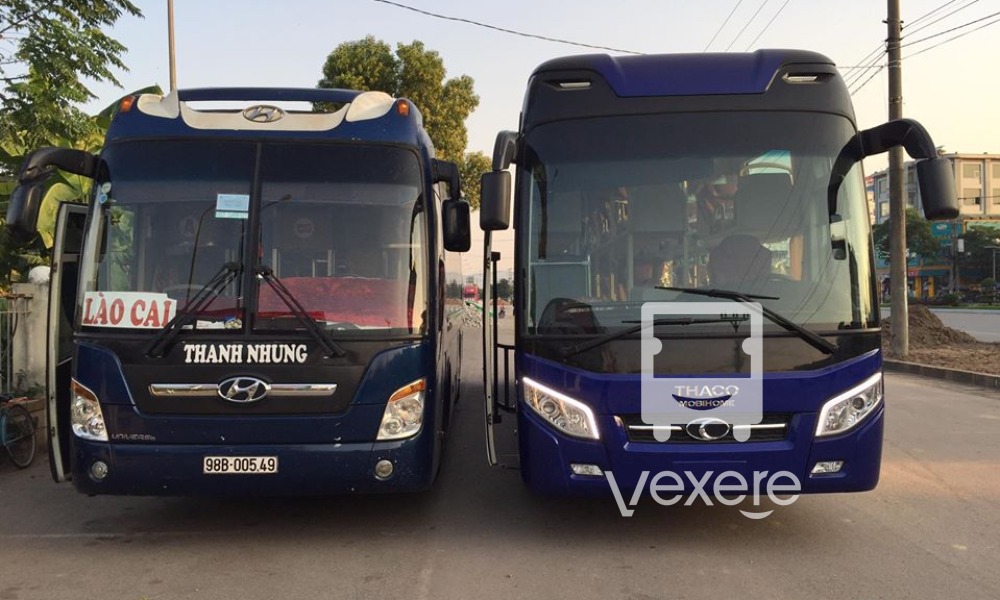 Some reviews from passengers
Nancy : "New car, 36-seat car, so the bed is very wide and comfortable. Drive carefully the pass road. The car arrives at the right place to check in at the hotel. I am very pleased. The driving was fast but not overly bumpy and didn't feel dangerous as we had expected."
H.lam: "The seat chart has not been accurate. But safe and enthusiastic driving."
Khai: "New car, comfortable bed, clean pillow, friendly staffs, affordable price, will support next time."
For more information about other bus tickets from Hanoi to Sapa – Lao Cai with the lowest price, visit VeXeRe.com