Blog VeXeRe - Kênh du lịch và xe khách Việt Nam
Dalat with the mild climate and cool but its attraction never stop. Specialties with lyrical scenery, the special food and hospitable people. Dalat always make people want to come back to wallowing in emotion again and again.
How many hours does it take from Saigon to Dalat?
The journey from Saigon to Dalat takes between 6 to 8 hours. Thus, Bus always being the most choice .
Especially nowaday limousine bus to Da Lat is the most popular line. Passengers can easily compare the prices between bus operators to Dalat at VeXeRe.com website.
Types of Bus to Da Lat:
– Da Lat cabin bed: As the most modern bus in the transportation sector, usually about 20-22 cabins each one.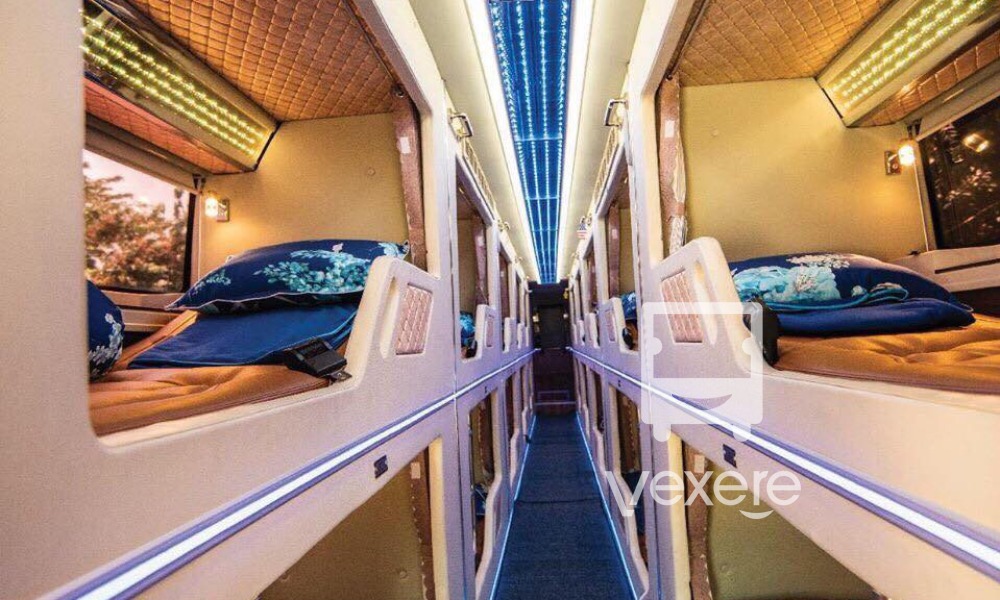 – Limousines Da Lat:
*Limousine: A high-end bed bus, thick mattress and softer and curtains in each bed. Normally this vehicles will be about 30-34 beds. Passengers can use the curtain to create their own space.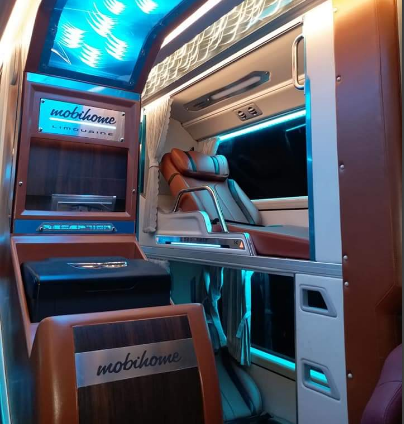 *Reclining seat limousine bus to Da Lat: A reclining seat bus, with a thick cushion and backrest designed. Depending on which bus company, it has from 9 to 18 seat each bus.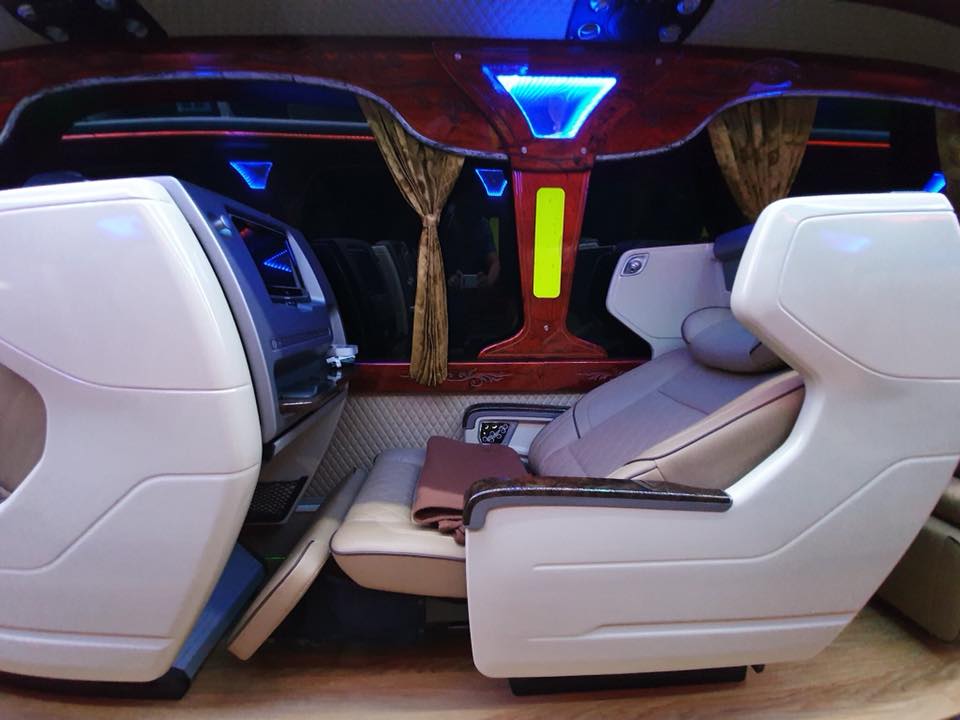 Sleep Bus to Da Lat: Normal bed bus, with about 38-45 beds each one.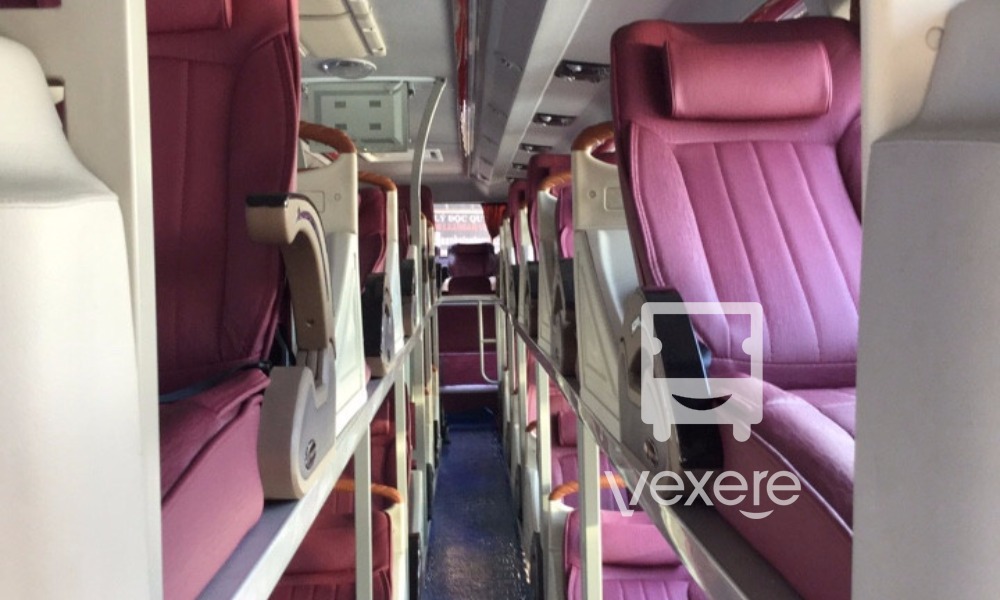 The timetable from Sai Gon to Da Lat on the day:
Departure's time
Bus's Company
3am
My Hien
5am
Phong Phu; Minh Tri Limousine; Dan Anh; My Hien
05:45 am
Thanh Binh Xanh
6am
Le Tran Limousine; My Hien Bus
6:30 am
Minh Thu Bus
7:30 am
Xinh Xinh Bus
7:40 am
Xuan Hung Bus
8am
Le Tran Limousine; Xinh Xinh Bus
8:30 am
The Sinh Tourist
9am
Hoang Vu Limousine; Minh Tri Limousine; Dan Uyen Bus
10am
Le Tran Limousine; Quynh Nhu Bus; Dan Uyen Bus
11am
Quynh Nhu Bus
12pm
Minh Tri Limousine; My Hien Bus
12:15pm; 12:45pm
Thanh Binh Xanh Bus
1:20pm
Xuan Hung Bus
2pm
Le Tran Limousine; Dan Anh Bus
3pm; 4pm
My Hien
5pm
Minh Tri Limousine
8pm
Le Tran Limousine; Thuan Hung Bus
8:30pm
Canh Hoa Bus; Thuan Hung Bus
9:20pm
Trong Minh
9:30pm
Canh Hoa Bus; Thuan Hung Bus
9:45pm
Thanh Binh Xanh
10pm
Trong Minh, Dan Anh Bus, Minh Tri Limousine
The Sinh Tourist, Le Tran Limousine
10:20pm
Trong Minh
10:45pm; 10:50pm
Thanh Binh Xanh
11pm
Trong Minh, Phong Phu, Minh Tri Limousine, Hoang Vu Limousine,
Đuc Tuan Limousine, Le Tran Limousine
11:15pm
Nguyen Kim
11:20pm
Trong Minh, Phong Phu
11:30pm
Hoang Vu Limousine, Phong Phu
11:45pm
Nguyen Kim
11:50pm
Phong Phu
11:58pm
Minh Tri Limousine
11:59pm
Hoang Vu Limousine, Trong Minh
* Note: Time running may vary depending on peak days, weekends. You can contact via switchboard 1900 7070 for advice or booking online at VeXeRe.com.
In addition, passengers can experience more convenient ticketing with many promotion on the VeXeRe App
Have a memorable trip Dalat with many beautiful memories!
See more operators with the same route and the lowest ticket prices at VeXeRe.com